Jessica Chastain To Star in Film of the Play Miss Julie
Broadway Actress Jessica Chastain, Currently Starring In The Heiress, Will Soon Be On Film In Miss Julie Co-Starring Opposite Colin Farrell
---
Broadway Star Jessica Chastain Heads To The Big Screen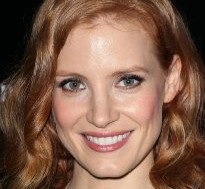 Actress Jessica Chastain (Zero Dark Thirty, The Help), currently starring on Broadway in the revival of the drama The Heiress, will soon take on another classic play, though this time it will be on film.
Chastain is set to star opposite film actor Colin Farrell (Total Recall) in a new movie adaptation of August Strindberg's 1956 play Miss Julie.
Chastain Stars In "Miss Julie"
Directed by Liv Ullmann, the new Miss Julie film will feature Jessica Chastain in the role of a count's daughter who becomes flirtatious with a footman (played by Farrell). What seems innocent at first becomes potentially dangerous as the two engage in a psychological power struggle.