NYC Broadway Week: Broadway Tickets 2 for 1
Broadway Week: The Twice-Annual 2-for-1 Broadway Show Ticket Promotion Is Available in NYC And This Year 24 Broadway Shows Are Participating With Discount Tickets
---
Broadway Week: What Shows And Tickets Are Available At A 50% Discount?
#NYCBroadwayWeek Broadway Week is an event by Broadway show producers that provides a special ticket offer. Broadway tickets are often priced at two for the price of one during this promotion. The 2-for-1 ticket offer effectively equates to a 50% ticket discount on each ticket.
This price is often the very lowest discount that any show is allowed to discount to, regardless of how much they would actually like to discount their prices.
Who Decides The Broadway Ticket Pricing For Broadway Week?
The Shubert Organization sets the pricing structure for all Broadway shows during Broadway Week. It is not up to the show producers themselves on how low their ticket discount can go. The Broadway producer also has very little say in what the regular pricing for their show is and it is also true when the Broadway Week promotion comes around.
What Are the Ticket Offers for Broadway Week in February 2023?
See the list below: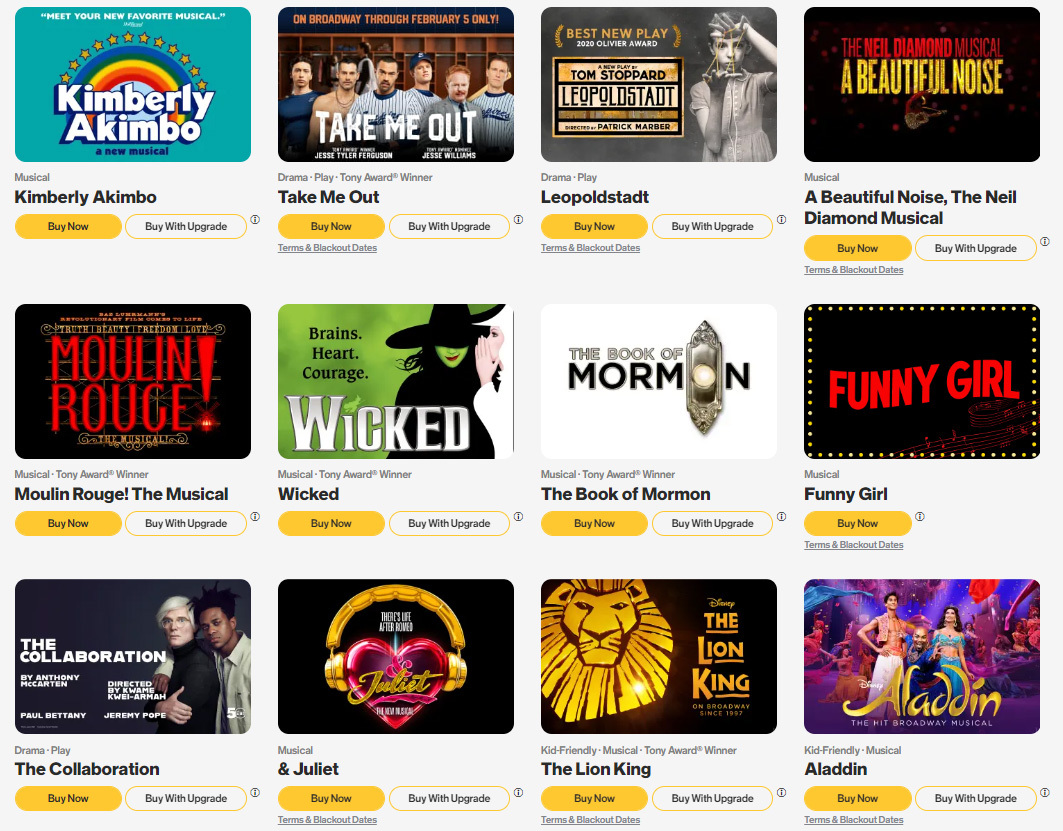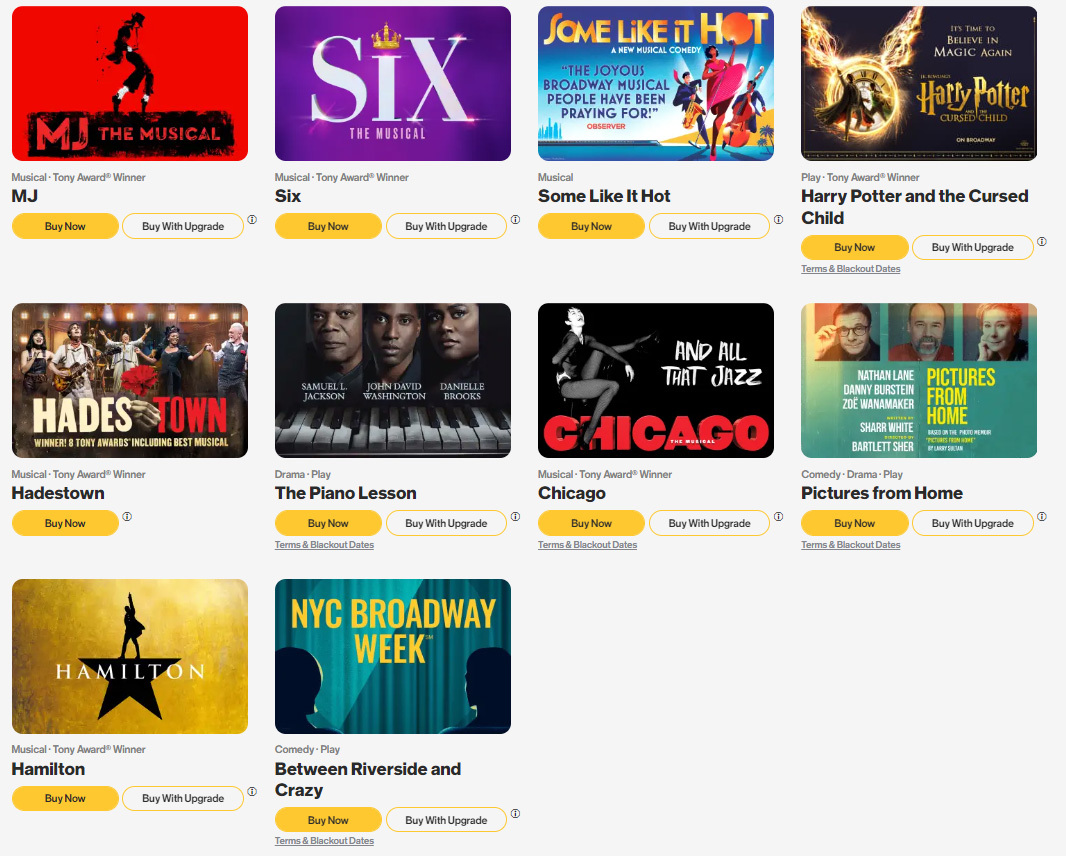 When Did Broadway Week Start?
Broadway Week was originally created by Brian Mahoney at the Shubert Organization in 2002. Mahoney, was Vice President of Ticket Sales at the Shubert Organization at the time, created the ticket promotion to drive Broadway ticket sales during the quiet months of February and September each year.
When is Broadway Week?

Broadway Week is twice a year in February and September. The offers on this promotion are announced in the month preceding it.
Other 2 For 1 Ticket Offers on Broadway
The Broadway League's program KIDS' NIGHT ON BROADWAY is a periodic event in which numerous Broadway shows offer a 2 for 1 ticket deal that allows a child aged 6-18 to get a free ticket when accompanied by an adult who has paid full price.

Broadway 2 for 1 ticket offers are also occasionally sent directly to potential Broadway ticket buyers through EMAIL OFFERS that allow buyers to get the 2 for 1 ticket deal when they use a special discount code.

Buying Broadway 2 for 1 Tickets
2 for 1 ticket deals are sometimes processed in a confusing way when you purchase these deals online. For instance, if you are on Telecharge.com and input a 2-for-1 discount code, and then select 2 tickets, you might expect that the order summary would show that one ticket is full price and that the second ticket is free.
However, because of the way these ticketing systems are set up, they can't "sell" you a ticket for free. So what they do instead is calculate each ticket at half price. There is no need to worry, though, since that is clearly the equivalent of getting two tickets for the price of one.
Discount Broadway Tickets
---
---