What We Do
Founded in 1997 New York Show Tickets provides a variety of development and marketing services to Broadway and theatrical productions in New York City. Services include Broadway show news production, Broadway show marketing, TV spots, Ad-buys, press releases and ticket promotions.
Corporate Team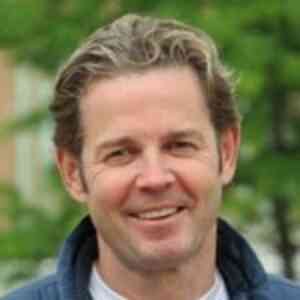 Noel Turner
President and CEO
From his beginnings in London to a move to New York City and ultimately graduating from Harvard (A.L.B.) and Wharton (MBA), Noel has spent his career providing practical and innovative solutions to complex problems in the world of finance, marketing and sales. As the founder of his successful new-media Broadway marketing firm "New York Show Tickets Inc.", Noel and his team have helped market a tremendous amount of Broadway Shows that include the staples like Chicago, Phantom Of The Opera, Wicked, Lion King and Aladdin. The firm has also worked on less mainstream shows such as Rock Of Ages, Spring Awakening, Candide and Rent. New York Show Tickets continues to change the face of the new-media marketing model with verve and ingenuity, while delivering with practical solutions for Broadway theatre. Noel personally looks forward to helping Broadway show producers market their brand well in the 21st Century.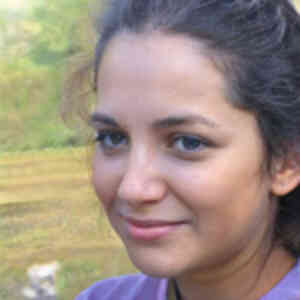 Jennifer Chen
Vice President and Broadway Show Maven
Jennifer "Jen" Chen grew up in Santa Fe, New Mexico, where she nursed a dream of one day becoming a Broadway star. After making her father happy and earning a Law Degree and passing the bar at age 24, she packed her bags for the Big Apple, but to her surprise she re-discovered her true calling in the world of Broadway. In 2002, Jen joined the nytix.com family, where she discovered she could finally have an outlet for her two greatest passions: Broadway and the law. Although she doesn't perform much anymore, Jen does love to get up and sing a few songs for her co-workers at the annual Christmas party where Karaoke is still a favorite. Jennifer decided that if she ever changed her profession, she would run a karaoke club that specializes in classic Broadway show tunes.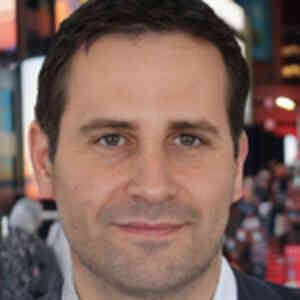 Michael Tubbs
Director Of Operations and Broadway Stats/Finance Writer
Since he got his first Commodore 64 as a young man, Michael has been obsessed with computers. If you ask him nicely, he'll even show you his prized collection of Macintosh Classic software and Windows 3.1 manuals, still in the shrink wrap! When most teenagers were making money working at fast food chains, Mike was running his own web site design business, specializing in the Netscape browser and CERN running on an OpenVMS server. He actually skipped college and learned advanced HTML and PHP programming all on his own, eventually going on to co-found a software company with his financial guru uncle Henry Tubbs. After their business was acquired by IBM in 2003, Michael jumped aboard the nytix.com train as a partner. Michael continues to deliver simple solutions to complex problems for his Broadway show clients.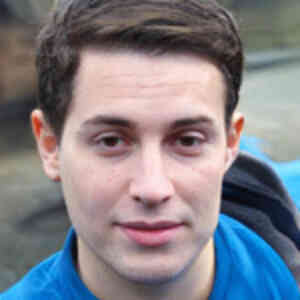 Simon Kershaw
Sales Executive and Broadway Review Author
Simon is a hard working member of the New York Show Tickets team who was born and raised in Farmington, Connecticut. He moved to New York in his early twenties and enjoys the fast-paced city life as opposed to his simpler suburban upbringing. He likes to give advice on what to do for fun in New York City when his family visits in the summer. His wife likes to use discount codes to get cheap Broadway show tickets, but his favorite are the TV show tapings in NYC, where all kinds of crazy are uncorked. Simon was trained in Finance at the University of Connecticut, but has come to truly love the challenge of sales. His other interests include technology, architecture, music, philosophy, and sports. Simon has been trying to organize a company field day but so far no luck as his co-workers do not share his same enthusiasm for sports.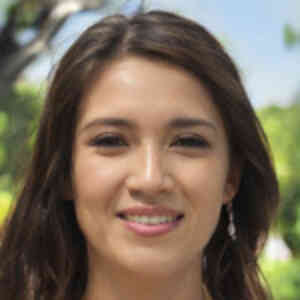 Sondra Smith
Customer Service Manager
She'll be the first to admit that it sounds corny, but Sondra really just loves to help people, so obviously customer service is a perfect fit for her. Sondra started her career by working in retail, doing everything from ringing up clothes to selling custom light fixtures. But now, she much prefers working in the Broadway theatre industry as her clients do not yell at her if she cannot work the register fast enough. She gets to help customers find awesome Broadway shows at a price that will not leave them broke. Sondra is currently studying jewelry design at the Fashion Institute of Technology, and in her free time she likes to go to museums and hang out with her friends. She also considers the South Lawn at Central Park to be her home away from home and loves the company of all the furry friends.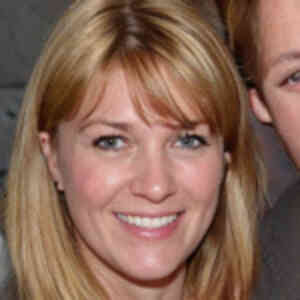 Carly White
Media Consultant
Working for the Broadway industry is the last thing in the world that Carly ever thought she'd be doing, but here she is! A shy girl from Toronto (go Leafs!), Carly was all set to pursue a career in finance until she took a part-time telemarketing job while in college and realized that she was actually pretty good at it. Next thing she knew, Carly was doing sales for the promising internet start-up eMeal.com ("Home-cooked meals delivered right to your door in one hour, no more!"), which sadly went under due to the dot-com boom and bust in 2001. The company also had some feasibility issues (delivering food can be incredibly expensive), but happily Carly found a new home in NYC and landed at New York Show Tickets, where she gets to indulge her love of all things New York.
Writing Team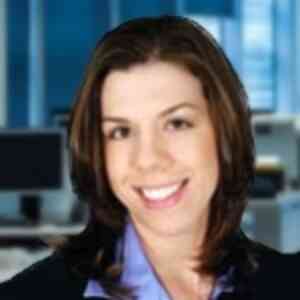 Jennifer R Jones
Head Staff Writer
With over 20 years experience in the Broadway field, including marketing, production, development and show investment, Jennifer R Jones is an all-around subject-matter-expert in the Broadway business.
Jones lives in Manhattan with her husband and her iMac and tries to see at least five Broadway shows per week. She loves seeing the shows, but hates giving show recommendations as they have often come back to haunt her.
She still maintains that Enron The Musical was the best Broadway show of all time, and it just didn't get a fair shake. She also claims that she is not an Apple elitist, but still refuses to buy an Android or PC.
Jennifer developed her love for writing and story-telling at a young age when she read True Grit for the first time. Ever since then she has had a soft spot in her heart for westerns, which explains why Oklahoma! is still one of her favorite shows.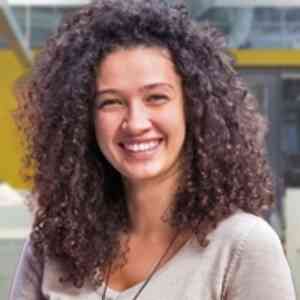 Christina Morningside
Staff Writer
Christina Morningside is a native New Yorker who grew up loving theater and writing for various periodicals on the very same subject for Playbill and Broadway World. Christina is an alumna from Columbia University in the City of New York and serves on several historic preservation committees in New York City. Christina began her journalism career at the New York Post as an intern and rose up through the ranks to become best reporter within five years, covering city politics. When Christina is not at a Broadway show she can be found anywhere outdoors, often in Vermont enjoying snowshoeing or skiing. She often says that what she lacks in empathy, she can make up with ecstasy with her joie de vivre being one of her most lauded assets. Christina has been a staff writer at New York Show Tickets since 2003.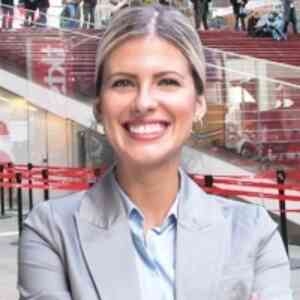 Joanne Von Furstenburg
Freelance Writer
Originally from Allentown, PA Joanne would like us to believe that she hopped a railroad car into Hoboken fresh out of college and became one of the original Beatnik generation by scraping a living performing downtown in the worst beatnik poetry coffee houses she could find. Joanne's reality is actually just as compelling, with a short stint in theological school and a leading role in Medea at a NJ college, Joanne has always been enamored with the look, sound and feel of words since early childhood and remembers playing with them with the same fantastical enthusiasm that was exhibited by her peers - who conversely animated stuffed animals or crashed Matchbox cars. She never grew out of her passion to get words down on a page and she is one the strongest writers.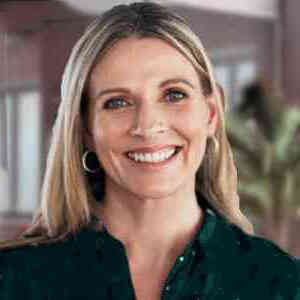 Karen Carter
Freelance Writer
Karen Carter writes Broadway reviews and articles with a speciality in avant-garde plays and off-broadway productions. Her writing has appeared in a number of online media environs that includes playbill.com, BroadwayWorld.com and TheaterMania.com. Her articles have also appeared in various newspapers and magazines including "Backstage" and "The Village Voice" (back in the heady days when the paper was still actually printed). Ms Carter graduated from SUNY Stony Brook with an MFA in Creative Writing and Literature with a particular focus on writing for TV screenplays. Her Broadway articles focus on balancing the informative with the critical perspective. With her TV screenplay work now long behind her, Ms Carter primarily writes for Broadway but will often venture out to retest her writing skills in an altogether new subject matter.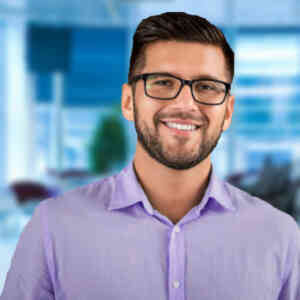 Lee Rodriguez
Freelance Writer
Lee Rodriguez originally hails from Philadelphia, Pennsylvania and developed his love for writing during his undergraduate experience at the University of Pittsburgh, where he studied Journalism. While attending school, he began writing weekly articles for the university student newspaper, The Pitt News. His favorite subject to write about was sports, but that changed one fateful day when he was introduced to Broadway theatre during a week-long road trip to New York. From that point forward, Lee knew he wanted to work in theatre journalism. Once he graduated with a BA in Journalism, he moved to New York City to join the industry and increase his Broadway knowledge. Lee's favorite type of shows are jukebox musicals, being particularly fond of American Idiot and Jersey Boys, and he loves to dissect show subject matter and understand what makes them successful and what makes them fail.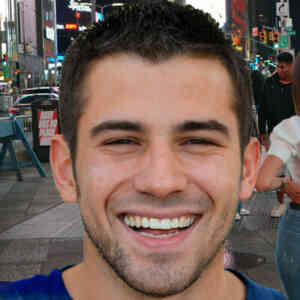 Lee Gilbert
Writer
Lee Gilbert comes to nytix.com and the world of theatre journalism by way of funky Asheville, North Carolina, where he spent several years covering the arts and culture scene for local publications and media outlets.
In addition to reviewing theatrical productions, Lee also reviewed restaurants, museum exhibitions, and concerts. And while he found the bluegrass and beer mecca of Asheville to be a vibrant, delicious city he was hungry to return to the Northeast, and his first love: live theatre. Lee studied English at Middlebury College in swoony Vermont and tries to inject his writing with a bit of wit and wordplay.
When he's not writing, you can find Lee wandering the streets of Brooklyn in search of the perfect cronut.
Editors Note
Our innovative and diverse workforce is essential for us to deliver marketing and sales solutions to our Broadway client list. Every day, our employees help our clients work more effectively and make critical business decisions that will impact their show, the theatre owners, the investors, the critics and most importantly, the ticket-buying public.
To deliver on our business strategy, we continually drive a culture of high performance and accountability that attracts, develops, and retains the best talent and rewards our top talent for really making a difference in the Broadway community. Visiting a Broadway show is a unique experience, unlike any other in the world, and we continue to try help make it the very best experience it can be.