What We Do
Founded in 1997 New York Show Tickets provides a variety of development and marketing services to Broadway and TV shows in New York City. Services include; show pre-production, post production, Broadway show news production, show marketing, TV spots, Ad-buys, press releases and ticket promotions.
Meet Our Team
Noel Turner
President and CEO
After graduating from Wharton in 1996 with a business degree and no real direction in life but a briefcase full of investment dollars and Wharton grad contacts, Noel decided to try his hand at a few "up-and-coming " internet ventures. Some flew by the wayside, some were sold for a tidy sum, but one stayed close to his heart and remains today as the successful new-media Broadway and TV marketing firm nytix.com. From humble beginnings managing the studio audience at The Gordon Elliot TV show to promoting Broadway shows such as Spring Awakening, Wicked and Lion King, nytix.com continues to change the new-media marketing model with verve and ingenuity.I personally look forward to helping you market your show in the 21st Century. A lot has changed in the last ten years, I must have changed my socks at least 100 times since then.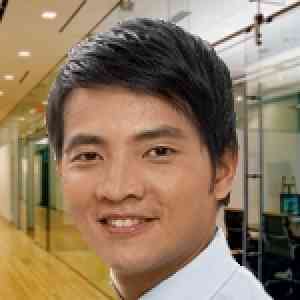 Michael Tubbs
Director Of Operations and Broadway Stats/Finance Writer
Since he got his first Commodore 64 as a young man, Michael has been obsessed with computers. If you ask him nicely, he'll even show you his prized collection of Macintosh Classic software and Windows 3.1 manuals, still in the shrink wrap! When most teenagers were making money working at fast food joints, Mike was running his own web site design business, specializing in the Netscape browser and CERN running on an OpenVMS server. He actually skipped college and learned advanced HTML and PHP programming on his own, going on to co-found a software company with his financial guru uncle Henry Tubbs. After their business was acquired by IBM in 2003, Michael jumped aboard the nytix.com. train as a partner. Next stop: World Wide Web domination. Anyone want to buy some left-over nuclear launch codes?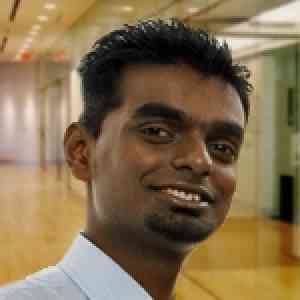 Sangrit Malay
Sales Executive and Broadway Review Author
A not-so-recent arrival to America, Sangrit not only enjoys working for New York Show Tickets but he also loves this country and the opportunity and freedom that it affords him. He likes to give advice on what to do for fun in New York City when his family visits in the summer. His wife likes to use discount codes to get cheap Broadway show tickets, but his favorite are the TV show tapings in NYC, where all kinds of crazy are uncorked. Sangrit was trained in Business Administration at the University of Indonesia in Jakarta, but he truly loves the challenge of sales. His other interests include technology, architecture, music, philosophy, and sports. He's been trying to organize a company cricket team, but so far no luck as his co-workers keep turning up with their baseball bats. He might just settle for soccer, oh but that's not big here either? What kind of country is this?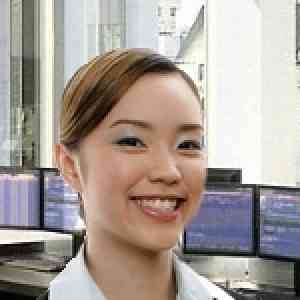 Pawdesh Salawi
Customer Service Manager, Broadway Writer and All-Around Broadway Theatre Nerd
She'll be the first to admit that it sounds corny, but Pawdesh really just loves to help people, so obviously customer service is a perfect fit for her. Pawdesh had mostly worked in retail in the past, doing everything from ringing up clothes to selling custom light fixtures. But now, she much prefers working at New York Show Tickets as the customers do not yell at her if she cannot work the register fast enough. She gets to help customers find awesome Broadway shows at a price that will not leave them broke. Pawdesh is currently studying jewelry design at the Fashion Institute of Technology, and in her free time (she says - free time? what free time??) she likes to go to museums and hang out with her friends. The South Lawn in Central Park is her other office, but her four-legged office mates keep pooping on her desk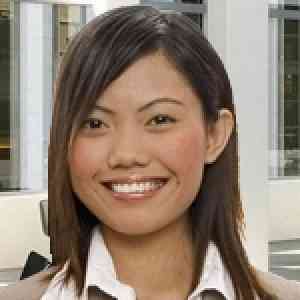 Carly White
Broadway Staff Writer
Writing for Broadway is the last thing in the world that Carly ever thought she'd be doing, but here she is! A shy girl from Toronto (go Leafs!), Carly was all set to pursue a career in Finance until she took a part-time telemarketing job while in college and realized that she was actually pretty good at it. Next thing she knew, Carly was doing sales for the promising internet start-up eFirewood.com ("A pile of logs delivered right to your door in one hour, no more!"), which sadly went under due to the dot-com boom and bust in 2001. The company also had some feasibility issues (like delivering firewood is hard work), but happily Carly found a new home in NYC and landed at New York Show Tickets, where she gets to indulge her love of all things New York and tries not to burn down the office. Put down the firewood and gasoline Carly, we don't care how much you like the pretty flames.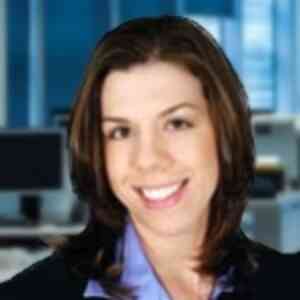 Jennifer R Jones
Head Staff Writer
With over 20 years experience in the Broadway field, including marketing, production, development and show investment, Jennifer R Jones is an all-around subject-matter-expert in the Broadway business. She lives in Manhattan with her husband and her iMac and tries to see at least five Broadway shows per week. She loves seeing Broadway shows, but hates giving show recommendations as they have come back to haunt her. She still maintains that Enron The Musical was a great show. She also claims that she is not an Apple bigot, but admits that she will never use an Android , even to dial 911. She is also rumored to have a bare -chested Steve Jobs signed picture framed in her bathroom at home, but no one ever gets invited to her 58th Street condo, other than that one time, back in 2012, after the Christmas party, but that's another story.
Christina Morningside
Staff Writer
Christina Morningside is a native New Yorker who grew up loving theater and writing for various periodicals on the subject including Playbill and Broadway World. Christina is an alumna from Columbia University in the City of New York and serves on several historic preservation committees in New York City. Often when writing, Christina has to put with one her faceless neighbors who loves to sing out loud during all hours of the day. It is unclear if she is employed as a singer on Broadway, but given the noise complaints, probably not. People put up with a lot for a rent-controlled apartment in NYC. When Christina is not at a Broadway show she can be found anywhere outdoors, often in Vermont enjoying snowshoeing or skiing. She often says that what she lacks in empathy, she can make up with ecstasy. Many of her ex-boyfriends may disagree.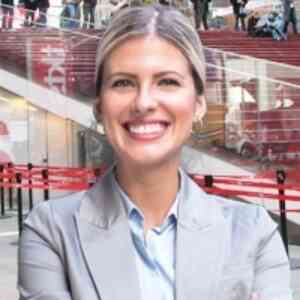 Joanne Von Furstenburg
Freelance Writer
Originally from Allentown, PA Joanne would like us to believe that she hopped a railroad car into Hoboken fresh out of college and became one of the original Beatnik generation by scraping a living performing downtown in the worst beatnik poetry coffee houses she could find. Joanne's reality is actually just as compelling, with a short stint in theological school and a leading role in Medea at a NJ college, Joanne has always been enamored with the look, sound and feel of words since early childhood and remembers playing with them with the same fantastical enthusiasm that was exhibited by her peers - who animated stuffed animals or crashed matchbook cars. She never grew out of her passion to get words down on a page and she remains one our strongest writers, with one of the worst reputations.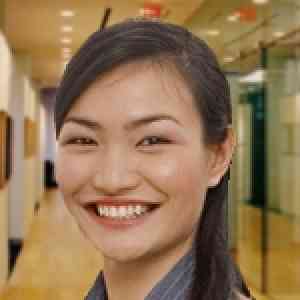 Jennifer Chen
Vice President and Broadway Show Maven
Jennifer "Jen" Chen grew up in Santa Fe, New Mexico, where she nursed a dream of one day becoming a Broadway star. After making her father happy and earning a Law Degree and passing the bar at age 24, she packed her bags for the Big Apple, but to her surprise she re-discovered her true calling in the world of Broadway. In 2002, Jen joined the nytix.com family, where she discovered she could finally have an outlet for her two greatest passions: Broadway and the Law! Although she doesn't perform much anymore, Jen does love to get up and sing a few show tunes for her co-workers at the annual Christmas party where Karaoke is a favorite. She decided that if she ever changed her profession, she would run a karaoke club and she already has a name for it: Karaoke King Klub. We have not yet told her that would make its acronym the KKK.
Editors Note
Writing employee bios is never fun, so we changed it up bit by asking everyone in the office to write about another employee. To make it fair, we drew names out of hat. It was a completely lucky break who got the boss and who got their peers. We then set to work writing a few lines about each other, trying not say anything too controversial. To see yourself from someone else's perspective can be a challenging and eye-opening experience. It is amazing what other people see as your best or worst features and where you see yourself in the world of work, This project has not only brought the team closer, but help us understand each other a little bit better. With that said, payback is a bitch.