Broadway Ticket Lottery: The Cheapest Broadway Ticket in Town
Broadway Ticket Lotteries Are Fast Becoming The Cheapest Way To See a Great Broadway Show at a Deeply Discounted Price, But The Bargains Come With Some Caveats
---
Broadway Ticket Lottery Top Ten Tips
Broadway Ticket Lotteries Are Free To Enter
You only pay for the tickets if you want to, after you win the lottery
You are not compelled to buy the tickets if you win
You cannot decide where you sit
You can only get 2 tickets per win
Some ticket lotteries are up to one week in advance of the show
Some ticket lotteries are the day (or night) before the show

No line and no wait (Unlike RUSH tickets)
Always a very low ticket price
You are banned from entering again for a year
Broadway Ticket Lotteries Started Way Back in 1995

The Broadway lottery ticket model was originally developed by the producers of Rent way back in 1995 to create interest in their show and to keep a few tickets reserved for the show within price-reach of fans who cannot afford the steep prices that Broadway shows had escalated to at that time.
That sentiment is even more appropriate today.
Ticket Lottery Reduces General RUSH Mayhem
Providing the ticket lottery also stops Broadway die-hard's from camping out overnight on the New York City streets for the General Rush tickets, as many Broadway shows may annoy neighboring businesses if they allowed General Rush tickets to get out-of-hand.
The Broadway lottery tickets solution is perfect as it doesn't cause havoc on the street and the show benefits from the buzz and goodwill that it creates.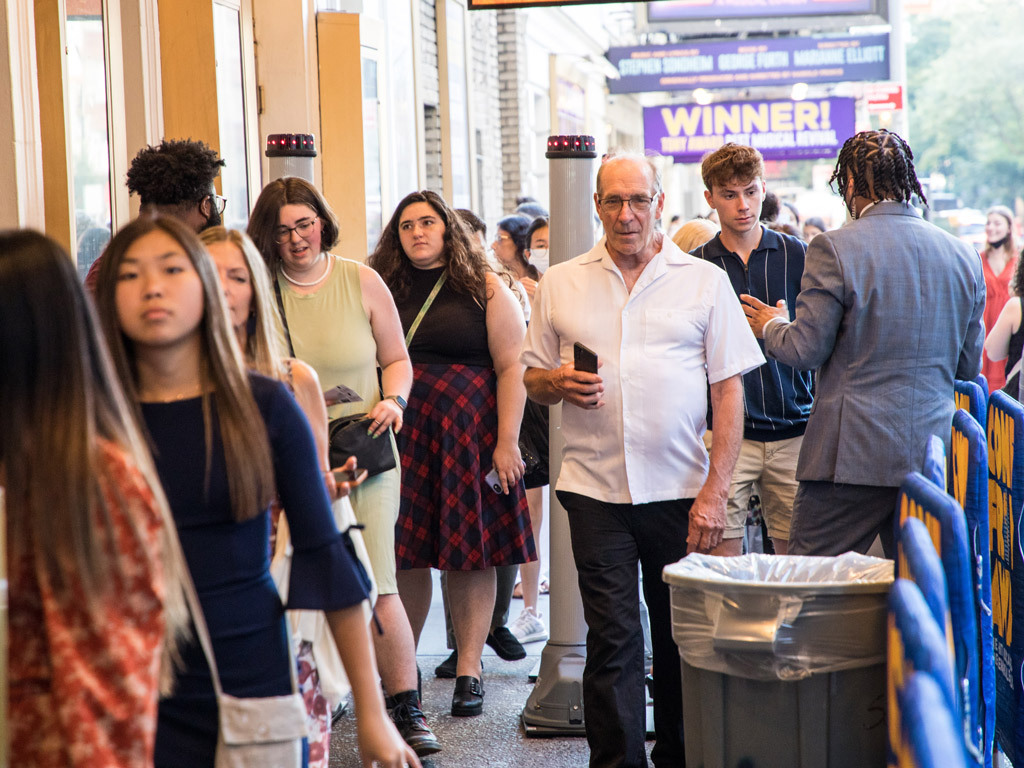 Ticket Prices and Quantities For Broadway Shows
At the low cost of $10 - $50, often for front row orchestra tickets, the Broadway ticket lottery provides an excellent way to get amazing discounts on Broadway show tickets.
As for quantity of tickets available in the lottery, some shows offer 25 pairs of tickets for the drawing, while others only do 15 tickets in total per show.
Most of the top 20 shows on Broadway provide a ticket lottery and our Discount Broadway Ticket Guide will help you better understand that process.

Lottery Rules Vary From Show to Show
The rules for the ticket lottery (ticket price, time of lottery drawing, etc.) vary for the different Broadway shows, and we detail each of the rules in our Broadway Discount Tickets Guide for each Broadway show.
One show does a drawing on the day of the performance, while all others are either a day in advance or a few days in advance of the performance. Some shows even do the lottery drawing a week in advance. Every show is different. Nearly all ticket lotteries are now done online.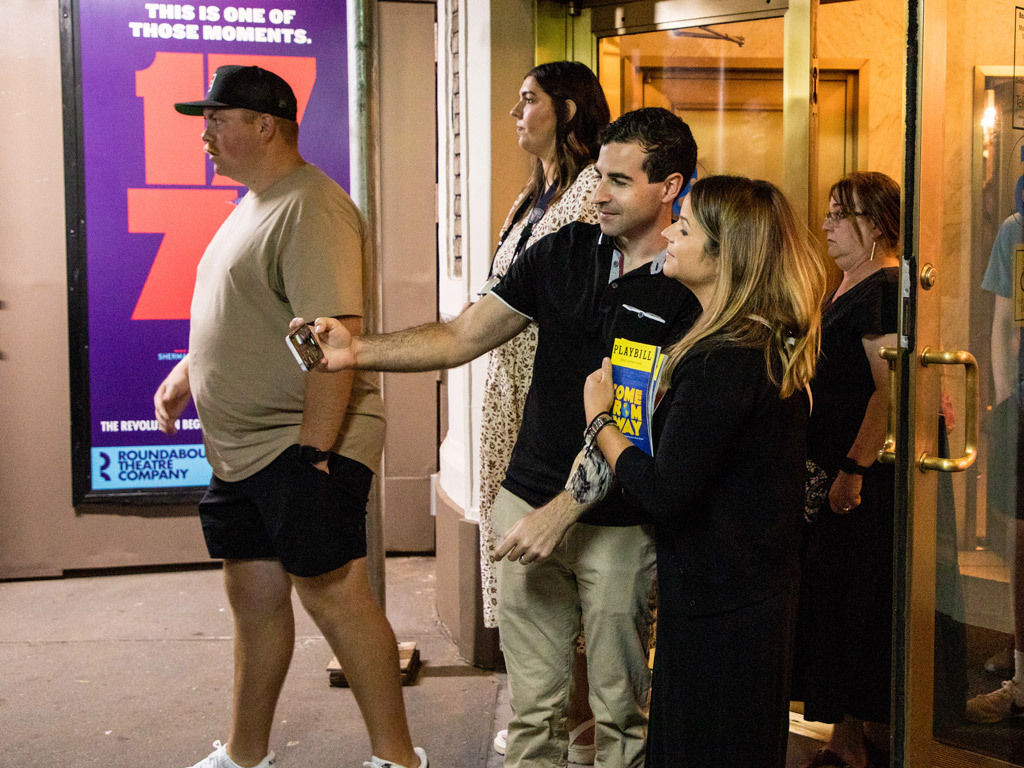 How Many Broadway Ticket Lotteries Can You Enter?
You can enter as many ticket lotteries as you want, but be careful because if you win and don't pay for the tickets you are banned for a year from that show lottery.
Industry Moves From The In-Person Ticket Lottery to the Digital Ticket Lottery

All ticket lotteries used to be in-person, then came the pandemic. Gone was the fun of gathering on the street and battling it out with other Broadway fans for these highly prized tickets. Now nearly all ticket lotteries are done online. Only one Broadway show offers an in-person lottery, but they also do a digital lottery for that show too
Lottery Tickets Used To Be Only Available On The Day-Of-The-Show Only

Broadway ticket lotteries used to be only available on the day-of-the-show and entrants had to be present to enter the lottery. Many people who had jobs in New York City did not find this very easy to do, so a lot of the time it is was just informed tourists that showed up for the ticket lottery
Now nearly all the Broadway show ticket lotteries are at least a day in advance, some being up to 7 days in advance.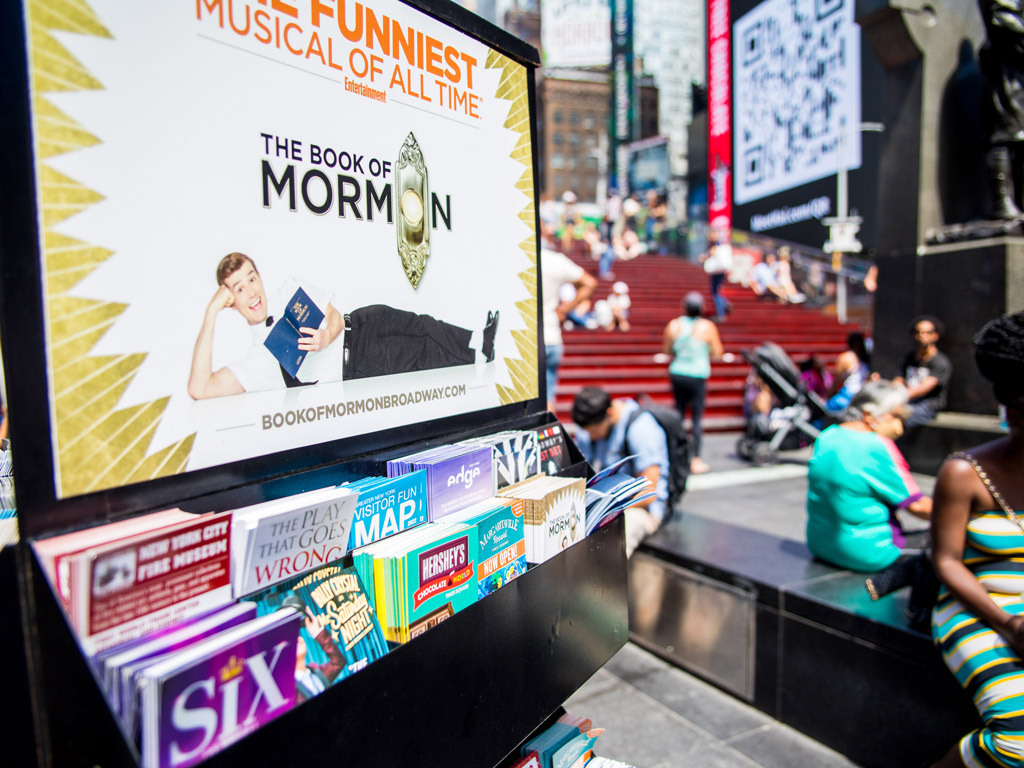 Government ID Is Required To Pick Up The Tickets

To stop miscreants from entering a single show lottery more than once, most ticket lotteries require to see government ID in order to pick up winning lottery tickets. There is no charge to enter the lottery. If you win, you are allowed to buy the tickets for very low prices for some of the top Broadway shows.

Lottery Winners Are Excluded for a Year

Many shows instituted a ban for a year for lottery winners, as some ticket brokers would enter the lottery daily with all their staff and then resell the tickets.
Therefore, if you win the ticket lottery, you are not allowed to enter the same lottery for a year.

Most Lottery Winners Get 2 Tickets. Single Winners Have to Make a Choice
Each lottery ticket winner gets to choose either one or two tickets, so it is inevitable that the lottery ends up with just one ticket left (especially given that they often have an odd number of tickets to give away). It's at this point that the last winner needs to make a choice whether they are going by themselves, or not at all.
Most people who turn up for the in-person lottery plan to see a show with someone else, so quite often many people will pass on the last ticket, as not to upset their partner, but they stay to see if they win the lottery anyway.

For the digital lottery it is a different experience because egos aren't crushed when the don't see what's going on.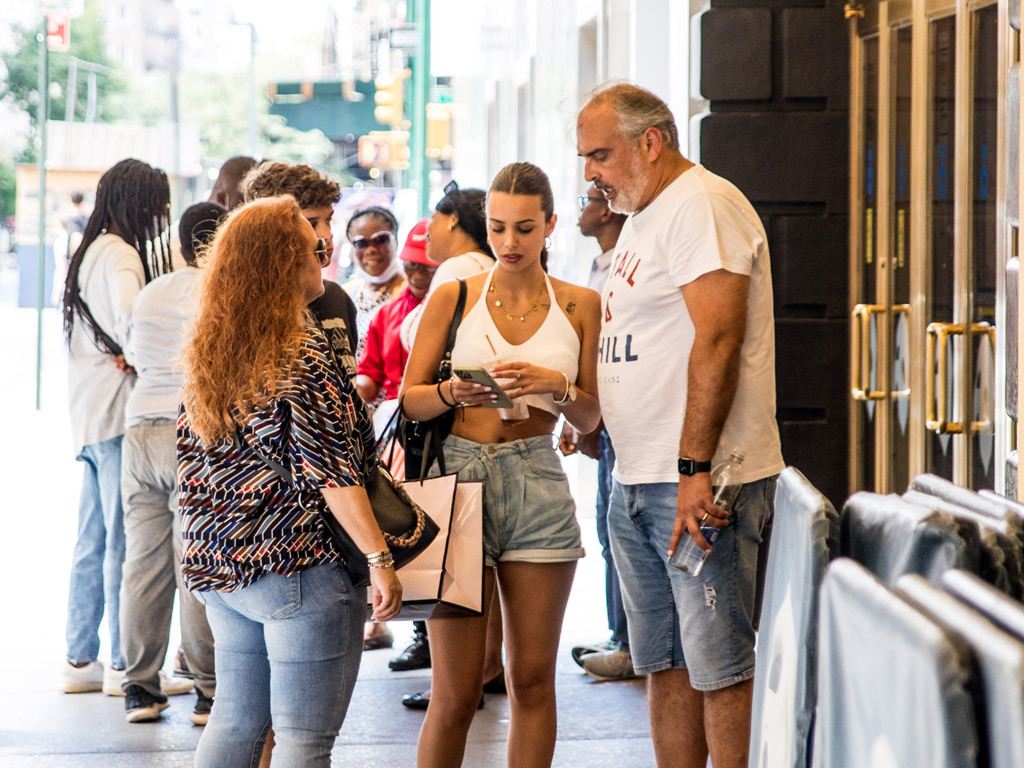 Best Seats in the House
Most Broadway shows offer the best seats in the house via the ticket lottery, including the front two rows and also include any unsold house seats. This makes the Broadway ticket lottery the best bargain on Broadway.
Some people complain if they do not receive the best seats, but they just paid next-to-nothing for their seats and that attitude is somewhat ungrateful.

We offer a Discount Broadway Ticket Guide that provides discounts to Broadway tickets including Broadway ticket lotteries.
Ticket Lottery Schedule

You can see the up-to-date lottery schedule at: Broadway Ticket Lottery Schedule