High Society? We'll Hang Out with The Regular Folks, Thanks
A New Reality Show, High Society, Is Set To Debut On The CW, Shedding Light On The Intrigues, Conflicts, And The Lives Lives Of A Group Of New York Socialites Including Tinsley Mortimer
---
Reality TV's "High Society" Brings the Drama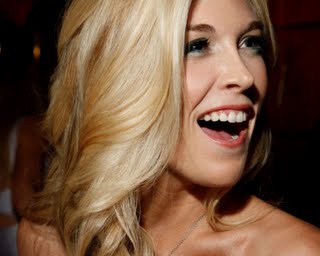 "Jersey Shore," look behind you. "The Real World," step up the pace. "Dancing with the Stars," watch your step. A new breed of reality show is coming to town, and it's the New York bluebloods who will be in the spotlight. And no, it's not "Gossip Girl": This is the real deal. Premiering March 10 on the CW, "High Society" looks at the infighting, cat-fighting and general, well, fighting, of a group of upper-crust society ladies.
Tinsley Mortimer, 35, the uber-blonde, extra-skinny New York socialite, is the star of the new series, which focuses on Mortimer's forays into society and dating as well as her high-profile divorce from Topper Mortimer (no, these names are not made up,) a descendent of John Jay, the first Supreme Court Justice. Her entry into high society started when she married him. Other cast member? Society seekers? include Mortimer's sister Dabney, her friend Jules (already infamous--more on her later), and her mother Dale.
TV Show Promises "High Society" Chaos
Finding a socialite who would star in this series was apparently not easy—but viewers will not be disappointed. There's as much—or more—backstabbing, name calling, and maneuvering than you would find in a high-school cafeteria. See Mortimer fight with the editor of "Hamptons" magazine! See rich people behave badly! Mortimer's friend Jules Kirby, by the way, is already known for her declaration that she uses racial epithets, her yelling at hotel employees, and her throwing of drinks in nightclubs. Charming. Well, it should certainly give "The Surreal Life" a run for its money.