Shut Off a Light, Save the Planet: It's Earth Day
40 Years Ago, Earth Day Began As A Way To Bring Awareness To Environmental Problems, New York Offers Free Events All Day To Help Spread The Message
---
New York Celebrates Earth Day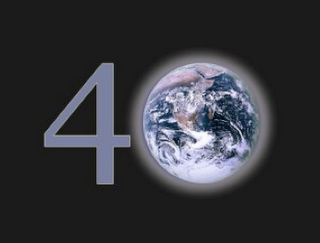 OK, New York: Flick off those lights, turn off that faucet, pick up that litter. Yes, you should do that every day, but today is Earth Day (the 40th anniversary, no less) so it's time to take stock of your impact on the planet.
For starters, you can head over to Grand Central Station (42nd Street and Park Avenue). Two days of Earth Day events start tomorrow: The Earth Fair (Friday; 12-7 pm; Saturday; 11-5 pm) celebrates with music, art, "green" vendors and more.
Free Events Are Happening All Day
But you don't have to wait until then: Earth show images are being projected onto two of the north columns of the concourse, and will run 10 hours a day. In New York's Central Park, free Earth Day events are happening all day.
Check out the Chess & Checkers House (mid-Park at 64th Street); where you can participate in eco-friendly crafts from 2-4 PM. (Call 212 794-4064.) You can also view an exhibit called "Under the Canopy: Caring for Central Park's Trees" at the Charles A. Dana Discovery Center (110th Street and Lenox Avenue); learn about the Park's 24,000 trees. (Go to centralparknyc.org for more information on Earth Day events.)
40 Year Anniversary
Stores around the city are also getting involved: you can visit a green pop-up shop at the Port Authority Bus Terminal (625 8th Avenue) through May 1; or, for a larger-scale event, stop by Times Square between 11am and 2 pm for a public celebration today FYI, Earth Day began in April, 1970 as a way to raise awareness about such environmental problems as pollution and ozone depletion.
Forty years later, everyone's involvement is no less important. Tomorrow: How museums and arts organizations around the city are getting involved in preserving the planet.