Samuel J Friedman Theatre
261 West 47th Street, New York, NY 10019
Samuel J Friedman Theatre Information, Shows and Tickets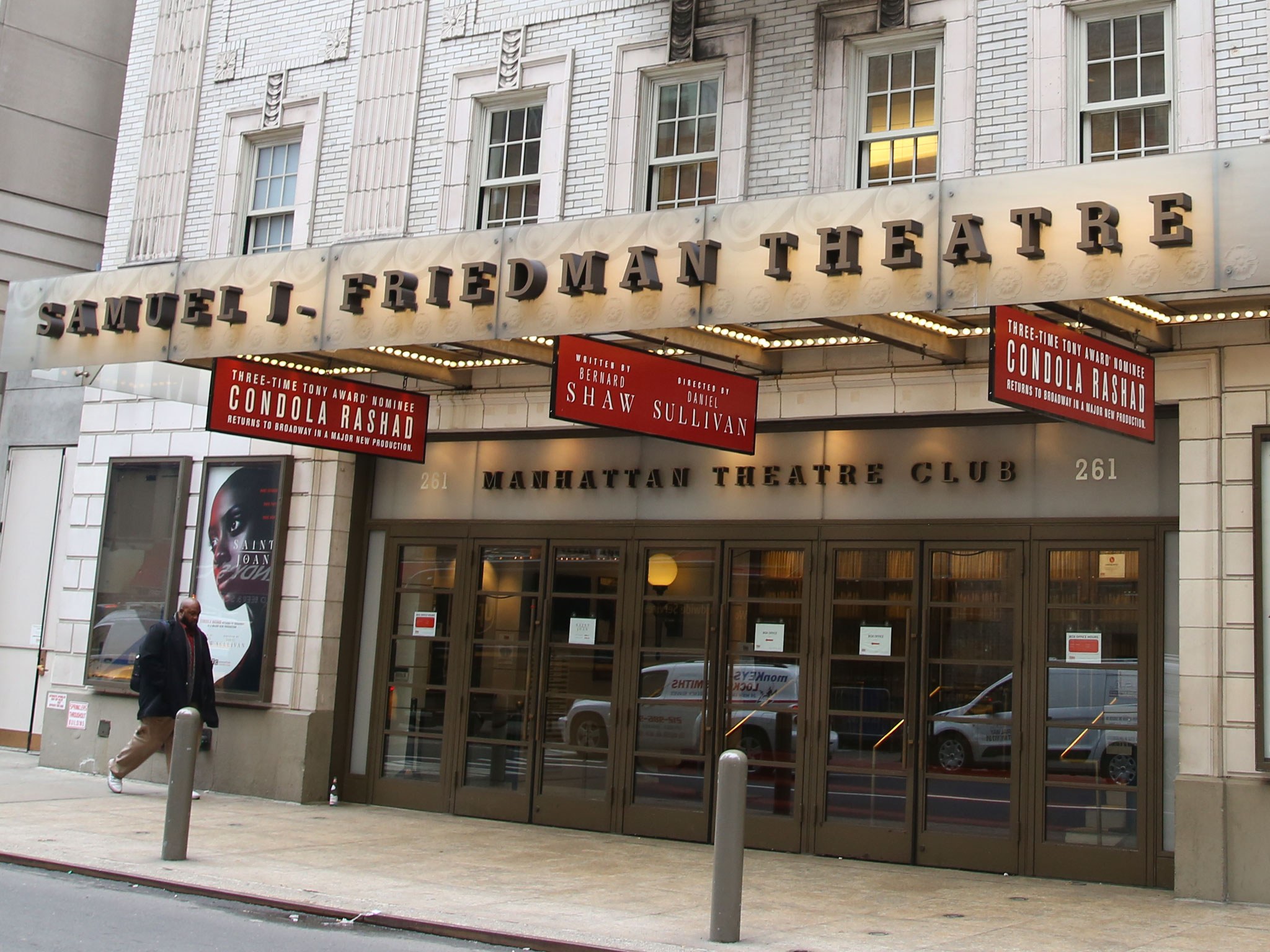 Directions:

Take the A, C, E or 1, 2, 3, 7, N, R, S subway to 42nd Street . Walk north on Broadway to 47th Street.

Entrance:

47th Street between 8th Avenue and Broadway

The Samuel J. Friedman Theatre is located on 47th Street between 8th Avenue and Broadway.

Box Office Hours:

Monday:

12pm - 6pm

Tuesday & Wednesday:

12pm – 7:30pm

Thursday, Friday & Saturday:

12 – 8:30pm

Sunday:

10am – 6pm

On matinee days, the box office opens at 10am:
With the renovations completed in 2003, the Samuel J. Friedman Theatre now only holds 650 seats, from the 1000 seats that used to be in this theatre.
With the front mezzanine now having the best viewing lines of the stage, though there are very few obstructed views in the house.
As with most small Broadway theatres, sightlines and acoustics are great from nearly every seat in the house.
Samuel J Friedman Theatre Seating Chart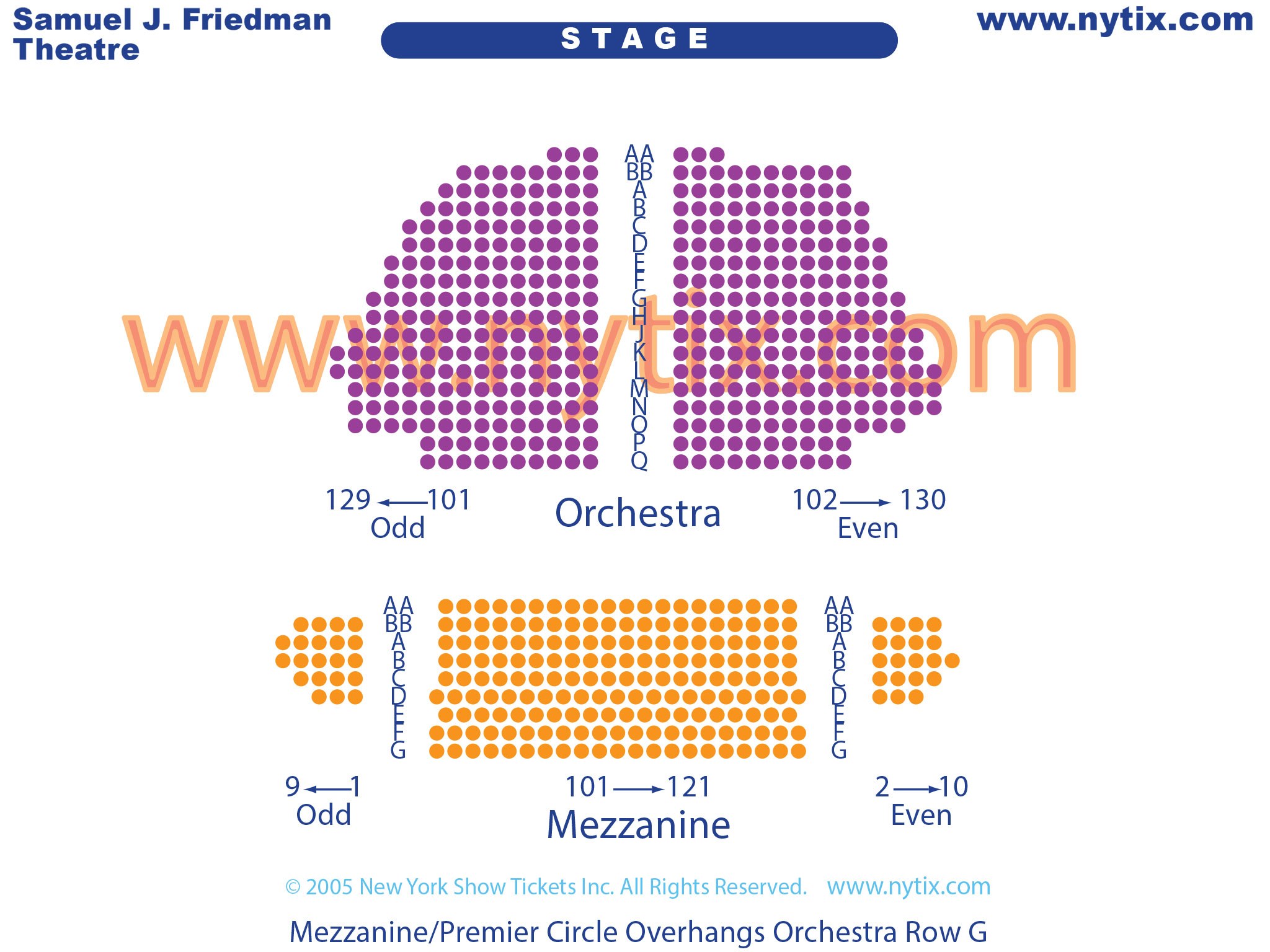 Parking for Samuel J Friedman Theatre
The closest parking garages for Samuel J Friedman Theatre are located at:
Central Parking System

257 West 47th Street
New York, NY 10036
212-246-2371
Icon Parking Systems

235 West 48th Street
New York, NY 10036
212-245-9421
The closest parking is not always the best as it often takes longer to park and retrieve your vehicle as fellow theatre goers have the same idea. A better choice of parking may be the second choice or further away by a couple of Avenues.
Additional Notes
Landlord: Manhattan Theatre Club (MTC)
Official Ticketer: Manhattan Theatre Club (MTC)
Notes:
Formerly the Biltmore Theatre.
Elevator: Yes
Escalator: No
Disabled Access Notes:
An elevator is located to the right of the box office with access to all levels of the theatre.
However, there are still some small stairs located in the aisles. To avoid these, purchase a ticket in Row P or Q in the Orchestra, Row AA in the Premier Circle, or Row F in the Mezzanine.
Motorized lifts are also available for those who have trouble with the small stairs.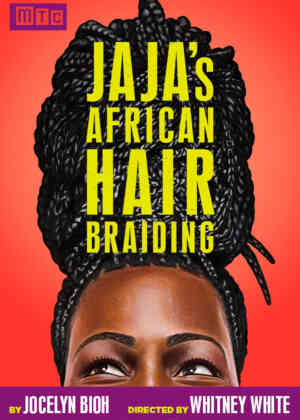 Previews Began: September 12, 2023

Opens: October 3, 2023

Show Closes: November 5, 2023
Jaja's bustling hair braiding salon in Harlem has a lively group of West African immigrant hair braiders that create hair masterpieces, but events force this tight-knit community to confront what
…more
Get Tickets
Previews Begin: December 19, 2023

Opens: January 9, 2024

Show Closes: March 3, 2024
Joshua Harmon's gorgeous multigenerational drama explores one family's relationship to faith, history and safety from a global perspective.
…more
Get Tickets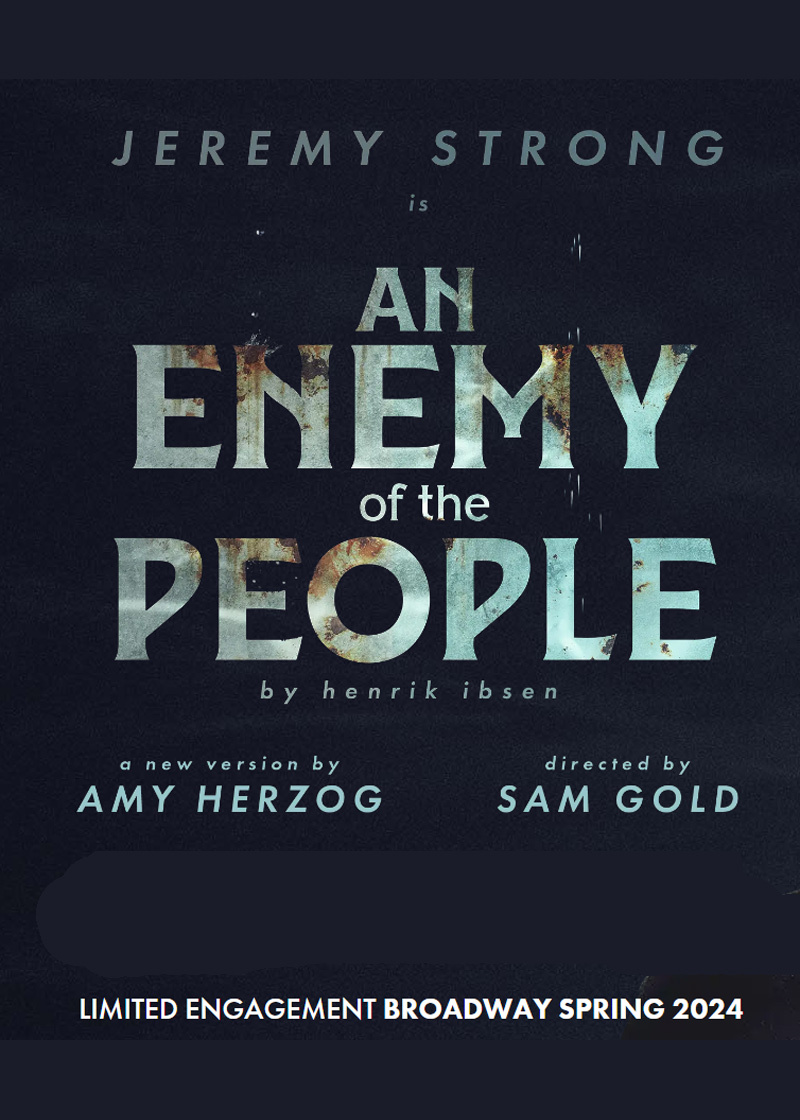 Previews Begin: March 14, 2024

Opens: April 3, 2024

Show Closes: July 14, 2024
A play written by Norwegian playwright Henrik Ibsen that was first published in 1882 and has since become one of Ibsen's most renowned works. The play explores themes of truth,
…more
View Show Information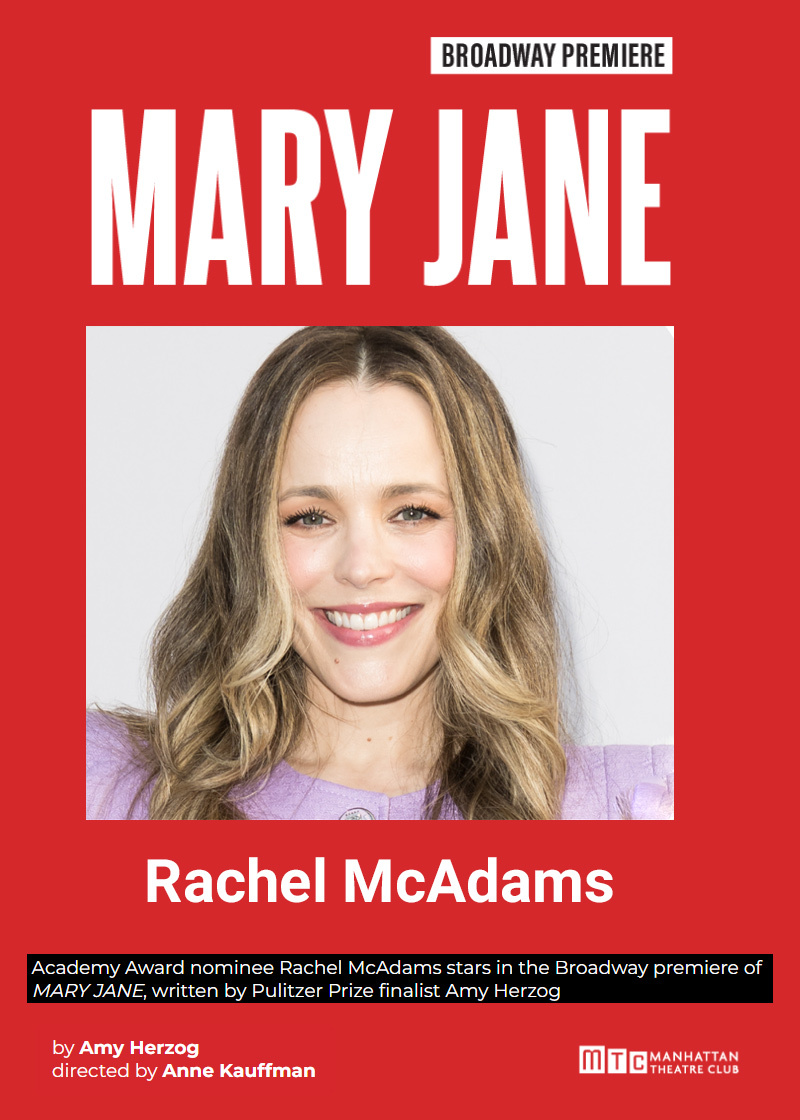 Previews Begin: April 2, 2024

Opens: April 23, 2024

Show Closes: June 12, 2024
A single mother in an impossible situation when her daughter contracts a serious illness, finds the challenge insurmountable until she turns to her makeshift family to guidance and strength to
…more
Get Tickets
Samuel J Friedman Theatre History
The Samuel J. Friedman Theatre, known for many years as the Biltmore, has one of the more interesting histories of the theaters on Broadway.
First Shows
In 1926, the opening show at the Samuel J. Friedman Theatre, back when it was called the Biltmore Theatre, was Owen Davis' Easy Come, Easy Go, though it was not the show's opening night. Subsequent notable productions included My Sister Eileen, No Exit, The Heiress, Barefoot in the Park, Loot, and Hair. Since reopening in 2003 with Richard Greenberg's play The Violet Hour, the theater has hosted such new dramas as Rabbit Hole, Mauritius, Time Stands Still, The Pitmen Painters, and Good People.
Theatre Changes Hands
In the midst of the 1929 Depression, the venue's owners, the Chanin brothers, lost the Biltmore to the Federal Theatre Project, where shows for entertainment were replaced with shows for news content.
A few years later, the theatre was bought by the film studio at Warner Brothers to be used as a vehicle for displaying the work of George Abbott, who was an American theater producer and director, playwright and screenwriter. In the movies Abbott was also a film director and producer whose career spanned eight decades.
Becomes TV and Radio Studio
The Biltmore was leased to CBS in 1952 for use as a TV and radio studio, returning to a legitimate theater about a decade later. The Biltmore stood dark for years after a fire in the late '80s and was finally was bought by James Nederlander and Stewart Lane in 1993.
Manhattan Theatre Club Takes Ownership
Eventually the non-profit Manhattan Theatre Club (MTC), which took over the Biltmore Theatre as a Broadway venue for their productions, began a $35 million renovation of the theater, finally reopening it to the public in October 2003. The Biltmore was re-named the Samuel J. Friedman Theatre in 2008.
Samuel J Friedman Theatre Design
Constructed in 1925, the Samuel J. Friedman Theatre (formerly called the Biltmore) was built by the Chanin brothers, who used famed architect of the era Herbert Krappto design it. The original Biltmore Theatre was built with approximately 1000 seats and a single balcony. When renovated, the number of seats in the theater was reduced to 650, creating a more spacious feel for each patron. The Biltmore Theatre's interior had been made a New York City landmark just prior to its devastating fire in 1987.