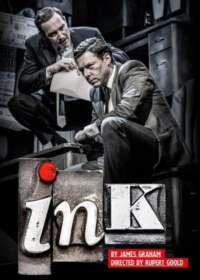 Ink
Broadway Show Tickets: Show Closed No Longer Available
Ink on Broadway: Show Is Now Closed
Show Status: Closed

Genre: Play

Ink is 2 Hours and 20 Mins long, including an intermission of 15 minutes

Previews Began: April 2, 2019

Show Opened: April 24, 2019

Show Closed: July 7, 2019
Ink is the brilliant true story of billionaire Richard Murdoch's rise to success. In 1969 Murdoch was just beginning to build his media empire in London when he acquired a failing newspaper, The Sun. This failing paper would go on to be Britain's most influential newspaper and the foundation of Murdoch's media empire, but not without its own scandal.
Ink

on Broadway Background
Ink is an exhilarating new play by Olivier Award winner James Graham (Finding Neverland, Labour of Love, The Angry Brigade). Graham was inspired by the change in media consumption due to social media and society's obsession with tabloids. When he began writing the show in 2016 the populist wave was spreading across England and was heavily reflected in media. It reminded him of The Sun's populist stance when Murdoch first acquired the paper.
The show made its world premiere in summer 2017 at the Almeida Theatre. After a sold-out run at the Almeida the show transferred to London's West End. The acclaimed West End production garnered four Olivier Award nominations with Bertie Carvel, who originated the role of Murdoch, taking home the award for Best Actor in a Supporting Role. The Almeida Artistic Director and two-time Olivier Award winner Rupert Goold (Macbeth, Richard II) is directing the Broadway transfer.
Before he was a media mogul, Richard Murdoch was a young Australian newspaper owner just entering the British media market. After purchasing The Sun, Murdoch persuades rogue editor Larry Lamb to join the team. Together they transform the broadsheet newspaper into the infamous tabloid it is today.
The play fosters an interesting dialogue about the impact media has on politics and the role of journalists in society. As a result, Murdoch spends a decent amount of time off-stage for a biographical play. This play is as relevant as ever as The Sun is the most circulated newspaper in Britain and was one of the forces believed to swing the "Brexit" vote. And of course for American audiences, the role of journalists and the media has become an ever-present conversation in Trump's America.
Ink is not suitable for children due to its adult themes, sexuality and profane dialogue
Samuel J Friedman Theatre
261 West 47th Street
New York, NY 10019
Entrance:
47th Street between 8th Avenue and Broadway
Theatre Information
Ink Marquee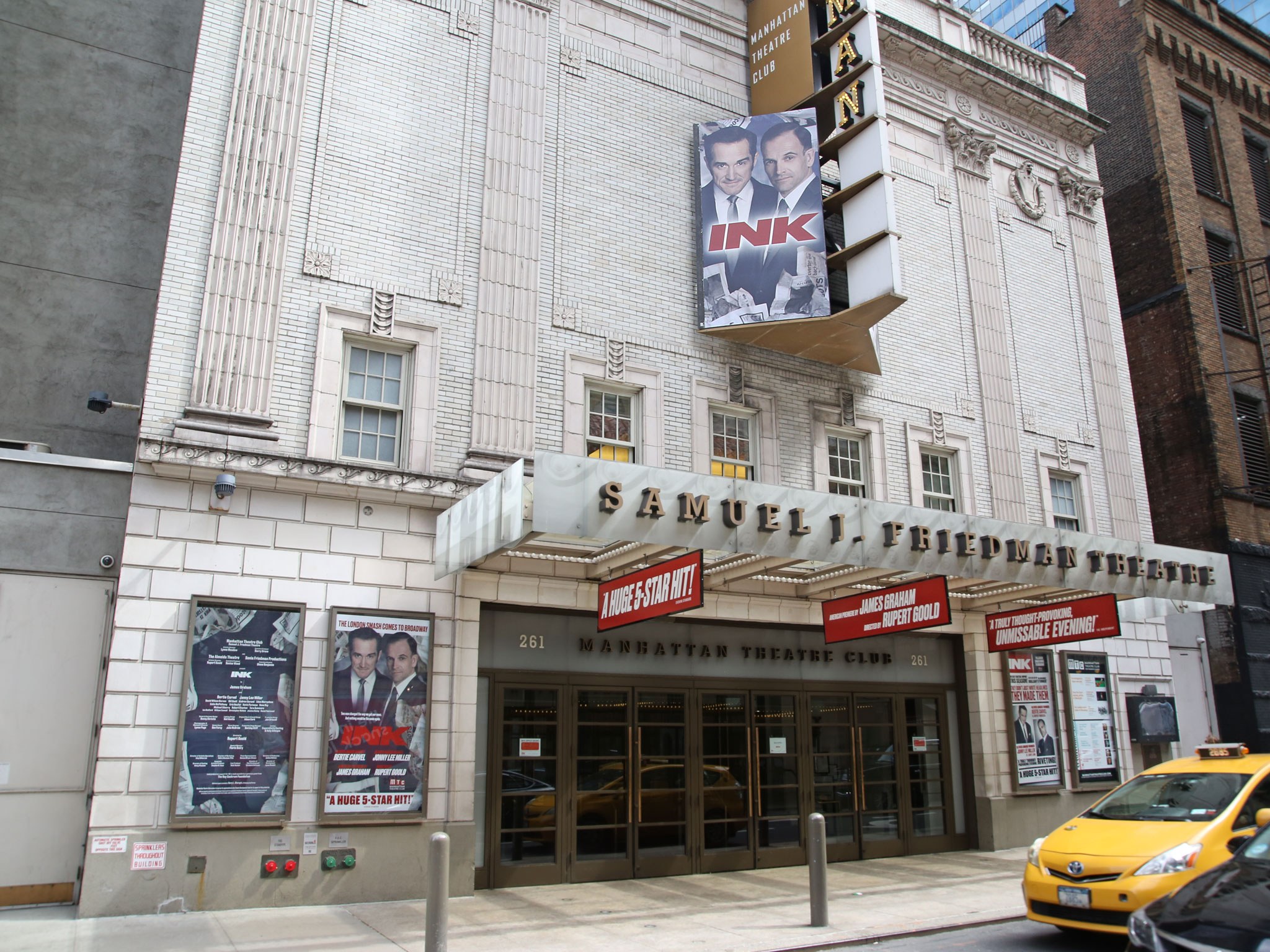 Rupert Murdoch

Bertie Carvel
Larry Lamb

Jonny Lee Miller
Brian McConnell

David Wilson Barnes
Frank Nicklin/Percy Roberts

Bill Buell
Beverly/Christopher Timothy

Andrew Durand
Ray Mills/Lee Howard

Eden Marryshow
Sir Alick/Chapel Father

Colin McPhillamy
Anna Murdoch/Diana/Chrissie

Erin Neufer
Hugh Cudlipp

Michael Siberry
Bernard Shrimsley

Robert Stanton
Joyce Hopkirk/Muriel McKay

Tara Summers
Sonia Friedman Productions
General Manager

Florie Seery at Manhattan Theatre Club
Press Agent

Boneau/Bryan-Brown