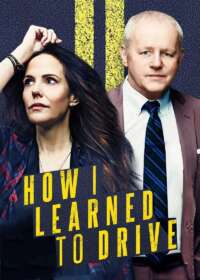 How I Learned to Drive
Broadway Show Tickets: Show Closed No Longer Available
How I Learned to Drive on Broadway: Show Is Now Closed
How I Learned to Drive

Summary
Show Status: Closed

Genre: Play

How I Learned to Drive is 2 hours and 20 minutes long, including an intermission of 15 minutes

8 Shows per week

Previews Began: March 29, 2022

Show Opened: April 19, 2022

Show Closed: June 12, 2022
A woman analyzes her childhood and recalls old painful family memories. Her Uncle taught her how to drive, but also sexually abused her.
How I Learned to Drive

on Broadway Background
Paula Vogel's 1998 Pulitzer Prize-winning How I Learned to Drive reunites the two original stars of the off-Broadway show with the original director for a new production on Broadway.
Mary-Louise Parker and David Morse head the cast of this play about a woman coming to terms with a charismatic uncle who impacts her past, present and future life. How I Learned to Drive is produced with Daryl Roth and Cody Lassen.
COVID-19 Impact on Show
This show was impacted by the COVID-19 Broadway shutdown and was originally scheduled to open in previews on 4/14/2020, with a red carpet opening on 4/30/2020 and was set to close on 6/7/2020.

What's
How I Learned to Drive

Like?
How I Learned to Drive takes place in Pikesville, Maryland in the mid 1960's. The play follows the retelling of the many memories that the main character, Li'l Bit has, as she comes to terms with her family's twisted past.
Throughout the show, Bit recalls disturbing memories which she turns into life lessons and teaches to the audience.
Out-of-order and Non-linear Storyline Style
The show is written in an out-of-order and non-linear storyline style, flashbacks, as well as quick change costumes and set transformations are used to create the intended effects. Bit reenacts the stories of her emotionally complicated relationship with her sexually abusive Uncle, while she narrates.
The audience watch as Bit grows up, she constantly struggles with her identity and the gender inequality that was prevalent in the 60's. She also struggles with the many memories of her Uncles excessive drinking, mental and physical abuse, the lewd jokes at her expense and the non-stop groping and kissing that he always seems to want.
By the end of the show Bit comes to realize that though she did not ask for any of this, none of her incidents were her fault and she should not blame herself for her traumatic childhood memories. The show ultimately becomes her own therapy session, with a live audience as her silent witness.
Is
How I Learned to Drive

Good for Kids?
Due to the sexual and abusive content in the show, kids under the age of 17 should not see this play.
Samuel J Friedman Theatre
261 West 47th Street
New York, NY 10019
Entrance:
47th Street between 8th Avenue and Broadway
Theatre Information
How I Learned to Drive Marquee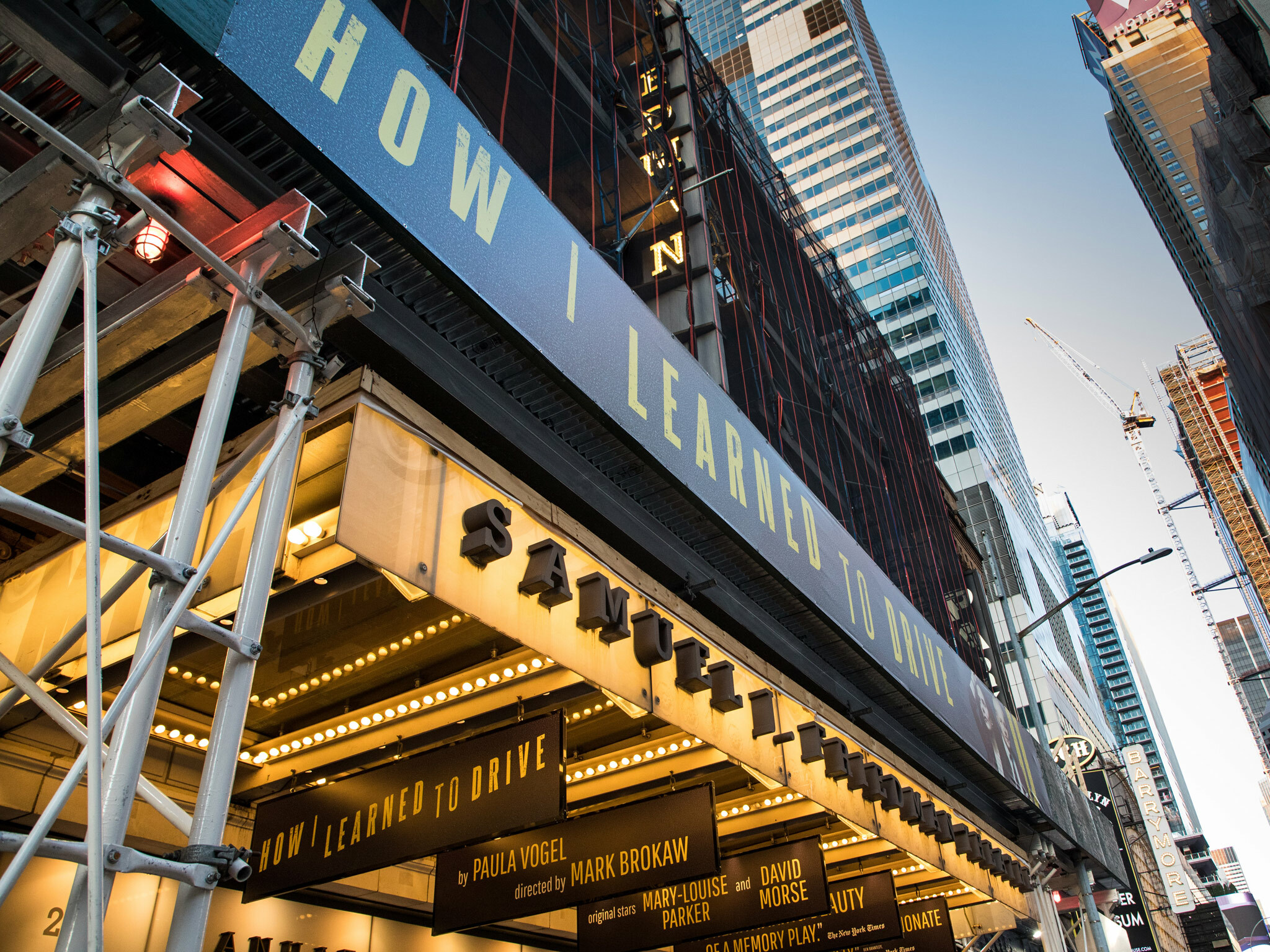 Li'l Bit

Mary-Louise Parker
Associate Producer

Vineyard Theatre
General Manager

Florie Seery
Press Agent

Boneau/Bryan-Brown
Company Manager

Robert Carroll
Press Agent

Boneau/Bryan-Brown
Production Stage Manager

James Fitzsimmons
Sound & Original Music

David Van Tieghem
Video Design

Lucy Mackinnon