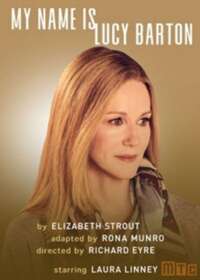 My Name is Lucy Barton
Broadway Show Tickets: Show Closed No Longer Available
My Name is Lucy Barton on Broadway: Show Is Now Closed
My Name is Lucy Barton

Summary
Show Status: Closed

Genre: Play

My Name is Lucy Barton is 1 Hour and 30 Minutes long

8 Shows per week

Previews Began: January 4, 2020

Show Opened: January 15, 2020

Show Closed: March 1, 2020
Based on the 2016 novel of the same name, this solo performance retells one woman's forgotten childhood stories of trauma and the attempt to unlock her mind to find the solace she needs.
My Name is Lucy Barton

on Broadway Background
My Name is Lucy Barton is based on the Elizabeth Strout novel which reenacts stories from the childhood of the main character, Lucy Barton. Elizabeth Strout is a modern day American author with accolades that include a Pulitzer Prize. The story is loosely based on the writer's own experiences as a child. In the show, Barton recovers from a risky medical operation and takes an opportunity to reflect on her life. The four time Tony nominee and three time Academy Award winning actress Laura Linney plays both parts in this show. She delivers lines for both Lucy Barton and her talkative mother, Jennifer. Linny is able to change her voice and demeanor to allow the audience to differentiate between the two distinct characters. Richard Eyre, the director of the show, was awarded a membership in the Order of the Companions of Honour in 2017 for services to drama, an outstanding achievement for anyone in the Commonwealth states. He also directed the show in London in June of 2018 and early 2019.
What's
My Name is Lucy Barton

Like?
Set in a modern hospital bed, Lucy Barton, who left home after high school and has not looked back since, awakens after surgery only to find her estranged mother sitting at the foot of the bed. Barton's mother decides to entertain her to keep her occupied and so she tells stories of what she remembers of Lucy's childhood. Growing up impoverished and mostly alone in rural Illinois, she now recalls and retells traumatic memories that her daughter has forgotten. Lucy is reminded that she was regularly locked in a truck as punishment by her father, became friends with a tree and she now notices a common theme of loneliness in her life. Reflecting on chilling memories of her abusive father now helps her define her various paternal-like relationships with her husband and the other men in her life. Hearing these stories from another perspective, allows Lucy back into her childhood. She is remembering what she has intentionally chosen to forget. Lucy comes to realize that while all these memories are unpleasant for her, they have shaped her into becoming a thoughtful and kind-hearted wife and mother. Critics of the show have indicated that they feel that Jennifer Barton is actually a figment of Lucy Barton's imagination.

Is
My Name is Lucy Barton

Good for Kids?
This show is appropriate for children 13 and older.
Samuel J Friedman Theatre
261 West 47th Street
New York, NY 10019
Entrance:
47th Street between 8th Avenue and Broadway
Theatre Information
My Name is Lucy Barton Marquee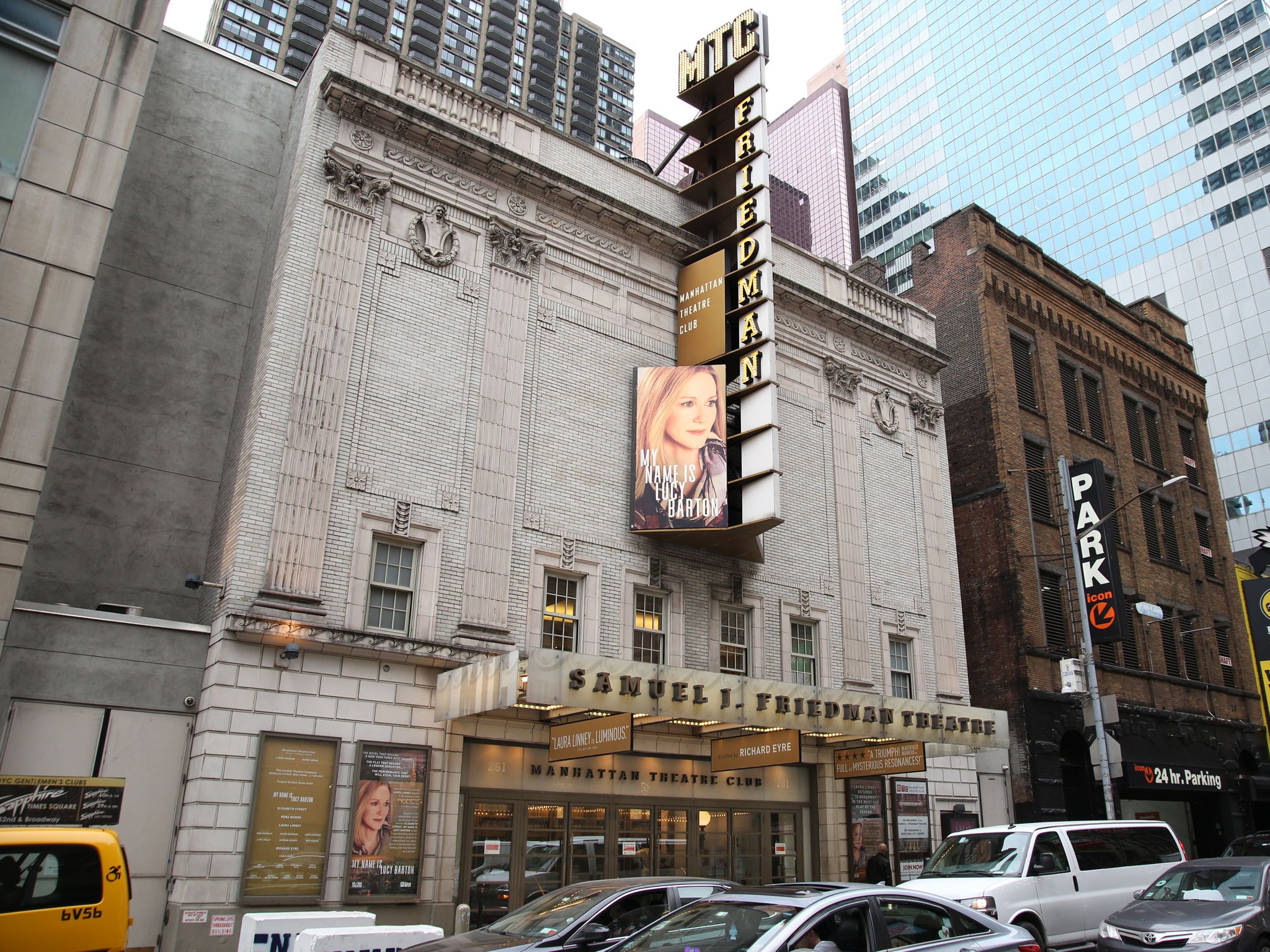 Jennifer Barton

Laura Linney
Associate Producer

Penguin Random House Audio
General Manager

Manhattan Theatre Club
Press Agent

Boneau/Bryan-Brown
Original Producer

London Theatre Company
Settings and Costumes

Bob Crowley