John Golden Theatre
252 West 45th Street, New York, NY 10019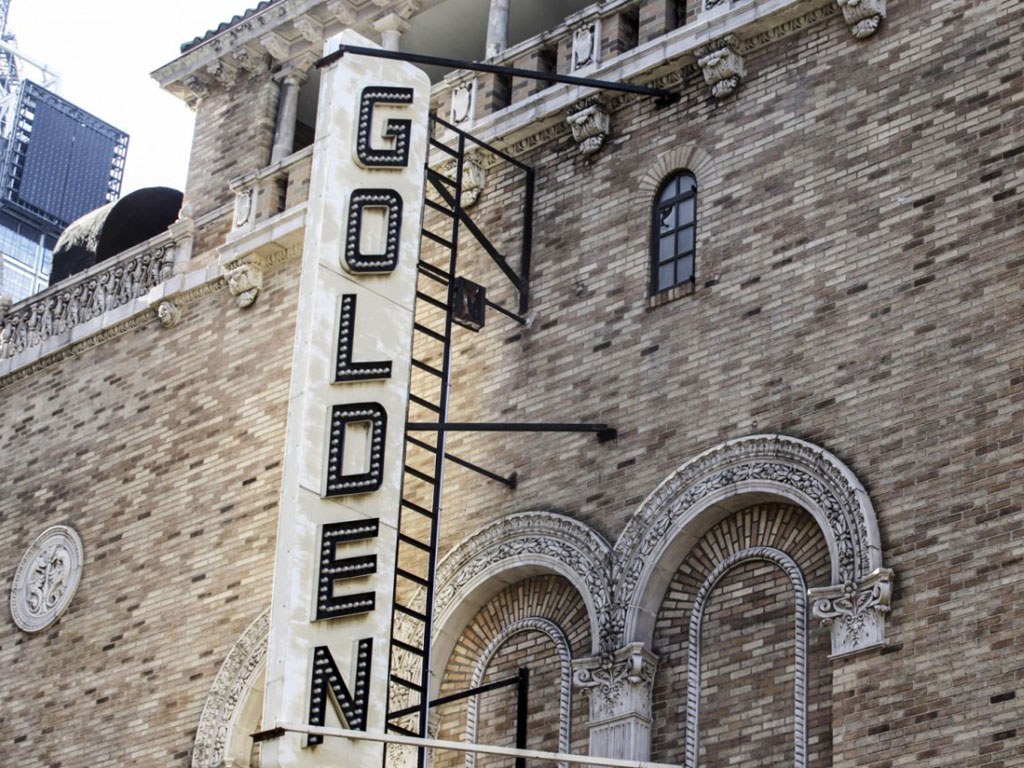 Directions:

By subway, take the A/C/E to 42nd Street, walk north on Eighth Avenue, and then turn right onto 45th Street. Or take the 1/2/3 to 42nd Street, walk north on Broadway, and make a left onto 45th Street.

Entrance:

45th Street between 7th and 8th Avenues

The John Golden Theatre is located on the south side of 45th Street, west of Broadway near 8th Avenue.

Box Office Hours:

Monday - Saturday:

10am - 8pm

Sunday:

12pm - 6pm
The John Golden Theatre has 805 seats. Because of its relatively small size, the John Golden Theatre offers great sightlines all around.
John Golden Theatre Seating Chart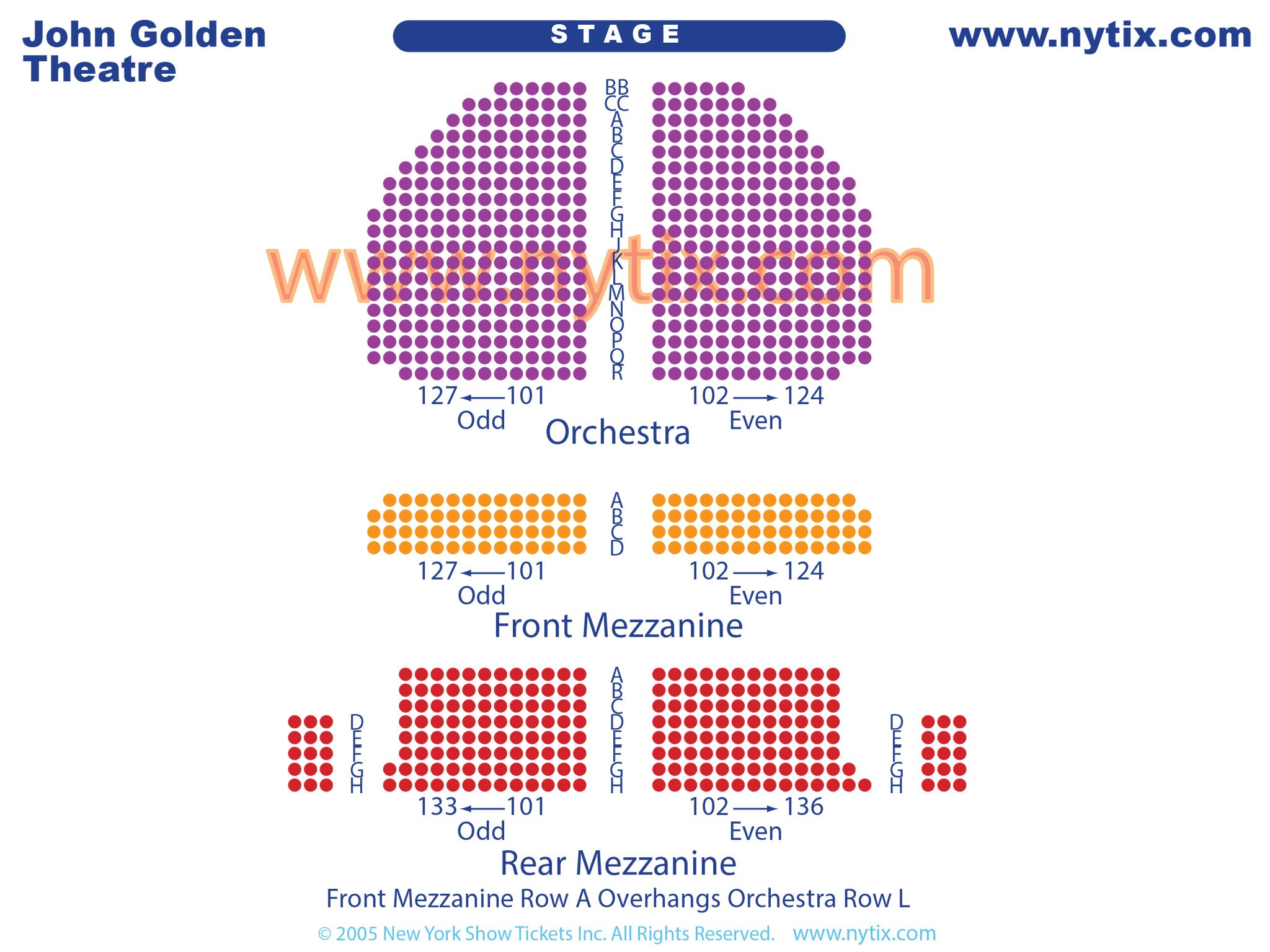 Parking for John Golden Theatre
The closest parking garages for John Golden Theatre are located at:
Quik Park Garage

303 West 46th Street
New York, NY 10036
212-586-8634
Champion Parking On West 45

251 West 45th Street
New York, NY 10036
212-819-1866
The closest parking is not always the best as it often takes longer to park and retrieve your vehicle as fellow theatre goers have the same idea. A better choice of parking may be the second choice or further away by a couple of Avenues.
Additional Notes
Landlord: Shubert Organization
Official Ticketer: Telecharge
Notes: One of Broadway's more intimate theaters that only ever carries plays as musicals are far too large to be accommodated.
Elevator: No
Escalator: No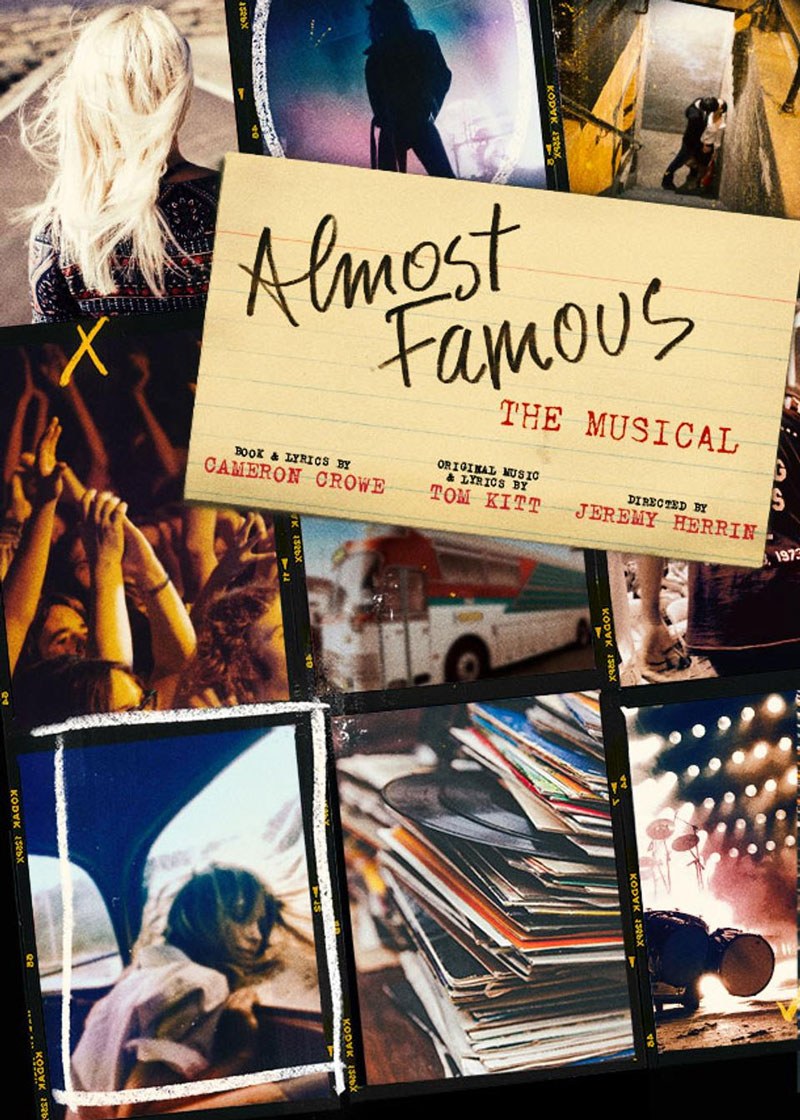 Almost Famous
Previews Begin: October 8, 2020

Opens: November 6, 2020

Show Closes: Open ended
Get Discounted Tickets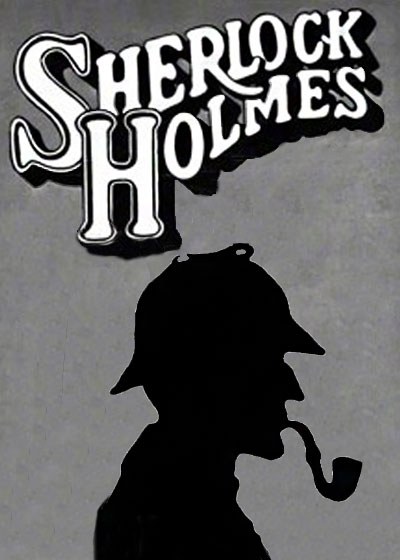 Sherlock Holmes
Previews Begin: September 9, 2021

Opens: October 7, 2021

Show Closes: Open ended
Get Discounted Tickets
John Golden Theatre History
The John Golden Theatre, built in 1927, was originally called the Theatre Masque. It was one of the theaters built by the Chanin Brothers, the duo responsible for several Broadway houses. However, the moguls lost control of their theatre empire during the Depression, and as a result the Majestic Theatre, Royale Theatre, and Theatre Masque were acquired by the Shuberts.
With only 805 seats, the John Golden Theatre is one of the smallest theaters that the Chanin brothers built and was designed to house more intimate plays. From 1927 till 1937 this theatre was named the Theatre Masque and was renamed the John Golden Theatre, after the illustrious Broadway producer who bought the theater and named it after himself. For a few years in the mid-'40s, the theater was leased as a movie house, but for most of its life this space has proven to be a great home for plays and small-cast musicals, as the small size of the theater provides an intimate setting.
John Golden Theatre Design
The facade of the Golden Theatre was part of a single wall of variegated brick with three blind arches. The building was designed in the Spanish Renaissance style and the interior had a strong Spanish flavor. It was designed in the Mission Revival style, with rough plaster walls, wrought iron fixtures, and a beamed ceiling.