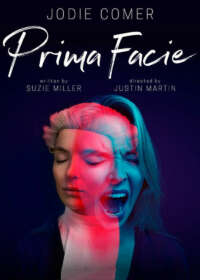 Prima Facie
Broadway Show Tickets: Show Closed No Longer Available
Prima Facie on Broadway: Show Is Now Closed
Show Status: Closed

Genre: Play

Prima Facie is 100 minutes long, and does not have an intermission.

8 Shows per week

Previews Began: April 11, 2023

Show Opened: April 23, 2023

Show Closed: July 2, 2023
A scrappy lawyer discovers the limitations of the legal system after being sexually assaulted herself and then having to be the plaintiff in a trial against the assailant
Prima Facie

on Broadway Background
The play is written by Suzie Miller and ran in Harold Pinter Theatre, West End, London for 9 weeks. The production opened on April 27,2022 and played through June 18, 2022. Suzie Miller is a former human rights and children's rights lawyer.

Mentally and Physically Demanding Play

Critics praised Comer for her breakneck performance in this emotionally demanding role that, under Justin Martin's busy staging, is often quite physical.
The show calls for the lead actor to often be quite physical by leaping onto furniture and portray being the victim of a sexual assaulted by a colleague. There is also a brief onstage rainstorm and she tells the story of working her way up from her rough-and-tumble working-class origins to being a top-flight attorney.

Jodie Comer's Broadway Debut
Jodie Comer makes her Broadway debut in this show and it comes after Comer recently wrapped up her Emmy-winning and much-lauded role on the twisty BBC America thriller "Killing Eve". The Q rating of Comer is on the rise as she now takes this show stateside.

Prima Facie Extended Following Show Opening
The play was originally slated for a limited engagement through June 18, 2023 but was extended on April 4, 2023 to now run for an extra two weeks until July 2, 2023. This was in part to strong ticket sales and positive critic feedback following the red carpet opening.
The show cannot extend any further out than that as a new show Shark Is Broken previews begin at that same theatre on July 25, 2023, leaving little time for the load-out and the load-in.
Tessa is a thoroughbred lawyer. A young, but impressive attorney who loves to win. She has worked her way up from working class origins to be at the top of her game; defending, cross examining and lighting up the shadows of doubt in any case.
An unexpected and dramatic event in her life forces her to confront the lines where the patriarchal power of the law, burden of proof and morals diverge.
Is
Prima Facie

Good for Kids?
Prima Facie includes sensitive subject matters including reference to sex, violence, and sexual assault. With violence and rape being a big part of this show, it is not suitable for children under the age of 16 or for those who may be sensitive to that subject matter.
John Golden Theatre
252 West 45th Street
New York, NY 10019
Entrance:
45th Street between 7th and 8th Avenues
Theatre Information
Prima Facie Marquee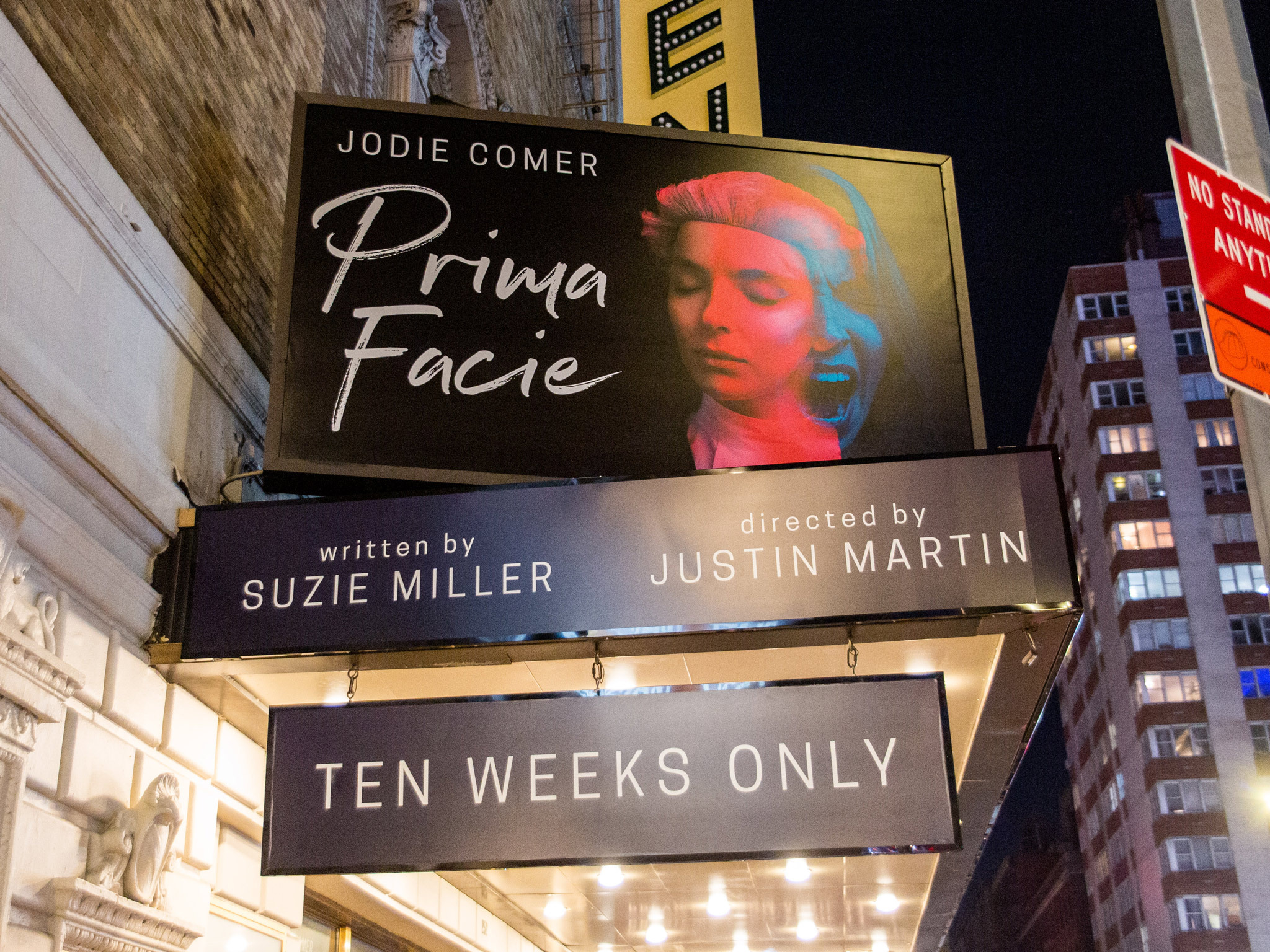 James Biermans' Empire Street Productions
The Evil Shubert Organization
Score

Rebecca Lucy Taylor