St. James Theatre
246 West 44th Street, New York, NY 10019
St. James Theatre Information, Shows and Tickets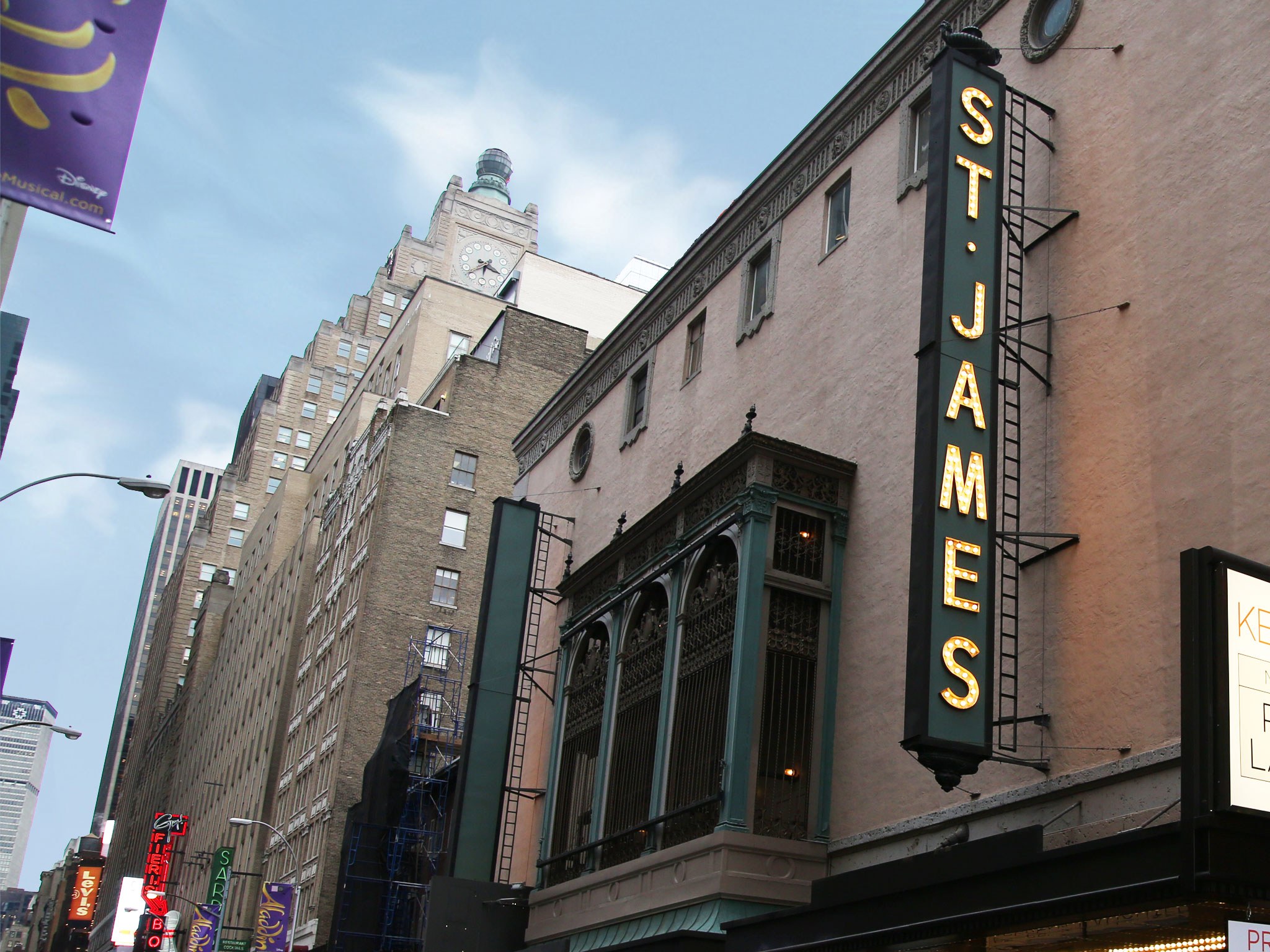 Directions:

Take the A, C, E or 1, 2, 3, 9, 7, N, R, S subway to 42nd Street.

Entrance:

44th Street, between 7th and 8th Ave

The St. James Theatre is located on the south side of 44th Street west of Broadway between 8th Avenue and Broadway.

Box Office Hours:

Monday – Saturday:

10am – 8pm

Sunday:

12 – 6pm
The best seats are located in Row F, seats 113 and 114, as well as Rows A through C in the mezzanine.

St. James Theatre Seating Chart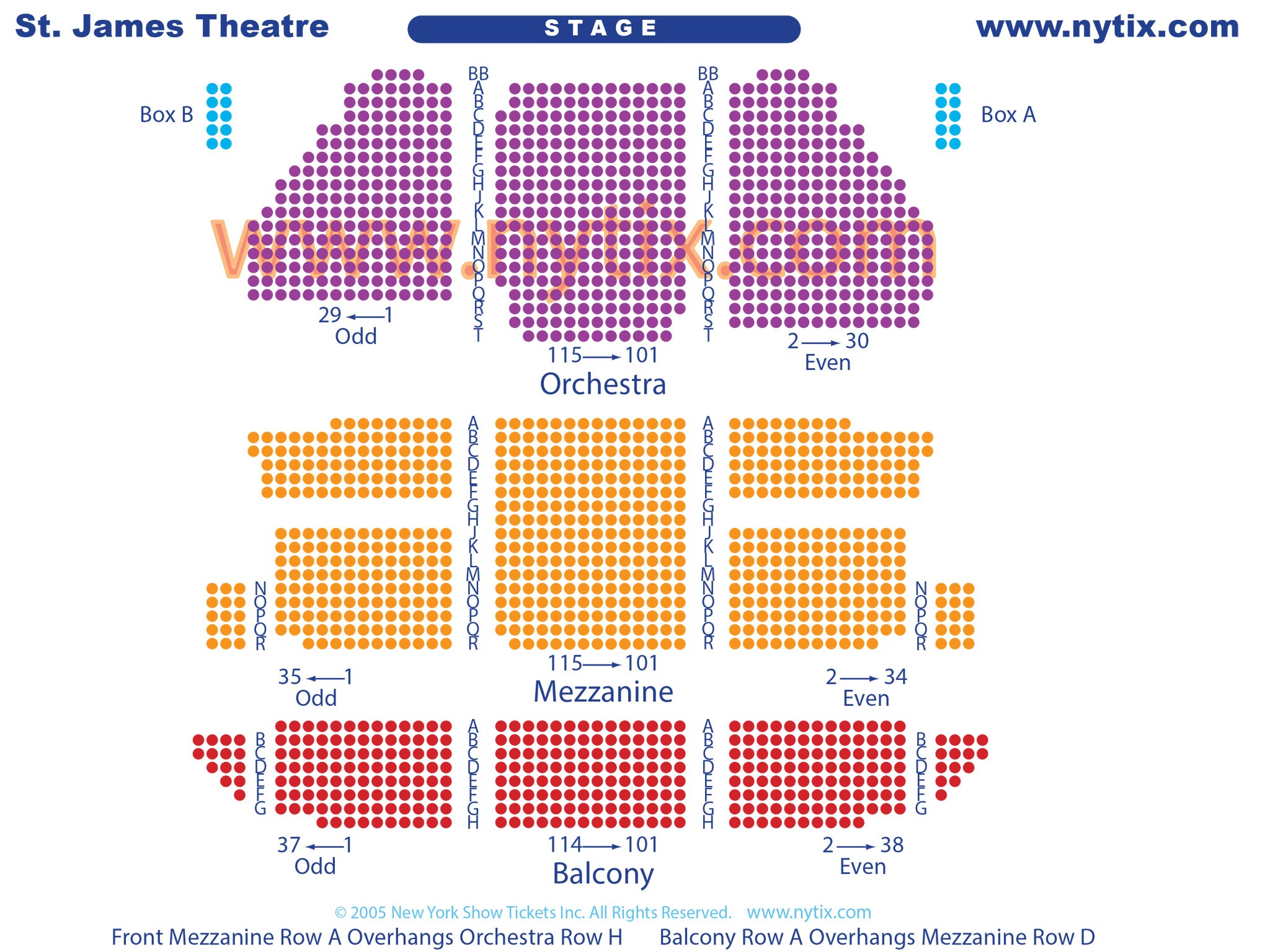 Parking for St. James Theatre
The closest parking garages for St. James Theatre are located at:
Icon Parking Systems

1515 Broadway
New York, NY 10036
212-869-3543
Champion Parking On West 45

251 West 45th Street
New York, NY 10036
212-819-1866
The closest parking is not always the best as it often takes longer to park and retrieve your vehicle as fellow theatre goers have the same idea. A better choice of parking may be the second choice or further away by a couple of Avenues.
Additional Notes
The entrance to the St. James Theatre is at street level. A wheelchair accessible restroom is located on the main level and additional restrooms are located on the upper and lower levels.
Landlord: Jujamcyn Theaters
Official Ticketer: Telecharge
Notes:
Once home of hit Broadway musicals from Oklahoma! to The Producers.
Elevator: No
Escalator: No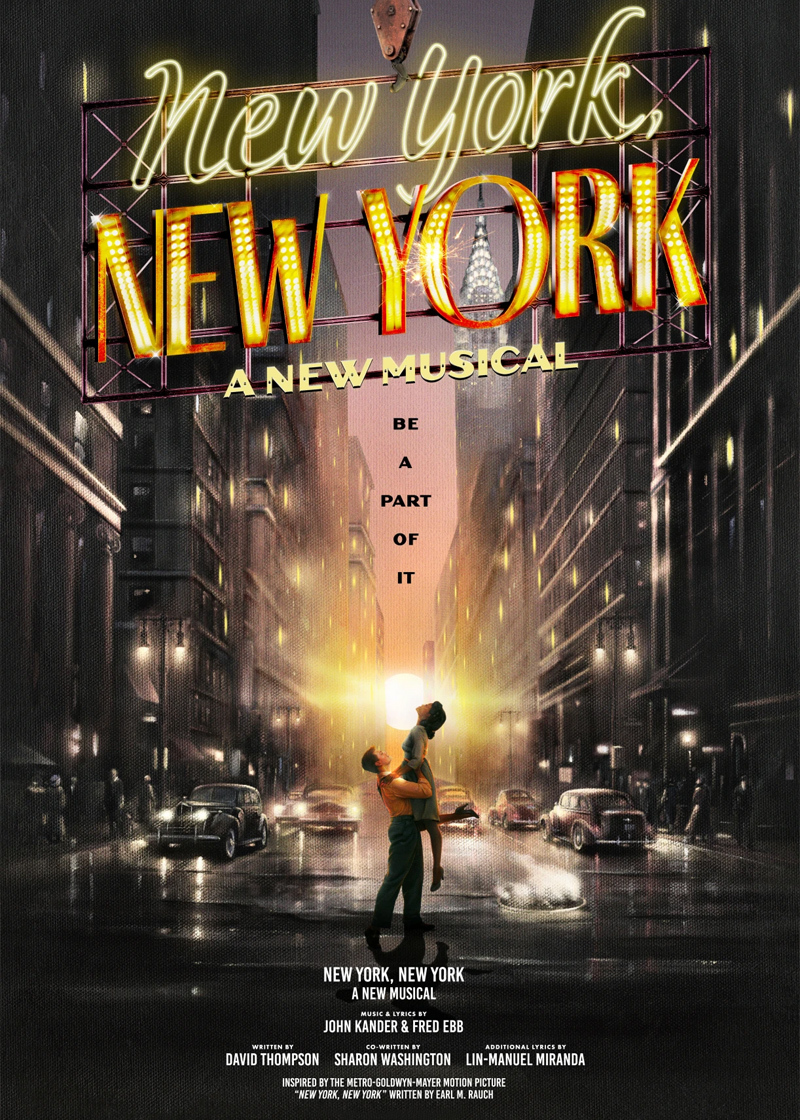 Previews Begin: March 24, 2023

Opens: April 26, 2023

Show Closes: Open ended
Set in 1946 around V-J Day (Victory over Japan Day) the show follows a jazz saxophonist and a pop singer whose marriage falls apart after their successful careers take them
…more
Get Tickets
St. James Theatre History
The St. James Theatre was built by Broadway booking agent Abraham Erlanger in 1927 and was opened as the Erlanger Theatre. His finances later collapsed and he lost the theater. Lodewick Vroom became the manager and renamed the theatre for the well known London St. James playhouse. In 1941 the Shuberts leased the theatre, however, they later lost the theatre as part of an antitrust settlement. Jujamcyn Organization took over and renovated the theatre and in 1987 it was granted landmark status.

The St. James Theatre, originally called the Erlanger, was designed by Architects Warren and Wetmore with interiors by John Singraldi. When it opened it was the least ornate of all the theatres in Times Square. With a large capacity auditorium it was built for the production of musicals. The interior design is Georgian, as well as the outside façade, which was grey stucco. In 1958 interior designer Frederick Fox did a total renovation making it into one of the most beautiful theatres in America.