Some Broadway Shows May Not Reopen Post Pandemic
Some Broadway shows may not reopen once the COVID-19 pandemic passes in NYC
---
The COVID-19 pandemic has hit Broadway hard and some shows have already announced that they will not be returning post COVID-19 pandemic. Some other shows are now on shaky ground.
Shubert Organization Begins Removing Ticket Processes From Active Broadway Shows
Despite the Broadway shows that have already announced closing, the Shubert Organization may have tipped their hand to the myriad of other Broadway shows that may not also return to the Great White Way. This week, the Shubert's began removing the ticketing processes for a list of potential new show closings that are not yet announced. They removed the ability to buy tickets for at least five shows for any future date from their official website, telecharge.com. The Shubert Organization refuses comment on the matter, but industry pundits note that most of the existing stalwart Broadway shows still do have a ticketing process active on the telecharge.com website and this new change may well be indicative of the start of the process for the ultimate termination of these specific Broadway shows.
Broadway Shows That Have Already Announced That They are Not Coming Back to the Great White Way Include:
Frozen - Disney's behemoth brand has closed on Broadway, but Elsa's spirit continues on through its US national tour
Hangmen - Martin McDonagh's comedic tragedy that examines a capital punishment case from the mid-20th century came to its own demise, albeit with less drama.
Who's Afraid of Virginia Woolf? - The alcohol-fueled deep dive into a couples' marital issues was not able to sustain through the shutdown.
Beetlejuice - The musical comedy based on Tim Burton's 1988 movie which featured eye-popping entertainment cut its run shorter than expected due to COVID and The Music Man, which was scheduled to appear in the same theatre in the Fall of 2020. The show also stars Hollywood behemoth Hugh Jackman.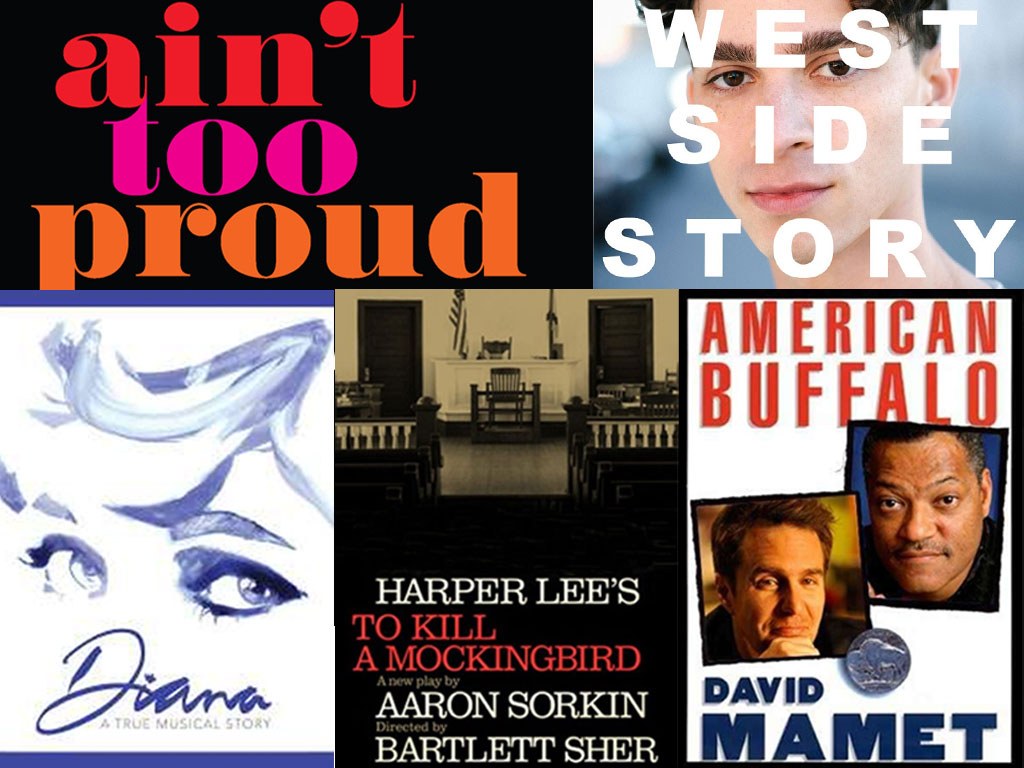 Broadway Shows That Appear to Now be 'On The Bubble' to Close are:
Ain't Too Proud - The Life and Times of the Temptations - Jukebox musical following 'The Temptations' journey from the rough and rowdy streets of Detroit all the way to the Rock & Roll Hall of Fame
American Buffalo - Play about a junk store owner in 1975 Chicago, who plans to attempt to steal a valuable coin back. This show was slated to star the renowned American actor, Laurence Fishburne
Diana - A musical following the short-lived royal and romantic relationship between Princes Diana of Wales and Prince Charles
To Kill A Mocking Bird - Based on the famous Harper Lee novel, this Broadway show may be reaching its final judgement despite a stellar Broadway run
West Side Story - Modern dance musical revival of the mid-1950s street gang battle that uses Shakespeare's Romeo and Juliet as its playbook
Discount Broadway Tickets
---
---