Marquis Theatre
1535 Broadway at 45th Street, New York, NY 10019
Marquis Theatre Information, Shows and Tickets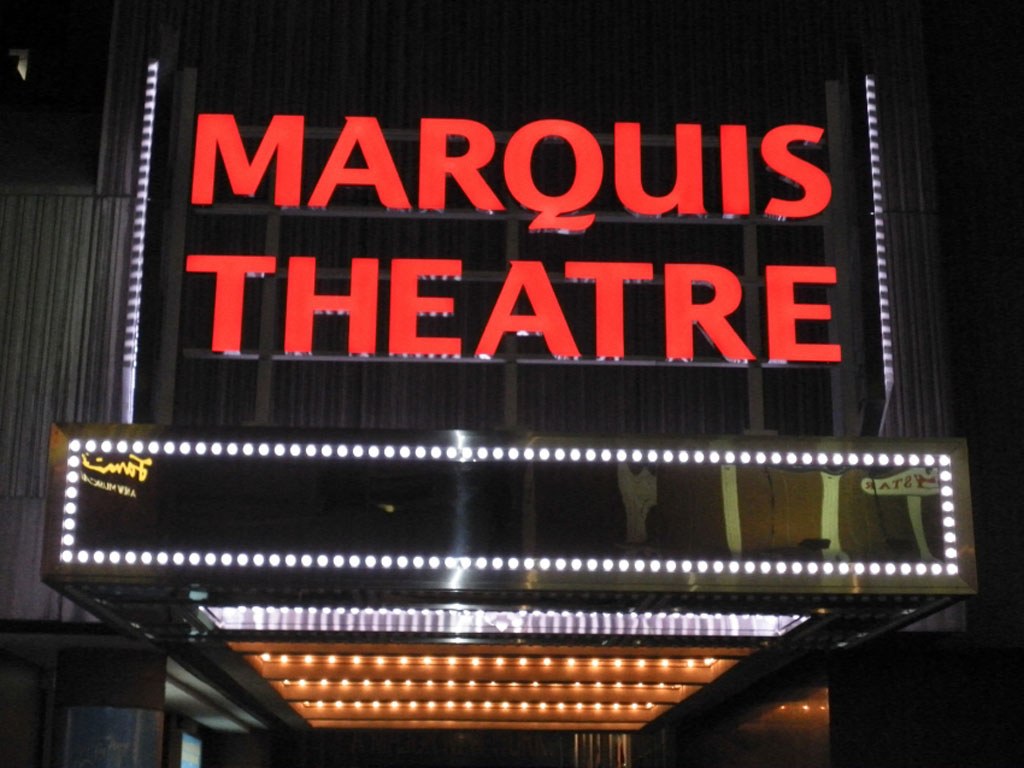 Directions:

By subway, take the 1/2/3 to 42nd Street, walk north on Seventh Avenue and veer left onto Broadway. The hotel and theater are on Broadway between 45th and 46th Streets.

Entrance:

Broadway, between 45th Street and 46th Street.

The Marquis Theatre is located on the 3rd floor of the Marriott Marquis Hotel on Broadway, between 45th Street and 46th Street.

Box Office Hours:

Monday - Saturday:

10am - 8pm

Sunday:

Noon - 10pm
The theatre sightlines are great all around, but the center front orchestra and the front of the mezzanine provide the best views. Rear mezz audio is sometimes a bit fuzzy as are the sight lines from this area.
Marquis Theatre Seating Chart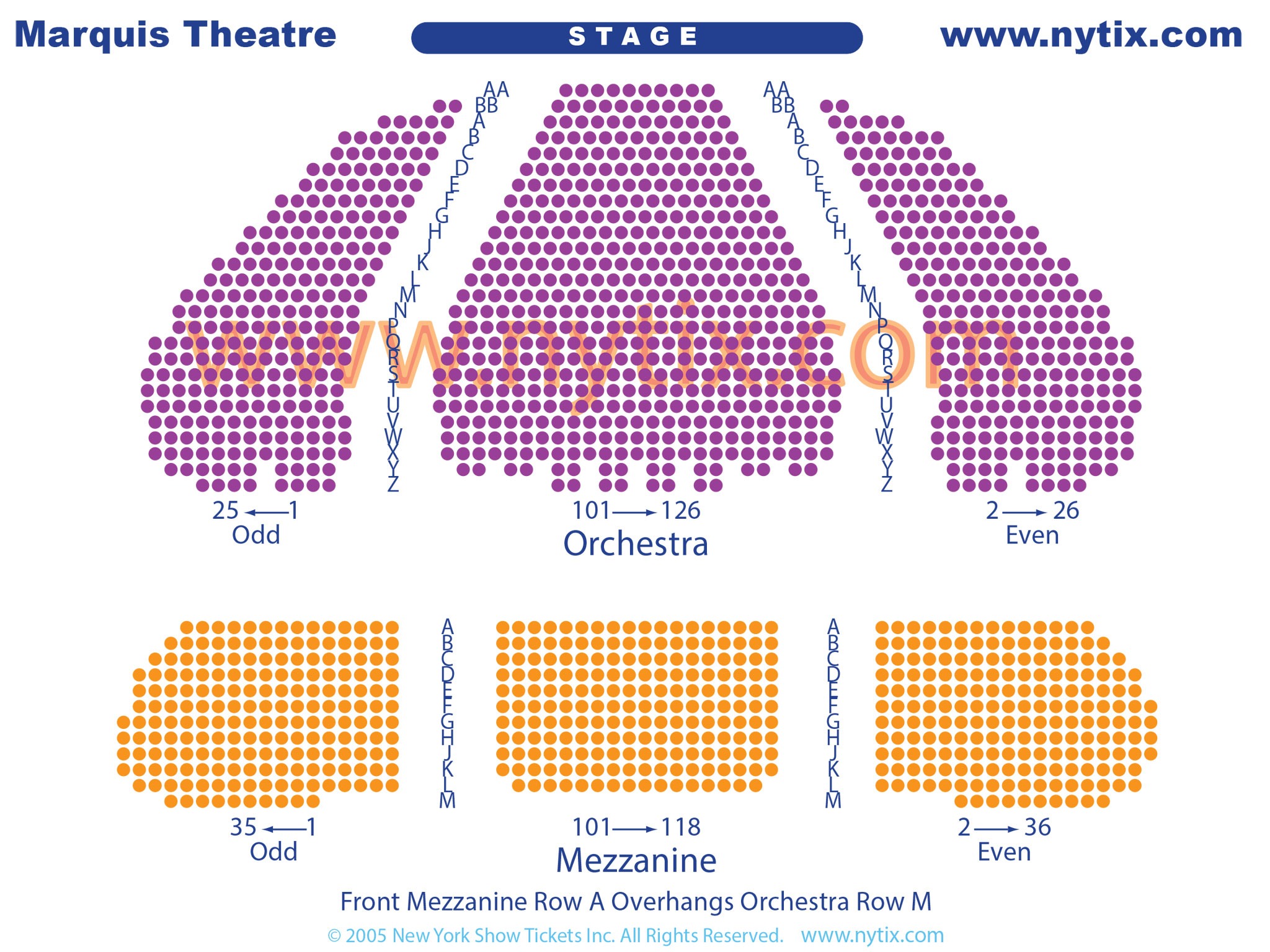 Parking for Marquis Theatre
The closest parking garages for Marquis Theatre are located at:
ICON Astor Parking

224 W 45th Street
New York, NY 10019
212-869-3543
QUIK PARK Gem Garage

65 w 46th Street
New York, NY 10001
212-302-2255
The closest parking is not always the best as it often takes longer to park and retrieve your vehicle as fellow theatre goers have the same idea. A better choice of parking may be the second choice or further away by a couple of Avenues.
Additional Notes
Landlord: Nederlander Organization
Official Ticketer: Ticketmaster
Notes:
Housed on the third floor of the Marriott Marquis Hotel in Times Square
Elevator: Yes
Escalator: Yes
Disabled Access Notes:
Theatre entrance is located on the 3rd floor and is accessible by an elevator. Please arrive just before doors open to ensure ADA seating is available.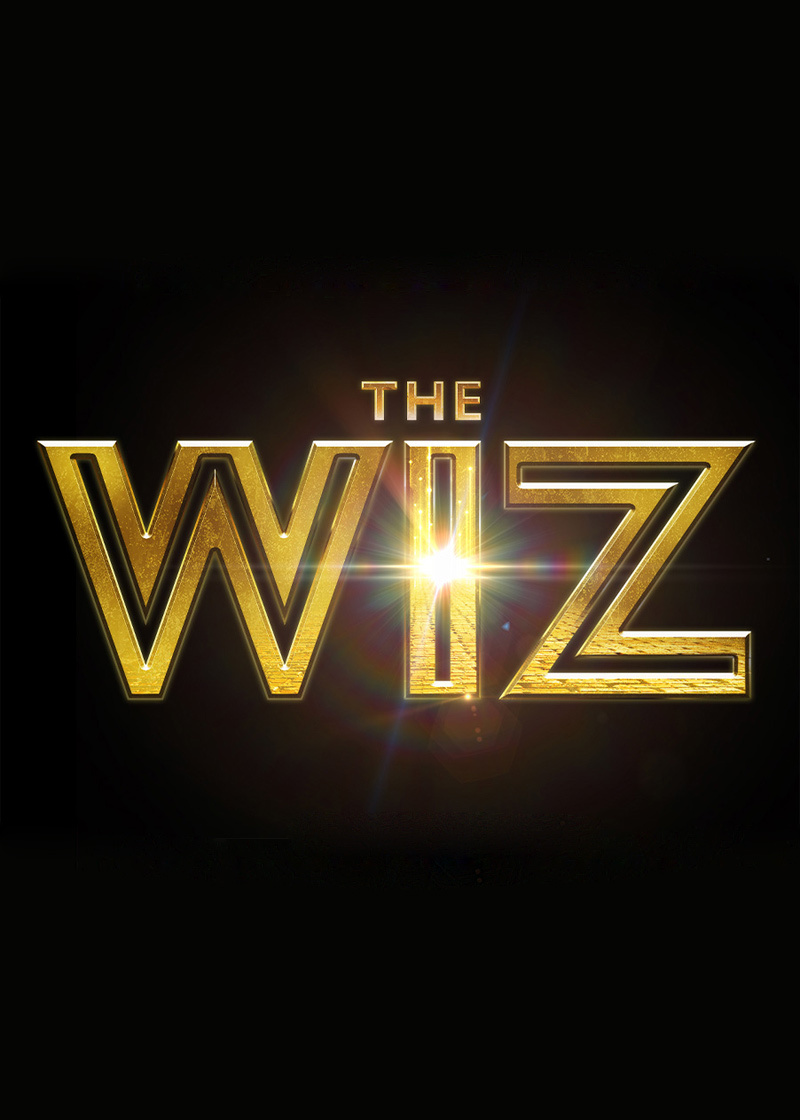 Previews Begin: March 29, 2024

Opens: April 17, 2024

Show Closes: September 4, 2024
A Broadway reimagining of the classic children's novel The Wonderful Wizard of Oz set within the context of modern African-American culture.
…more
Get Tickets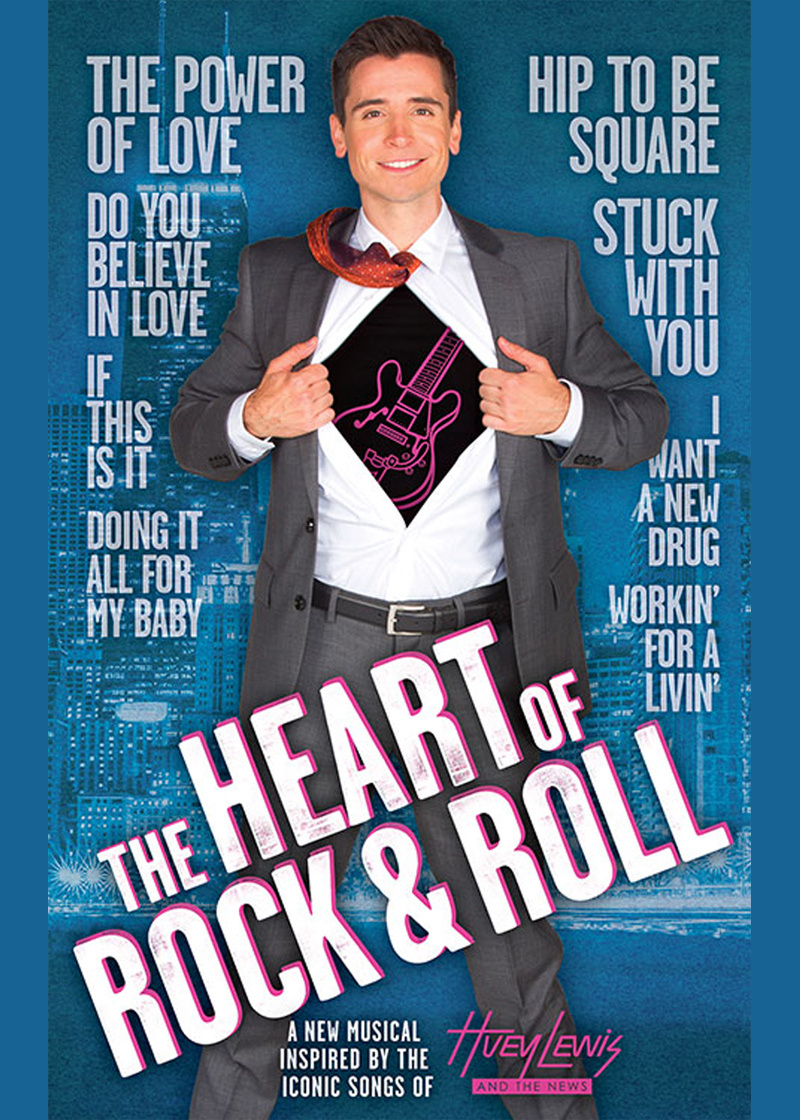 Previews Begin: April 10, 2024

Opens: May 1, 2024

Show Closes: Open ended
A talented musician on his journey to find success and love in the competitive music business and along the way, he encounters various characters, navigates personal and professional challenges, and
…more
View Show Information
Five Broadway theaters were demolished in the making of the Marriott Marquis Hotel, which houses the Marquis Theatre on its third floor. Those great theatres were the old Helen Hayes, the Morosco, the Bijou and the remnants of the Gaiety and Astor all had to be torn down to make room for the luxurious Marriott hotel and the Marquis Theatre. Originally designed by architect John C. Portman, Jr. as an integral part of the Marriott's structure, The Marquis Theatre opened in 1986.
Although it's buried in the mammoth hotel's innards, the Marquis Theatre box office has a prominent place on the Broadway side of the building. You can't miss the Marquis's marquee, looming over the lobby, which is plastered with posters. Inside, the long black lobby, with its ceiling blanketed by small lightbulbs, leads to the escalator that will take you up to the Marquis Theatre. If you have some time to kill before the show, you can either hang around the third floor, or go up to the eighth floor and enjoy a fantastic view of Times Square from the lounge. After the show, pick up a CD or t-shirt at the great Broadway gift shop nestled in the southeast corner of the Marriott, next to the box office.