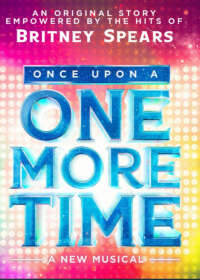 Once Upon A One More Time
Broadway Tickets: Show Recently Closed on Broadway
Once Upon A One More Time on Broadway Show Recently Closed
Once Upon A One More Time

Summary
Show Status: Recently Closed

Genre: Musical

Once Upon A One More Time is 2 Hours 15 Minutes long, including an intermission of 15 Minutes

8 Shows per week

Previews Began: May 13, 2023

Show Opened: June 22, 2023

Show Closed: September 3, 2023
Britney Spears songs empower Disney princesses who meet for their monthly book club as they read from the thought provoking book, The Feminine Mystique
Once Upon A One More Time

on Broadway Background
Once Upon A One More Time came to Broadway, following a four and a half week 'special attraction' showing at the James M. Nederlander Theatre in Chicago 2018.
The musical was written by Jon Hartmere, a screenplay writer who has written for broadcast TV companies and streaming services like: Fox, Disney and Amazon. Hartmere chose to use songs originally performed by Britney Spears for the musical's soundtrack.
First Time For Britney Spear's Music on Broadway
Britney Spears is one of the best selling pop stars from the late 1990's and early 2000's and she has sold more than 150 million records around the world. Spears has countless awards and has been an iconic female role model for some time now.
Kristin Hanggi Gets To Try Her Hand on Broadway Again
Direction for Once Upon a Time One More Time is led by Kristin Hanggi. She was also the director of the Tony Award nominated Broadway show, Rock of Ages which closed in 2015 and also featured modern pop songs throughout the show.
What's
Once Upon A One More Time

Like?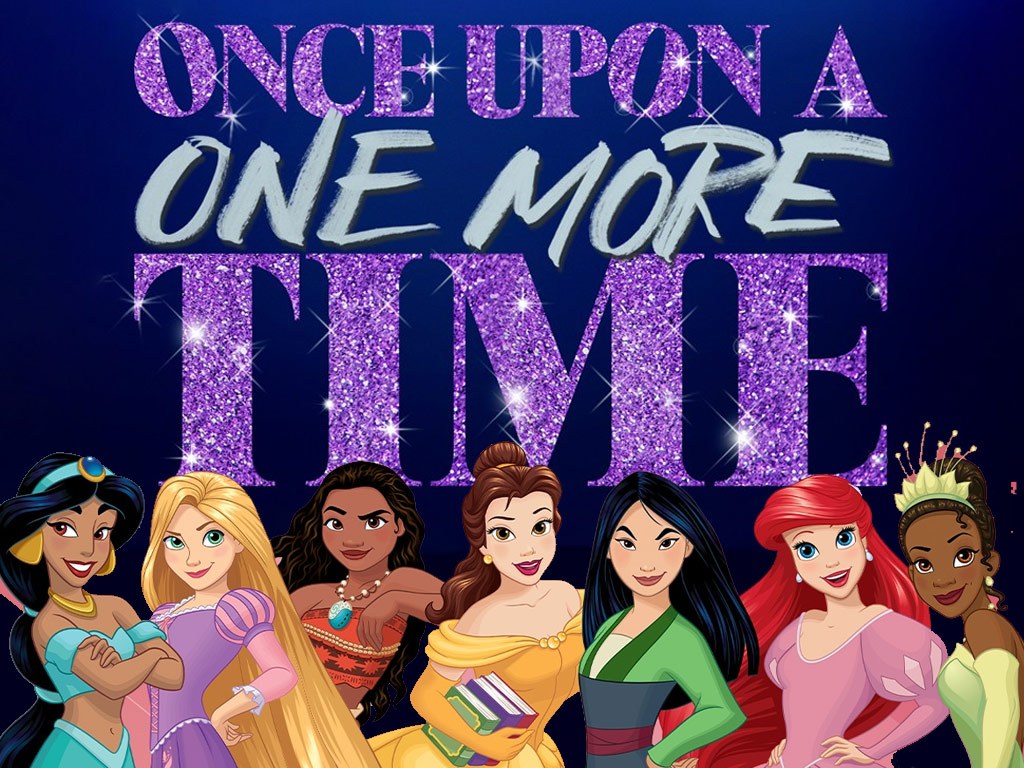 This musical follows a group of famous Disney princesses, including Cinderella and Snow White, who gather for their monthly book club meeting to read their own personal stories from Grimm's Fairy Tales.
This time though, a rogue fairy godmother comes by and replaced their usual book with, The Feminine Mystique, the book that is known for igniting the second wave feminist movement in the United States in the mid 1960's.
Featured Britney Spears Songs
Songs from Britney Spears like Oops I Did It Again, Lucky and Toxic are featured during the show and help propel the story forward, empowering the Disney princesses to start to stand up for themselves and carve out their own lives. The show is designed to reach women with the alternative truth about the erroneous 'Happily Ever After' story book ending.
Britney Spears Does Not Appear In The Show
Spears is not actually performing in the show although some websites make it seem like she is. Spears did sign off on the use of her song anthems and she vigorously supports the feminist movement that this show empowers.
Is
Once Upon A One More Time

Good for Kids?
This show is intended for people of all ages to enjoy, but young and tween females are clearly the target audiences.
Marquis Theatre
1535 Broadway at 45th Street
New York, NY 10019
Entrance:
Broadway, between 45th Street and 46th Street.
Theatre Information
Once Upon A One More Time Marquee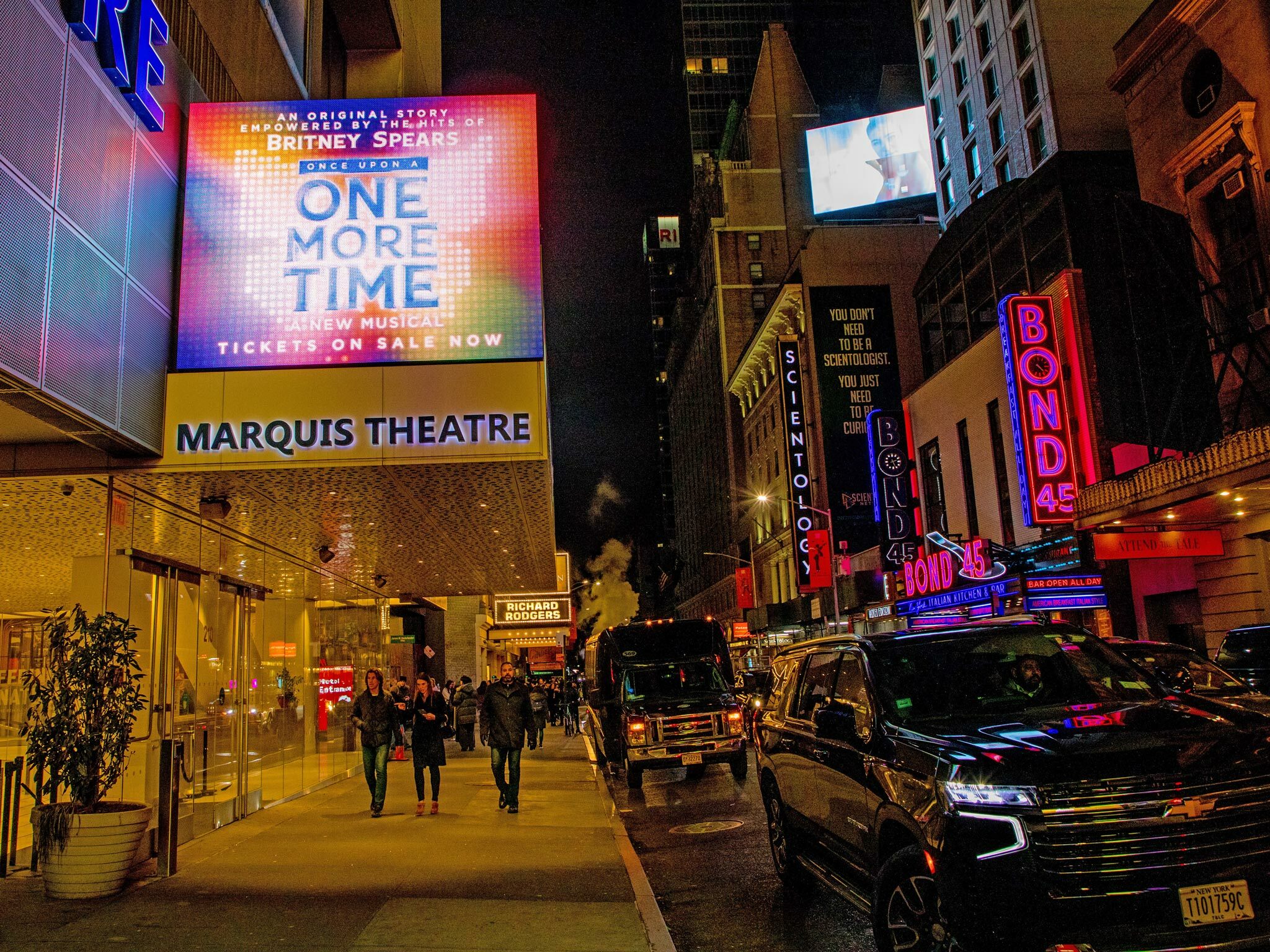 Snow White – Snow White and the Seven Dwarfs

Brooke Dillman
Cinderella – Cinderella

Justin Guarini
Aurora – Sleeping Beauty

Briga Heelan
Ariel – The Little Mermaid

Aisha Jackson
Belle – Beauty and the Beast

Mimi Scardulla
Jasmine – Aladdin

Emily Skinner
Pocahontas – Pocahontas

Tess Soltau
General Manager

Charlotte Wilcox Company
Casting Director

Stewart/Whitley Casting
Press Agent

Vivacity Media Group
Book Writer

Jon Hartmere Jr.
Choreographer

Mari Madrid
Choreographer

Keone Madrid