Circle In The Square Theatre
1633 Broadway, New York, NY 10019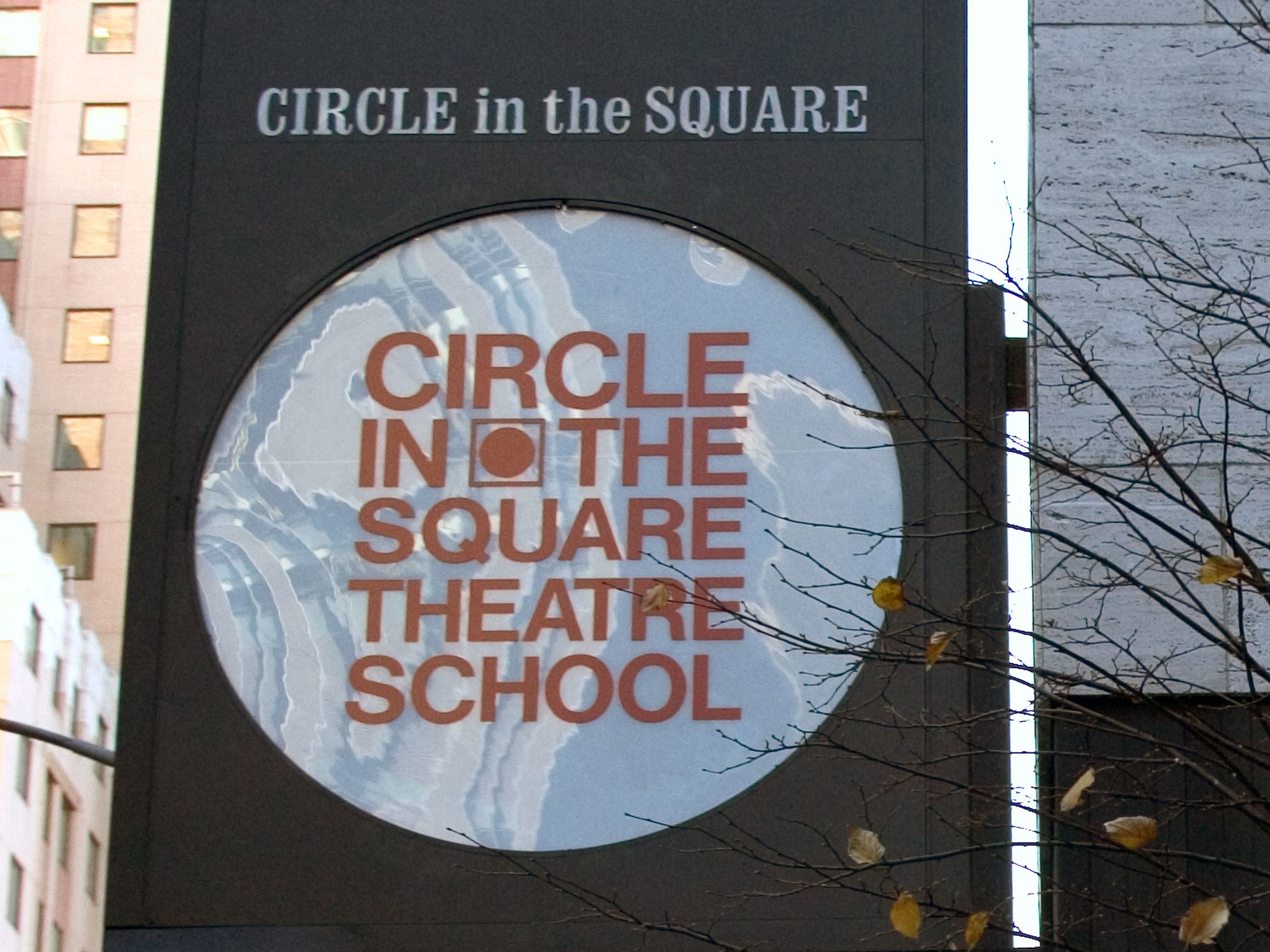 Directions:

By subway, take the C/E or the 1 to 50th Street, or take the N/R to 49th Street.

Entrance:

Broadway, between 50th and 51st Streets

The Circle In The Square Theatre is located on the north side of 50th Street, just off of Broadway.

Box Office Hours:

Monday:

10am - 6pm

Tuesday - Saturday:

10am - 8pm

Sunday:

Noon - 6pm
Because Circle in the Square has a thrust stage with seating on three sides, which seats offer the very best view will vary depending upon how an individual production is staged. In most cases, nearly all of the seats in this intimate theater are perfectly good, though it's best to avoid sitting in the high-numbered seats (approx. 220-248) along the sides.
Circle In The Square Theatre Seating Chart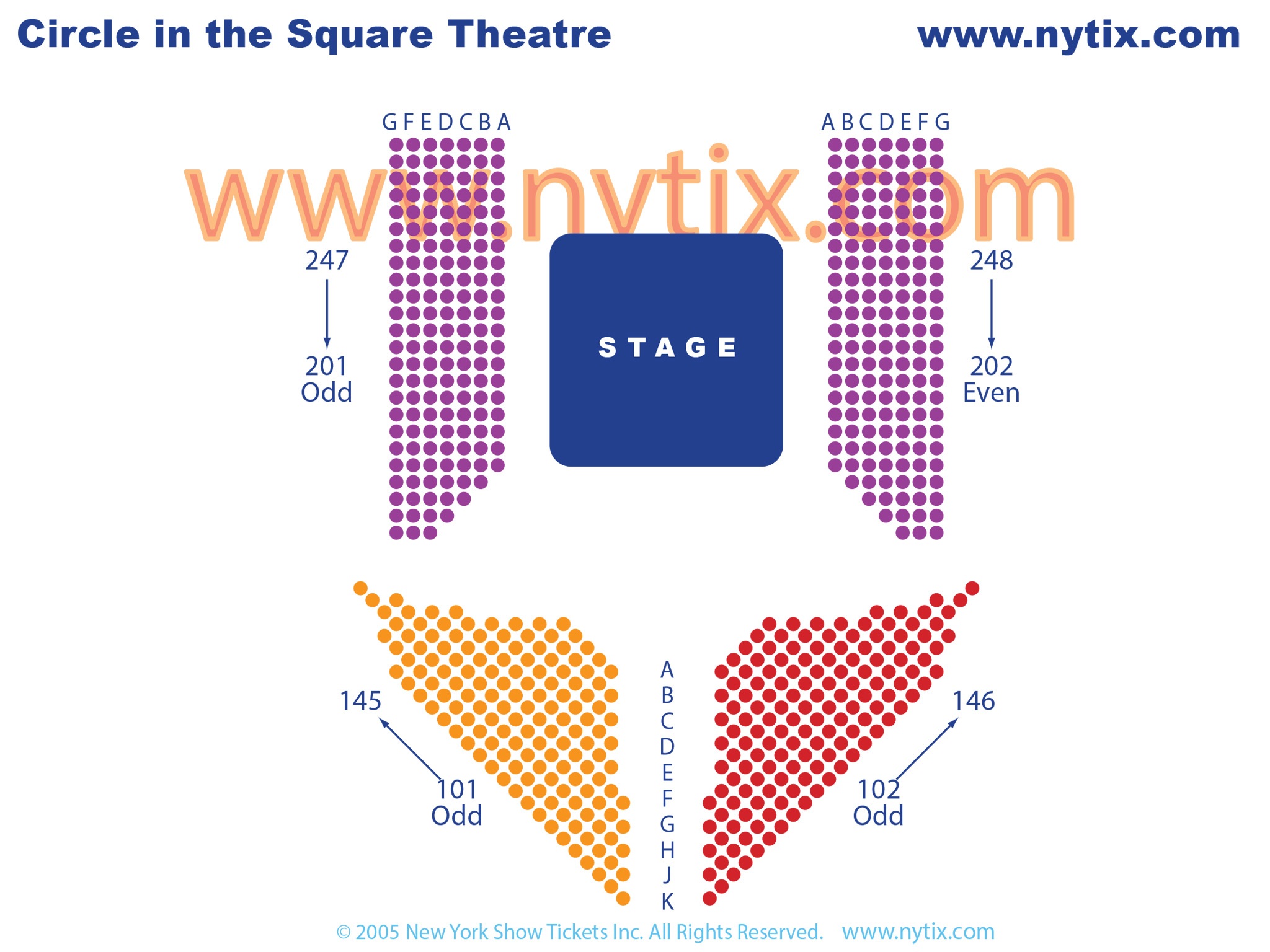 Parking for Circle In The Square Theatre
The closest parking garages for Circle In The Square Theatre are located at:
Quik Park Garage Triple Eight Garage

1633 Broadway
New York, NY 10019
212-333-4988
Icon Parking Systems

307 West 50th Street
New York, NY 10019
212-307-0650
The closest parking is not always the best as it often takes longer to park and retrieve your vehicle as fellow theatre goers have the same idea. A better choice of parking may be the second choice or further away by a couple of Avenues.
Additional Notes
Landlord: Circle in the Square
Official Ticketer: Telecharge
Notes: Just about the closest thing that Broadway has to a "theater in the round."
Elevator: No
Escalator: Yes
Disabled Access Notes:
There is an escalator from the street level to the Orchestra level for use by disabled patrons . To access the elevator please see theatre staff.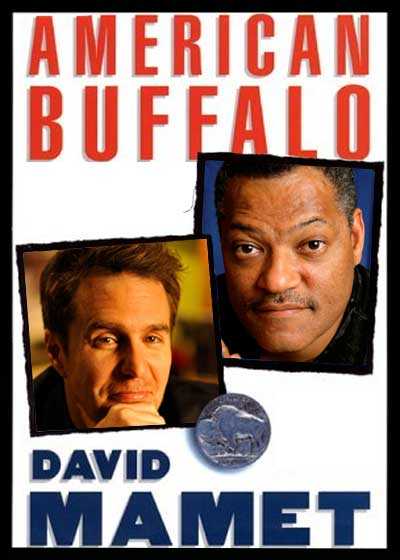 American Buffalo
Previews Begin: July 9, 2021

Opens: July 30, 2021

Show Closes: Open ended
Get Discounted Tickets
Circle In The Square Theatre History
Like its gargantuan neighbor the Gershwin, the Circle in the Square Theatre was also built into the base of the Uris Building, on the former site of the Capitol Theatre. The Circle in the Square was built in 1972 as home to the Circle in the Square Theatre Company, which had previously been located in downtown's Greenwich Village. The lobby and lounge areas of the theater are decorated with numerous photographs capturing the company's distinguished production history, which has featured stars like Colleen Dewhurst, Lillian Gish, George C. Scott, Julie Christie, James Earl Jones, Vanessa Redgrave, Kevin Kline, Joanne Woodward, Rex Harrison, John Malkovich, and many more in both classics and new plays. Associated with the theater, and located in the same space, is the Circle in the Square Theatre School, a renowned program that has been training professional actors for over 40 years.
Circle In The Square Theatre Design
Designed by architect Alan Sayles, the Circle in the Square Theatre is one of the very few Broadway houses to be designed "in the round". You have to enter what looks like a parking garage to get into the modest lobby of the Circle in the Square, but once you've taken the escalator downstairs you are confronted by a spacious lounge area that, like the auditorium itself, is not aesthetically impressive but is at least clean and modern.