Broadway Theatre
1681 Broadway, New York, NY 10019
Broadway Theatre Information, Shows and Tickets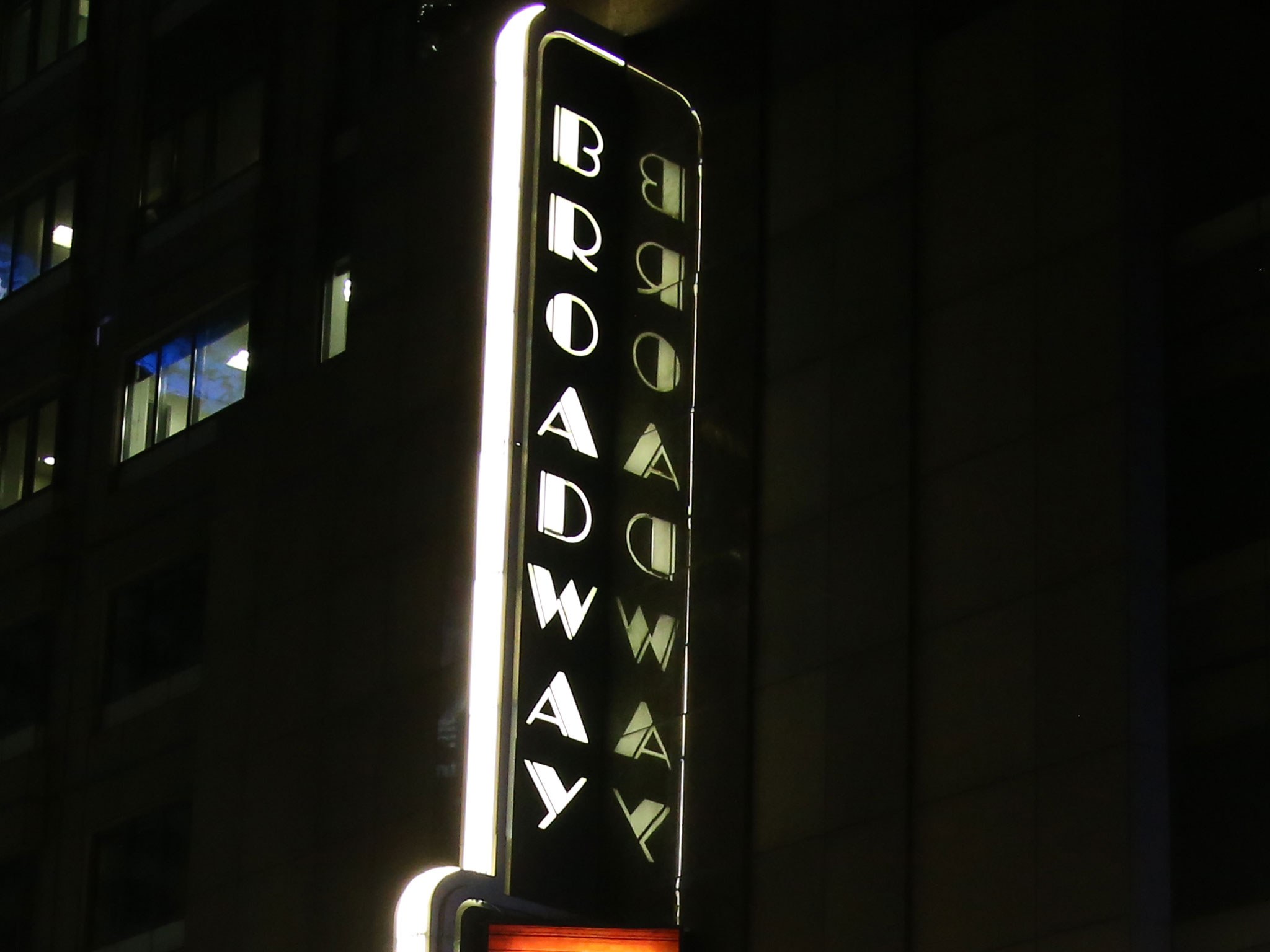 Directions:

By subway, take the C/E or the 1 to 50th Street, or take the N/R to 49th Street.

Entrance:

53rd Street Between Broadway and 8th Avenue

The Broadway Theatre is located on Broadway, at the corner of 53rd Street.

Box Office Hours:

Monday - Saturday:

10am- 8pm

Sunday:

12pm - 6pm
As with most of the larger theaters, it is usually best to try to get seats in the front mezzanine or mid to front orchestra of the Broadway Theatre. Because of the massive size of the theater, seats toward the back of the orchestra or mezzanine can be straining on the eyes. The extreme sides of the Broadway Theatre are also to be avoided, as some action may be obstructed on the sides of the stage.
Broadway Theatre Seating Chart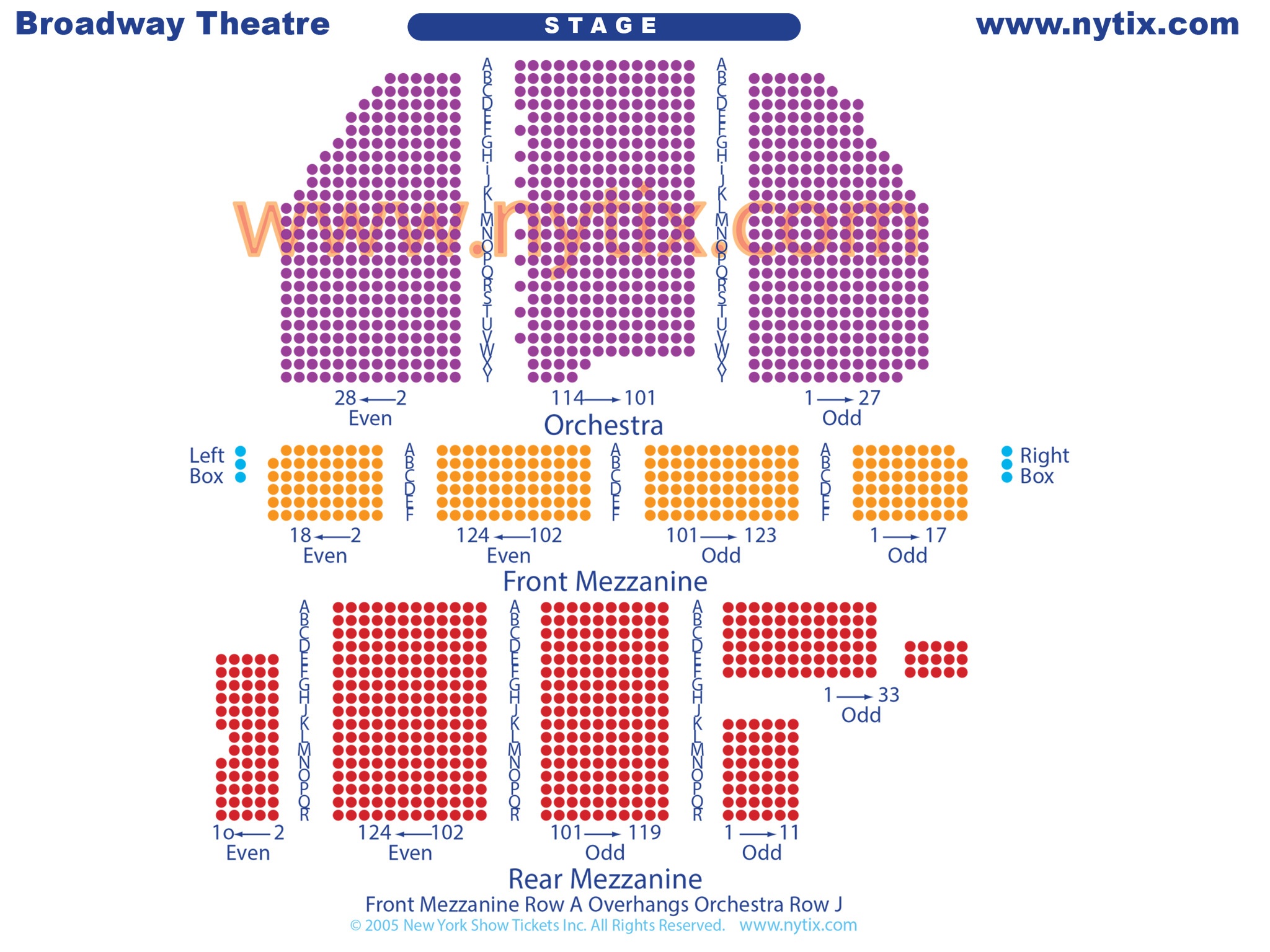 Parking for Broadway Theatre
The closest parking garages for Broadway Theatre are located at:
ICON Matinee 52

215 W 52nd Street
New York, NY 10019
212-247-4372
ICON Circle Parking

209 W 51st Street
New York, NY 10019
212-397-9029
The closest parking is not always the best as it often takes longer to park and retrieve your vehicle as fellow theatre goers have the same idea. A better choice of parking may be the second choice or further away by a couple of Avenues.
Additional Notes
Landlord: Shubert Organization
Official Ticketer: Telecharge
Notes:
Generally used for big musicals.
Elevator: No
Escalator: No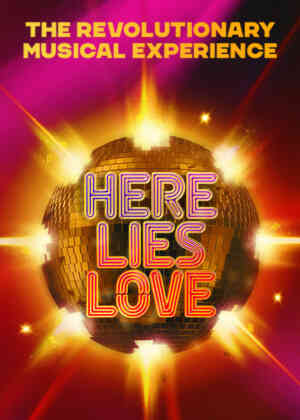 Previews Began: June 17, 2023

Opens: July 20, 2023

Show Closes: Open ended
A new musical experience depicts the rise and fall of former First Lady of the Philippines Imelda Marcos, and her penchant for money, power, jewels and her 1,060 pairs of
…more
Get Tickets
It may have the most theatrical name of all the legit theaters, but the Broadway Theatre was actually created as a movie house. Built in 1924 by a movie theater chain owner, it was originally named B.S. Moss's Colony Theatre. In 1930, Moss decided to convert the theater into a legitimate house, and the Broadway Theatre officially opened with Cole Porter's The New Yorkers. In its early years, the Broadway's stage saw such stars as Milton Berle, Alfred Drake, Zero Mostel, Mae West, Eartha Kitt, Vivien Leigh, and Jose Ferrer, and audiences heard songs by the likes of Irving Berlin, Oscar Hammerstein II, Noel Coward, and even Duke Ellington. During the Golden Age, many of the more notable shows to play at the Broadway Theatre were popular productions that transferred from other theaters, such as South Pacific, Funny Girl, The Music Man, Cabaret, Mame, Fiddler on the Roof, and The Wiz.
The Broadway Theatre was designed in 1924 as a movie house by architect Eugene DeRosa, but was later converted into a live performance theater. With roughly 1,800 seats, it is one of the largest theaters on the Great White Way. It is also one of the few theaters to actually be situated literally on Broadway, and for years it marked the most northern point of the theater district (in 1998, Studio 54 took that position when it opened as a legit Broadway space on 54th Street). The theater typically hosts large-scale productions that fit with the massive size of the space.