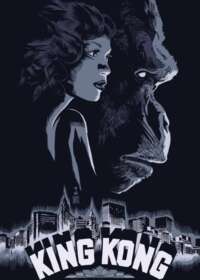 King Kong
Broadway Show Tickets: Show Closed No Longer Available
King Kong on Broadway: Show Is Now Closed
Show Status: Closed

Genre: Musical

King Kong is 2.5 Hours long, including an intermission of 15 Minutes

8 Shows per week

Previews Began: October 5, 2018

Show Opened: November 8, 2018

Show Closed: August 18, 2019
The international phenomenon of the giant prehistoric, island-dwelling ape dubbed Kong has been adapted to a stage musical.
King Kong

on Broadway Background
After a few failed attempts to bring King Kong to Broadway in 2010, 2013, and then in 2014, it was decided that the world premiere would in fact be in Melbourne, Australia, where the show opened on June 15, 2013 to mixed reviews. With the giant ape constructed by the Australian animatronics company Global Creature Technology, King Kong had its logical premiere production in Australia before traversing the ocean to arrive in New York. After significant reworking of the story, but keeping the spectacle of the animatronics 20-foot tall ape, it is now being referred to as a stage show with a score and songs, rather than a traditional musical. The Broadway show is a new way to experience this heart-wrenching story, while being blown away by the animatronics ingenuity of this production.
The original King Kong movie starred Fay Wray, Bruce Cabot, and Robert Armstrong, which has also been adapted to many works including the 2017 film Kong: Skull Island.
King Kong is a timeless treat that has delighted audiences from its original film, through countless remake films and other media. Set in the middle of the depression in New York City, it is the story of a young woman named Ann who is tapped to star as the lead actress in a hit Hollywood director's new movie. She boards his ship to Skull Island, where the taping is to take place, and they encounter a community of island natives, as well as a giant ape. While the crew is terrified, Ann actually forms a personal bond with the giant ape, in a touching pseudo love story about misunderstanding those who are different from us. In the famous scene atop the Empire State Building, Ann climbs to the top to soothe him, but men from airplanes begin to shoot at Kong, until he falls to his death, despite Ann's cries for them to stop hurting this kind creature.
Is
King Kong

Good for Kids?
The show is most appropriate for those aged 8 and above. Children under the age of 4 will not be permitted in the theatre.
Broadway Theatre
1681 Broadway
New York, NY 10019
Entrance:
53rd Street Between Broadway and 8th Avenue
Theatre Information
King Kong Marquee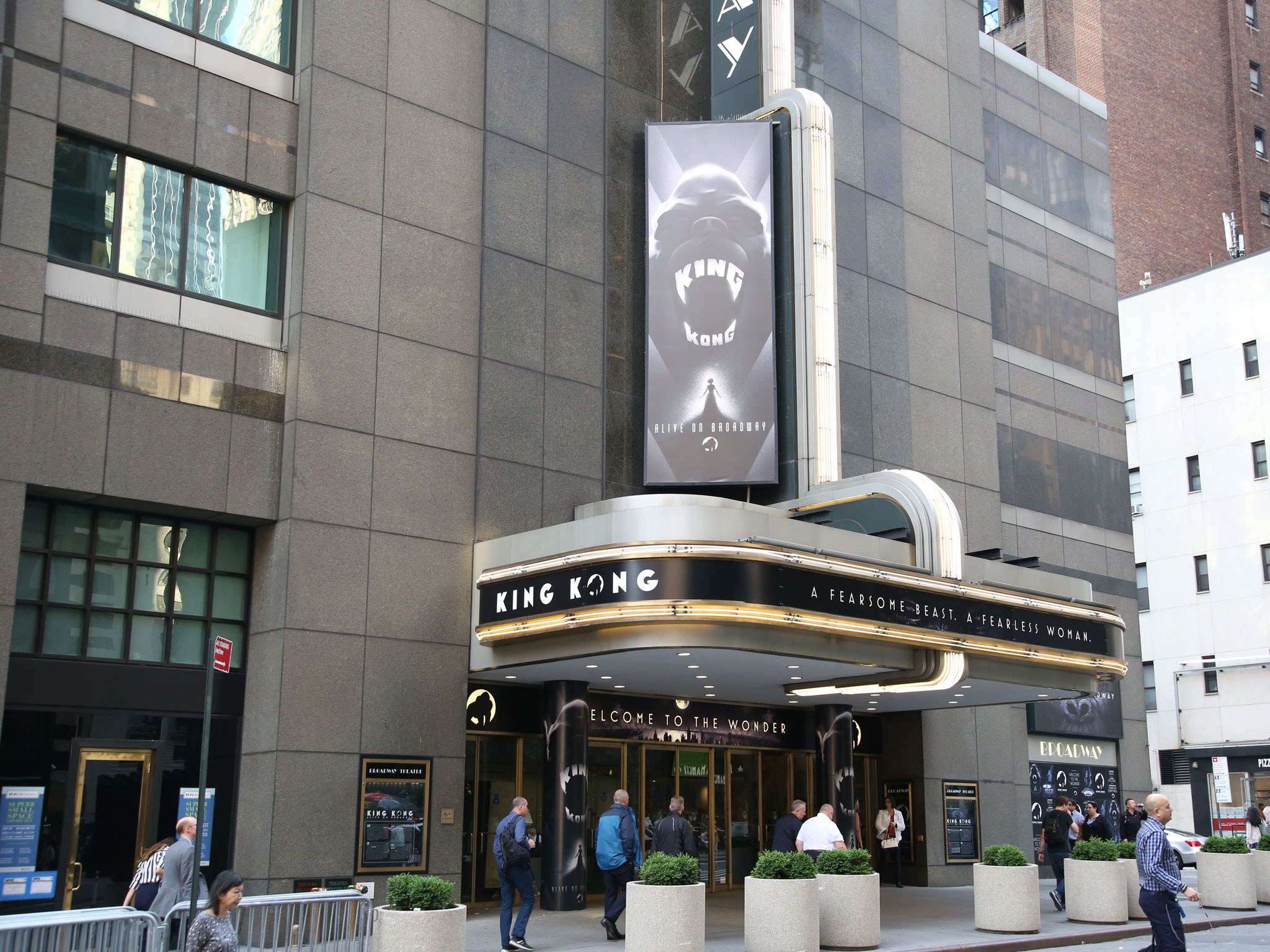 Anna Darrow

Christiani Pitts
Carl Denham

Eric William Morris
Scenic Design

Peter England
Costume Design

Roger Kirk
Lighting Design

Peter Mumford
Sound Design

Peter Hylenski
Musical Supervision

David Caddick
General Manager

Foresight Theatrical LLC
Casting Director

Tara Rubin Casting
Advertising Representative

SPOTCo
Press Agent

Boneau Bryan-Brown