Broadway In Memoriam 2019
Broadway In Memoriam: Broadway Highlights And Lowlights in 2019 - Broadway Professionals That Passed Away During The 2019 Broadway Production Year
---
Broadway Highlights From 2019
The 2019 Broadway show year has been a momentous one. This year's highlights included; Hadestown which opened at the Walter Kerr Theatre and won eight Tony Awards leaving their competition in the dust, TSX Broadway broke ground on the reconstruction of Broadway's Palace theatre which will make it Broadway's largest performance theatre.
Lin Manuel Miranda opened his new show on Broadway Freestyle Love Supreme, to give back to his old improv buddies. The Belasco Theater made an unprecedented deal with the at-home movie streaming service, Netflix, to show 'The Irishman'.
While this year on Broadway had many new beginnings, it has also had its fair share of endings and many Broadway professionals passed away in 2019. These people have changed the Broadway scene forever and will be remembered for their work in developing the medium.
Broadway Professionals Who Passed Away In 2019
Below is a list of the Broadway alumni who have passed away within the 2019 calendar year. The list includes; their names, a brief biography, notable productions they were part of as well as their birth and death dates.

*Not every Broadway professional who passed away this year is listed below, just the most notable ones who have greatly contributed to the Broadway industry with their entire careers.

Laurel Griggs
Jerry Herman
Andrew Zerman
Carol Channing
Eric LaJuan Summers
Harold Prince

Laurel Griggs
Born: June 28, 2006
Died: November 5, 2019
Age: 13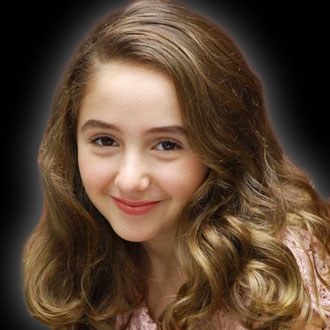 Laurel Griggs is unfortunately the youngest Broadway professional who passed away in 2019, she was just 13 years old. It is reported that she died from a massive asthma attack in a NYC apartment that she shared with her parents. Even though Griggs was very young, she still had years of Broadway experience already under her belt.
Griggs was the longest running performer acting as Ivanka in the Tony Award winning Broadway musical, ONCE, where she performed for 17 months. Griggs also performed on the Broadway production of Cat on a Hot Tin Roof in 2013, where she worked alongside the famous American actress, Scarlett Johansson.
With Griggs being so young while she was performing in Broadway shows, she legally still had to attend elementary school as a full-time student, which was quite an impressive feat for her to juggle.

Jerry Herman
Born: July 10, 1931
Died: December 26, 2019
Age: 88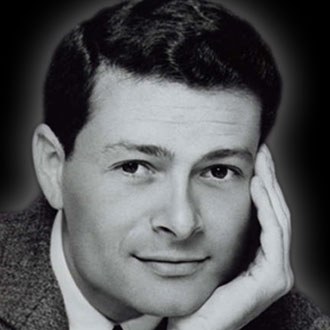 Gerald Sheldon Herman was the two time Tony and Grammy Award winning composer who wrote the musical scores for Broadway hit productions like, Mame, Hello, Dolly! and La Cage aux Folles. Herman's Tony Awards were awarded between 1964 and 1984 and are for 'Best Original Score' and 'Best Composer/Lyricist'.

His Grammy Awards are for 'Best Score From A Show Album' and 'Song of the Year'. Herman also received the honorary Tony Award for a 'Lifetime Achievement in the Theatre' in 2009. This award is a non-competitive award given out annually at the Tony Award show ceremony to those who have committed a considerable portion of their lives to the show business industry.
Herman worked his whole life writing songs for musicals, he has written songs for 12 different Broadway shows as well as numerous Off-Broadway productions, Hollywood movies and Television shows.

Andrew Zerman
Born: May 6, 1956
Died: January 7, 2019
Age: 62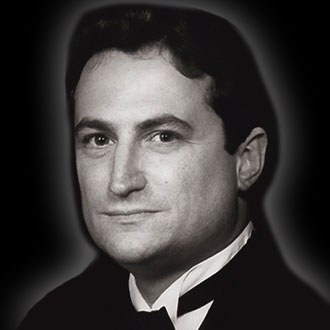 Andrew Zerman was the original casting director and co-stage director for some of the most recognizable Broadway show debuts, including; The Phantom of the Opera, Les Misérables and Cats. Zerman has worked with many Broadway greats and his artistic vision changed the Broadway scene forever, the Broadway community owes him a great deal because of this.
Additional to his casting director work, Zerman contributed to the next generation of Broadway talent by coaching young musical theatre lovers and Broadway bound hopefuls.

Carol Channing
Born: January 31, 1921
Died: January 15, 2019
Age: 97
Carol Elaine Channing was a Broadway veteran who performed in many lead roles in many famous Broadway shows. Channing has won four Tony awards and three different 'Lifetime Achievement in Theatre' Awards from the 'Drama Critics Circle' and other various theatre committees.
Her resume is quite extensive as she has lead in shows like; Let's Face It!, The Vamp and Hello, Dolly!. Channing grew up in Seattle, Washington and moved to Los Angeles to become a model when she was just 19. She practiced the Christian Science religion which she has passed on to the rest of her family and her son, who is a Pulitzer prize winning writer. Channing was also the first ever celebrity to perform at a Super Bowl halftime show (Super Bowl IV, 1970).

Eric LaJuan Summers
Born: May 07, 1982
Died: April 9, 2019
Age: 36
Eric LaJuan Summers was born in St. Louis, Missouri and began singing with his church's youth chorus on Sundays. He may not have the same lengthy career history as the other deceased Broadway stars, but Summers had uplifting Broadway energy and dazzling charm on the stage. Summers made his Broadway debut in the show Motown in 2013 and won an Astaire Award for his solo dance performance in the show.
Summers was also the understudy for Lola in the Broadway show Kinky Boots before his untimely death. When Kinky Boots closed in early April 2019, the show's costumes were donated to the Smithsonian Institute. The show's producers requested that Summers' name be engraved next to the Tony Award winner, Billy Porter's, as someone who also wore the famous red knee-high 'kinky' boots.

Harold Prince
Born: January 30, 1928
Died: July 31, 2019
Age: 91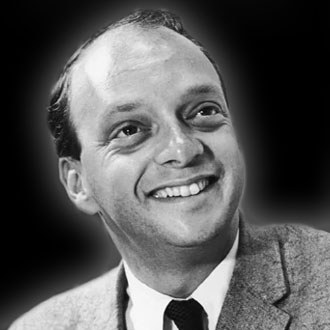 Harold Smith Prince was the musical producer behind some of the most successful shows ever to grace the Broadway stage. Prince grew up in Manhattan with his adopted step father, Milton A. Prince, and went to the University of Pennsylvania where he graduated nearly two years early, at just 19 years old.
A member of MENSA and a certified genius, Prince was bored with his fathers chosen career path in the financial industry and blazed his own trail with musical theatre. During Prince's lifetime, he became the most decorated Broadway professional in history and has been awarded 21 Tony Awards, including a 'Lifetime Achievement in the Theatre' Award which was presented to him in 2006.
Over 100 Different Theatrical Productions
He has been a producer for over 100 different theatre productions, with his most prominent Broadway productions being; Damn Yankees, the original Broadway production of West Side Story, Company, Fiddler on the Roof, Sweeney Todd, Evita and The Phantom of the Opera. After his death, the British musical theatre composer, Andrew Lloyd Webber, said: "There isn't anybody working on musical theater on either side of the Atlantic who doesn't owe an enormous debt of gratitude to this extraordinary man".