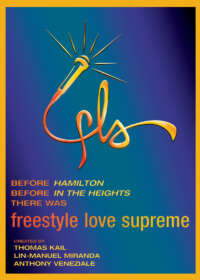 Freestyle Love Supreme
Discount Tickets and Show Information
Freestyle Love Supreme

Summary
Show Status: Currently playing at the Booth Theatre

Genre: Musical

Freestyle Love Supreme is 1 Hour and 20 Minutes long

8 Shows per week

Previews Began: September 13, 2019

Show Opened: October 2, 2019

Show Closes: January 17, 2022
Limited run, improvised, interactive Freestyle Rap and Hip-Hop show from the world renowned creator of Hamilton, Lin-Manuel Miranda.
Freestyle Love Supreme

on Broadway Background
Based off the show Freestyle which first debuted on various New York City stages in 2003, Freestyle Love Supreme is a 16-week, limited-run show and is a reincarnation of one of Lin-Manuel Miranda's earliest projects, made its Broadway debut in 2019. Miranda is putting on the show along with six of his college educated friends, as a way of giving back to his original crew. This particular version of the show originally opened in February, 2019 at the "Greenwich House" in New York City and the cast remains the same and includes Andrew Bancroft (Jelly Donut), Arthur Lewis (Arthur The Geniuses), Bill Sherman (King Sherman), Chris Sullivan (Shockwave), Anthony Veneziale (Two-Touch), and Utkarsh Ambudkar (UTK).
Lin-Manuel Miranda is the Producer
For this version of the show on Broadway, Lin-Manuel Miranda is producing this production and he will also appear for some scheduled appearances as well as coming in to perform for the show on and off, as he pleases. Miranda is now a Tony, Grammy, Emmy, and Pulitzer Prize Award Winner for his writing, and acting from his second Broadway show, Hamilton. It is not clear how this show could get nominated for a Tony Award because the show is different every night in both content, delivery and staging. Its formula feels very much like a stage version of Nick Cannon's Wild n' Out, the top show on MTV2.
Show Timeline:
Show opened: 09/13/2019
Show closed just before COVID-19: 01/12/2020
Reopening date: 10/07/2021
Closing date: 01/17/2022
What's
Freestyle Love Supreme

Like?
Freestyle Love Supreme, is a completely improvised musical Rap and Hip-Hop show that plays on the energy and creativity of participating audience members. Just like any other improv show, the rhyming and quick witted cast calls on the audience for single word and multiple syllable phrase suggestions. They also play other classic improv games to make the show fresh and different each night. The twist with this production, is that the on-stage six man group is rapping the entire time, which gives the show a very modern feel and makes this group different from all other improv performance groups. The show is improvised and the set on stage is thrown together mere hours before the performance.
The Show Format:
The show starts with the cast who "binds" the audience into a word-of-mouth contract which tells the audience to listen closely to what the crew will be saying. In return, the onstage crew will be listening back to the audience, because the crew wants to hear the noises coming from the crowd so they can incorporate it into their freestyle raps right before your eyes. This gives the show an impromptu, intimate, schoolyard Rap battle feeling, unlike any other Broadway musical or star-studded performance where the audience is usually asked to be completely silent throughout the show. They also deliberately do not ask the audience to silence their cell phones before the show hoping they will be able to use something like a ringtone as a neat beat for one of their hip raps.
Is
Freestyle Love Supreme

Good for Kids?
This show may contain swear words and sexual content due to the unscripted nature of this type of performance. Freestyle Love Supreme is not suitable for children under the age of 18 without a parent or guardian.
Booth Theatre
222 West 45th Street
New York, NY 10019
Entrance:
45th Street, between 7th and 8th Ave
Theatre Information
Freestyle Love Supreme Marquee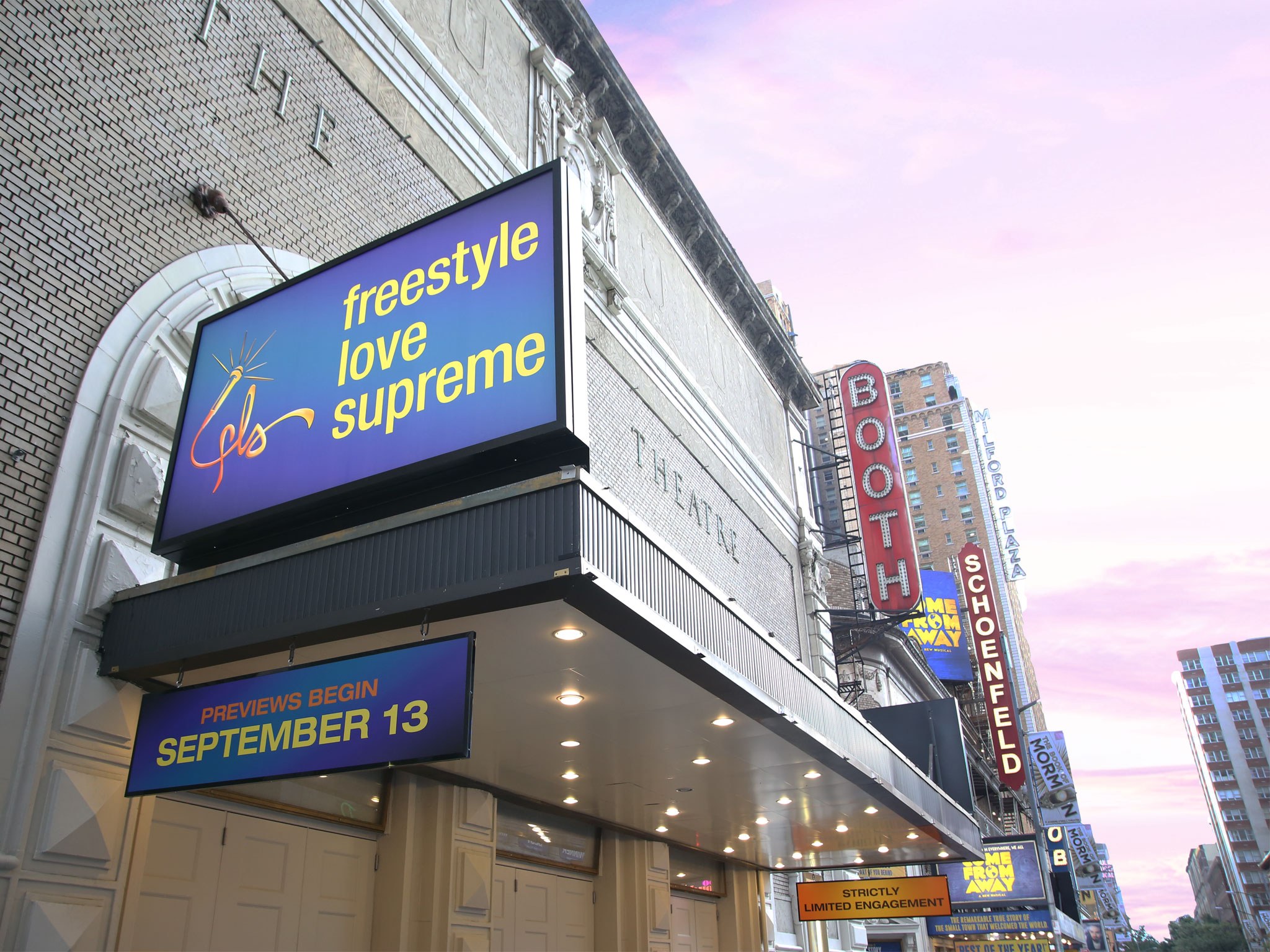 Creator

Lin-Manuel Miranda
Creator

Anthony Veneziale