'American Utopia' Closes & Plans to Return to Broadway in Fall 2020
After Record Breaking Sales During 17 Weeks Of Performances, David Byrne And His Show, American Utopia, Plan Its Return Back To Broadway At Hudson Theatre In The Fall Of 2020
---
American Utopia Asked To Return to Broadway

David Byrne's American Utopia has produced the best numbers that its host, the Hudson Theatre, has ever seen. Because of this, the theatre's landlord, the Ambassador Theatre Group, has called the production back to perform again in the fall and David Byrne is on board. Asking a show to come back to Broadway so soon after its closing is a rare move for any theatrical group, but it is exceptionally special for it to be a show that was originally planned to only be a limited-time engagement jukebox musical.

The show was not originally expected to do all that well on Broadway, but the show has seen immense popularity with momentum that increased week after week. After American Utopia initially arrived on Broadway on October 4th 2019 for previews, it only took until mid December (I.E.10 weeks) for investors to recoup their entire $4 million investment. The show is a jukebox musical headlined by David Byrne, that features hit songs from the Talking Heads' lead singer.

Hudson Theatre Hosts American Utopia Again Starting in September of 2020

His Broadway concert production saw a wildly successful increase in sales at over 15% week after week. Not even Broadway's biggest show, Hamilton, has seen ticket sales increases in quite the same way that American Utopia has experienced. American Utopia will come back to the Hudson theatre on September 18th, 2020 and will run through the holidays until January 17th, 2021.
Why American Utopia Was Asked to Come Back
Jukebox musicals are guaranteed seat fillers while Broadway theatres look for their next hit show and these types of shows are typically overlooked by established Broadway critics, but are still popular with the masses despite thin plots and overzealous music use. American Utopia initially appeared to be no exception to this standard, so the show went under critics' noses during its first few weeks on Broadway.

The show continued to go unnoticed by the media after the show's red-carpet opening week where sales jumped a jaw dropping 47.3%. Many analysts initially speculated that the success was a fluke and would not happen again. It was not until the production's third week after opening, with sales consistently being over the projections, did the theatre Landlord, critics and analysts realize that there could be an extremely large market for this concert production series with Byrne headlining the show.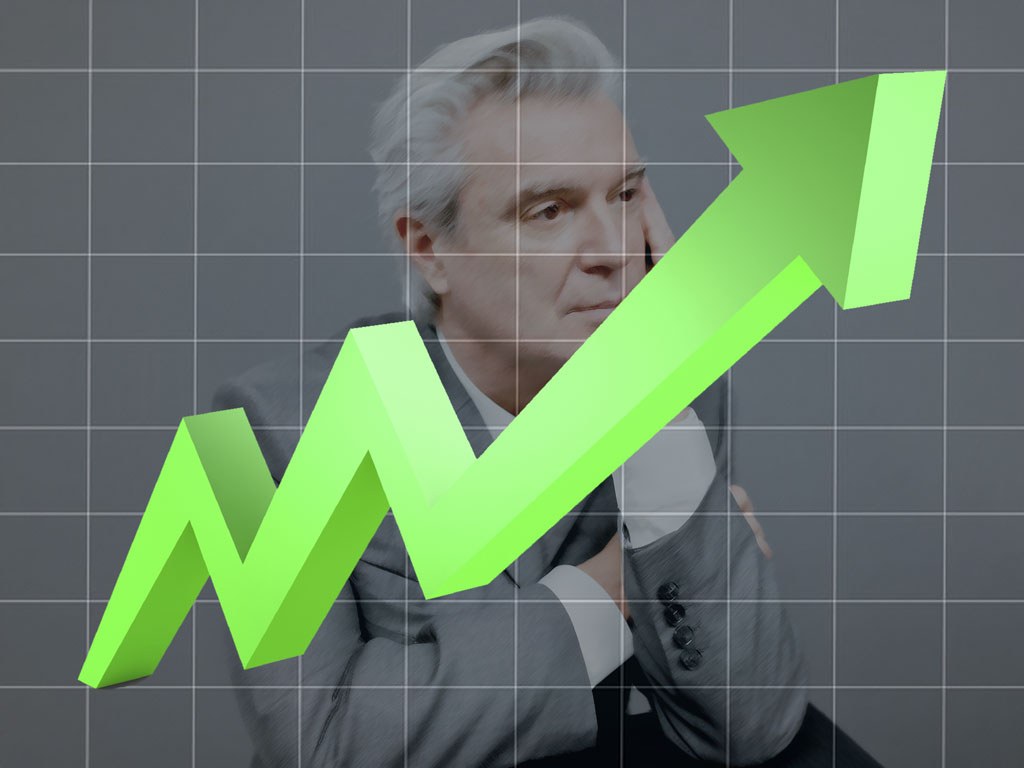 The Shows Unprecedented Sales Statistics
Week after week American Utopia saw sizable sales increases, starting from $910,605 in its opening week to climb over 35% to an eye popping $1,431,543 in its closing week. Inside the Hudson Theatre there are 970 seats and the musical had a total of 114,302 people who went to see the show during its 106 performances, meaning that the show was sold out for every performance. American Utopia's average ticket price increased nearly 50 percent during the performances from $158 per ticket at the beginning, to slightly over $212 per ticket at the end. This price increase was a key factor in the shows unprecedented success at the Hudson theatre.

The show was projected to gross between $700,000 and $850,000 per week, with total gross ticket sales being in the $14.5 million, or slightly below range. The actual total gross ticket sales for the show ended up being $20,258,314.27 with a weekly average of $1,066,227 in gross ticket sales, this is over the projected sales by a record breaking, $315,000 or 40%.

Ambassador Theatre Group Knows Success When They See It

The show has been the Hudson theatre's highest grossing show week over week since it reopened in 2017 . The last ticket sales record holder was Sunday in the Park With George with $1,278,395 in one weeks gross ticket sales in April 2017. It was obvious to the Ambassador Theatre Group once they saw the success of the show that they did not want the production to come to an end so soon but, with another show coming in their hands were tied.

The comedy play Plaza Suite is scheduled to open in-previews on March 13th, 2020 at the Hudson. The Ambassador Theatre Group asked David Bryne and the rest of the American Utopia ensemble to take a break so they can be ready to come back and hit the ground running come mid September 2020.
American Utopia Movie Plans
The award winning american movie director, Spike Lee, was recruited to direct a movie version of this musical that will be produced by the multimedia companies, Participant, River Road Entertainment and Warner Music Group. The movie will be released into movie theatres at the same time as the Broadway return in late 2020.