Lunt Fontanne Theatre
205 West 46th Street, New York, NY 10019
Lunt Fontanne Theatre Information, Shows and Tickets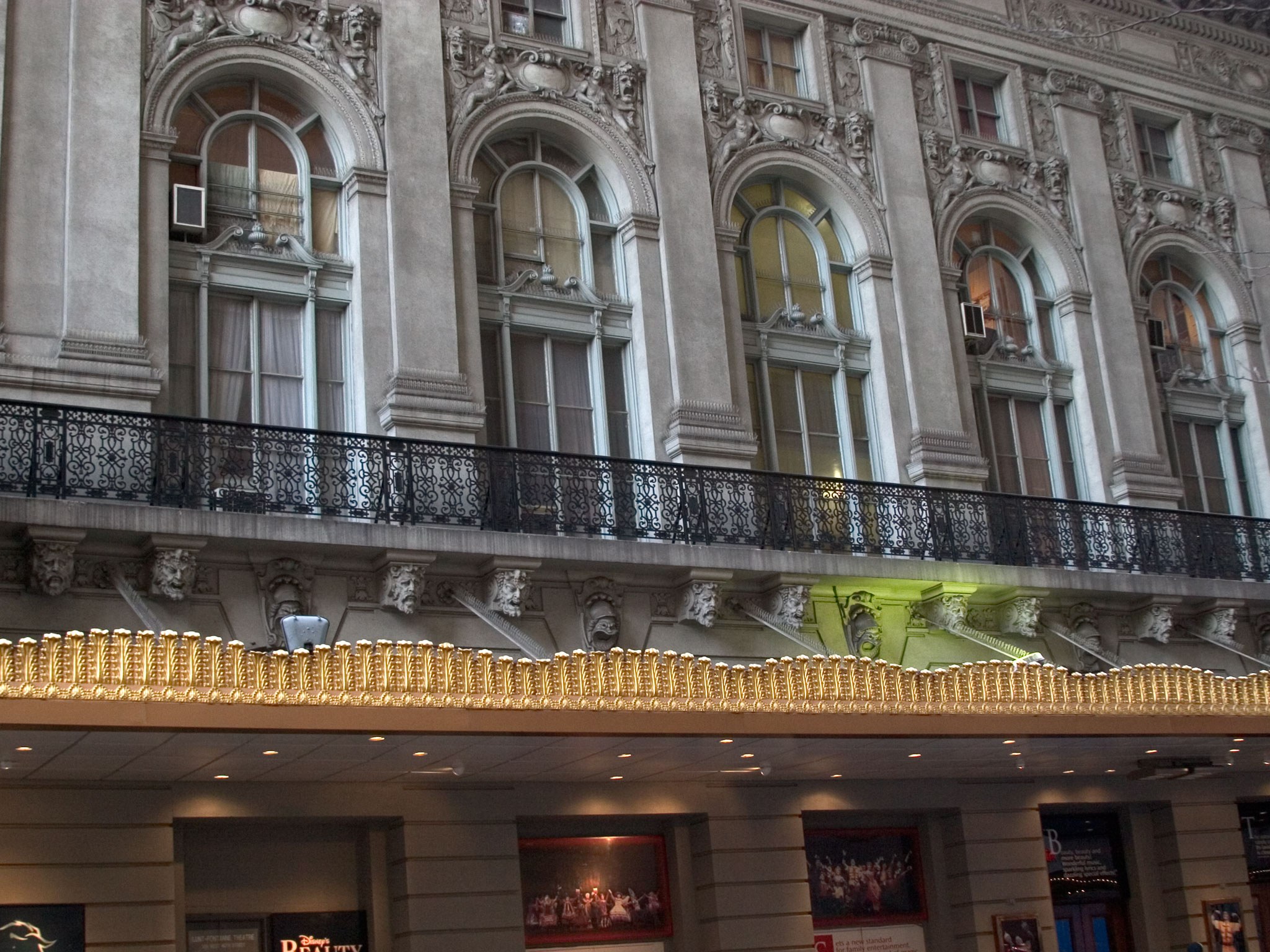 Directions:

Take the 1/2/3 subway train to 42nd Street. Walk north on Broadway to 46th Street, then west to the Lunt-Fontanne Theatre. Or you can take the A/C/E to 42nd Street, walk north on 8th Avenue to 46th Street, then east to the Lunt-Fontanne.

Entrance:

46th Street, between 8th and Broadway

The Lunt-Fontanne Theatre is located on the north side of 46th Street, just west of Broadway between Broadway and 8th Avenue.

Box Office Hours:

Monday - Tuesday:

10am - 8pm

Wednesday - Saturday:

10am - 8:30pm

Sunday:

Closed
The Lunt-Fontanne Theatre has 1,509 seats and is known for its good sightlines.
Lunt Fontanne Theatre Seating Chart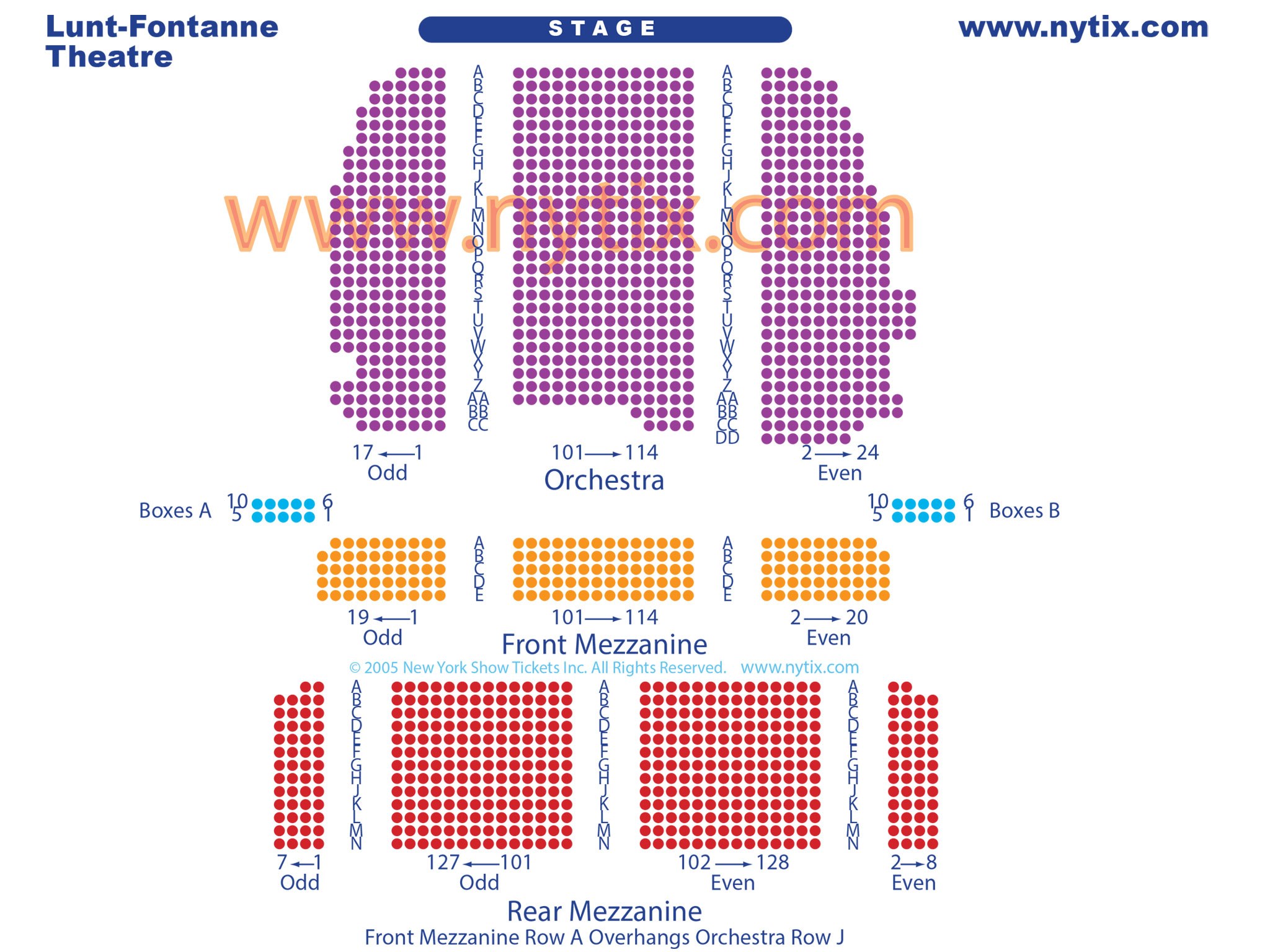 Parking for Lunt Fontanne Theatre
The closest parking garages for Lunt Fontanne Theatre are located at:
ICON Astor Parking

224 W 45th Street
New York, NY 10019
212-869-3543
ICON Zenith Parking

790-806 8th Avenue
New York, NY 10019
212-581-8590
The closest parking is not always the best as it often takes longer to park and retrieve your vehicle as fellow theatre goers have the same idea. A better choice of parking may be the second choice or further away by a couple of Avenues.
Additional Notes
The restrooms at the Lunt-Fontanne Theatre are located on the basement and mezzanine levels. No handicap accessible facilities available. The concessions are on the main level and mezzanine.
Landlord: Nederlander Organization
Official Ticketer: Ticketmaster
Notes:
Named after famed theatrical couple, Alfred Lunt and Lynn Fontanne.
Elevator: No
Escalator: No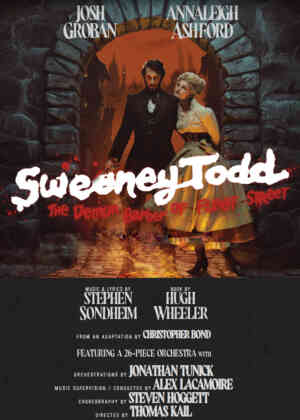 Previews Began: February 26, 2023

Opens: March 26, 2023

Show Closes: Open ended
Classic Stephen Sondheim musical thriller chronicling a mysterious barber's murderous rampage after a corrupt judge destroys his family which Sweeney Todd intends to avenge.
…more
Get Tickets
Lunt Fontanne Theatre History
The Lunt-Fontanne Theatre originally opened as the Globe Theatre in 1910. It was built by producer Charles Dillingham and designed by famed architects John Merven Carrère and Thomas Hastings. It was named for Shakespeare's legendary theater in London, though it has been used mainly for modern musicals. When Dillingham lost his money in the 1929 stock market crash, the Globe was sold and, in 1932, turned into a movie theater by the Brandt chain.
City Playhouse Inc. bought the house in 1957 and dubbed it the Lunt-Fontanne Theatre, named for America's most famous husband/wife acting couple, Alfred Lunt & Lynn Fontanne. Until their retirement from the stage in the 1960, the Lunts appeared in over 40 plays, becoming a theatrical institution unto themselves. The Nederlander Organization purchased "their" theater in 1973 and still owns it today.
Lunt Fontanne Theatre Design
When the Lunt-Fontanne Theatre opened, it was the called one of Broadway's most beautiful and elegant theaters. The original Globe Theatre's entrance on Broadway was built into an old brownstone house. When the firm of Roche & Roche remodeled in 1957, they closed the Broadway entrance. The 46th Street entrance has five bay windows topped by cornices. The Globe's original auditorium was done in Italian Renaissance décor. The most dramatic feature was a coved ceiling, painted to resemble the sky which could be opened when the weather permitted. Upon remodeling the Lunt-Fontanne Theatre, very little was left of the Globe. An elegant lounge was added and its walls were decorated with mirrors and murals of European opera houses.