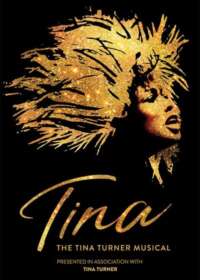 Tina: The Tina Turner Musical
Broadway Show Tickets: Show Closed No Longer Available
Tina: The Tina Turner Musical on Broadway: Show Is Now Closed
Tina: The Tina Turner Musical

Summary
Show Status: Closed

Genre: Musical

Tina: The Tina Turner Musical is 2 hours and 40 minutes long, including an intermission of 15 minutes

8 Shows per week

Previews Began: October 12, 2019

Show Opened: November 7, 2019

Show Closed: August 14, 2022
Jukebox musical about the singer Tina Turner, her rise to stardom while facing the odds of age, gender, race and a malevolent husband filled with violence and rage
Tina: The Tina Turner Musical

on Broadway Background
This Broadway musical is based on the 1993 Tina Turner movie biopic What's Love Got to Do With It? and the 1996 bestselling memoir I, Tina
In the early days, Tina Turner's life was all about her husband Ike Turner. His stardom, manipulation and his malevolent violence towards the naïve and victimized Tina Turner, who was known at the time as Anna Mae Bullock.
This Broadway jukebox musical attempts to steer the narrative back to Tina Turner's story, instead of it being all about her first husband and manager of 16 years that had such a great impact on her life.
Three Part Split of Tina Turners Life Story
The Tina Broadway show is a celebration of her success in her struggle to make it in a white-man controlled record industry that was often harsh to a single black woman, despite her undeniable singing talent.
The show attempts to condense Turner's life into three way split. The first being the "compendium of school of hard knock stories". Her second is some broad life brushstrokes and then the show finishes off with some pivotal turning points that would even make Malcolm Gladwell proud.
What's
Tina: The Tina Turner Musical

Like?
This jukebox musical is billed as the "untold story" of Tina Turner, but its really nothing new for anyone who has already read the Tina Turner biography or seen the biopic.
Over the years fans have seen many versions of this so called "untold story " but this version attempts to focus on Turner's triumphs rather than the lower parts of her life. This celebration of the Turner's life comes with the blessings of Tina Turner and the show boasts a whirlwind performance by Adrienne Warren.
Please Do Not Sing Along at This Show
This show contains 23 of Tina Turners most popular and catchy songs, many of which have long-plagued ear-worms. The show producers make an announcement at the very start of the show that they would prefer that the audience members do not sing along to the tunes. Apparently, it annoys other audience members immensely.
This is a Broadway show and not a concert, although many a NYC visitor is understandably confused.
The Tina Turner Story
The show tells the inspiring story about an African American woman (Turner) who was able to overcome great adversity to reach the height of her singing profession.
The lead actors performance as Tina is billed as extraordinary as she takes on the character of Tina Turner and appears to "become" her through an immersive acting technique. Her singing pulls in the audience and takes then through Turner's journey from Nutbush, Tennessee to the world stage and on to super stardom.

Is
Tina: The Tina Turner Musical

Good for Kids?
Recommended for children ages 12 and older as the show contains some nudity, drugs, alcoholism and sexual violence
Lunt Fontanne Theatre
205 West 46th Street
New York, NY 10019
Entrance:
46th Street, between 8th and Broadway
Theatre Information
Tina: The Tina Turner Musical Marquee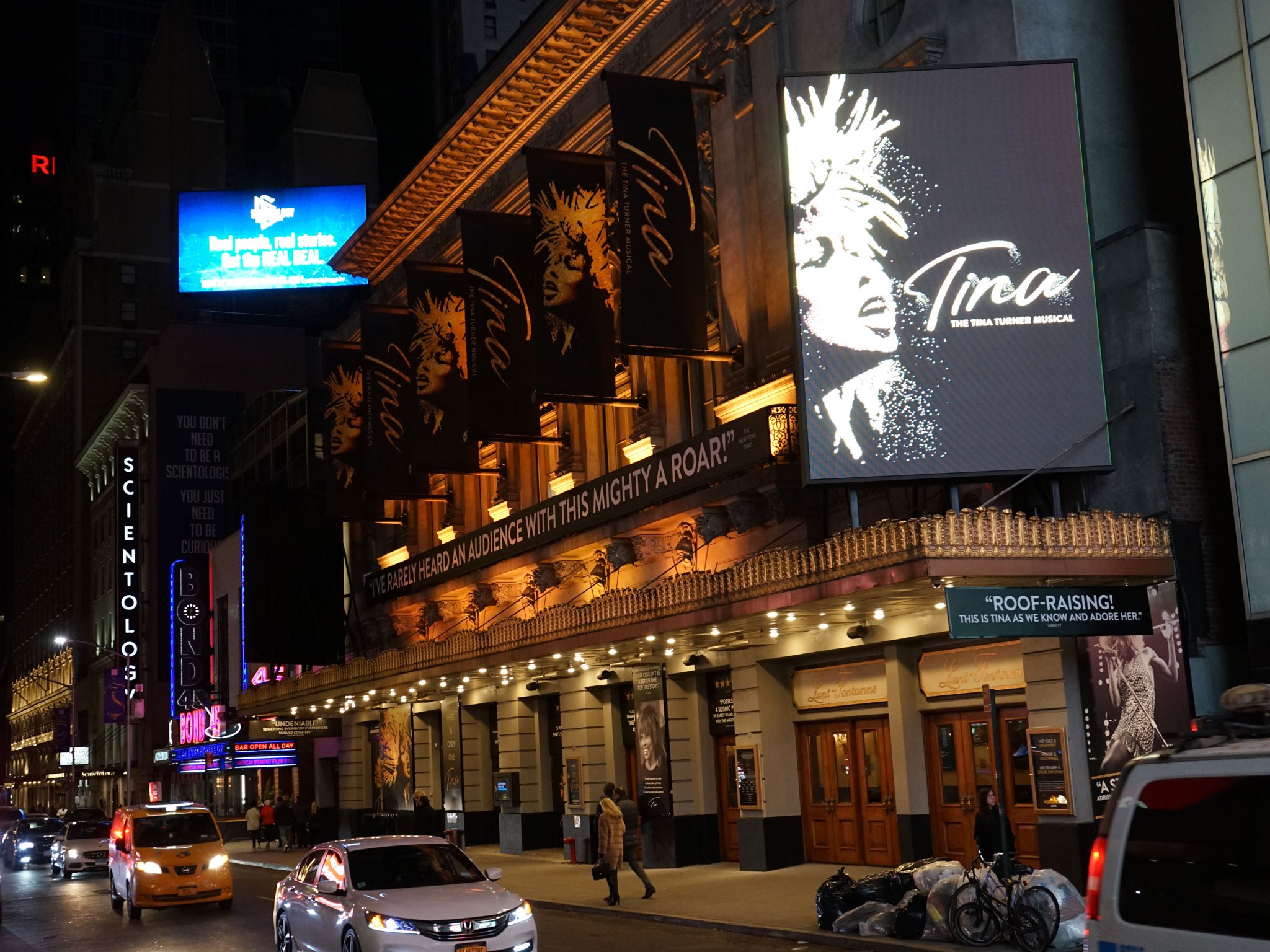 Tina Turner

Nkeki Obi-Melekwe
Tina Turner (at some perfs)

Kayla Davion
Ike Turner

Nick Rashad Burroughs
Zelma

Natasha Yvette Williams
Gran Georgeanna

Myra Lucretia Taylor
Phil Spector

Steven Booth
Raymond Kin

Gerald Caesar
Roger Davies

Charlie Franklin
Richard Bullock

David Jennings
Tina Turner

Adrienne Warren
Ike Turner

Daniel J. Watts
Nederlander Presentations Inc
General Manager

Bespoke Theatricals LLC
Company Manager

Eduardo Castro
Production Manager

Juniper Street Productions
Casting Director

Patrick Goodwin
Advertising Representative

AKA NYC
Production Stage Manager

Kristen Harris
Choreographer

Anthony Van Laast
Additional Music

Nicholas Skilbeck
Settings & Costumes

Mark Thompson
Musical Supervision & Arrangements

Nicholas Skilbeck
Orchestrations

Ethan Popp