"M. Butterfly" Begins at the Cort Theatre
Julie Taymor's Revival Of David Henry Hwang's Play M. Butterfly Has Begun Previews At The Cort Theatre, Starring Clive Owen And Jin Ha.
---
Julie Taymor Directs Broadway Revival Starring Clive Owen And Jin Ha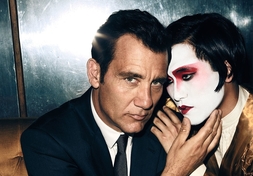 On October 7, 2017, M. Butterfly began previews at the Cort Theatre, ahead of its opening night scheduled for October 26, 2017. Originally produced on Broadway in 1988, M. Butterfly is a beautifully crafted play that is loosely based on a true story, in which a French diplomat stationed in China falls in love with a beautiful opera singer.
After 20 years of their relationship, it is revealed that the opera singer is a man, and also a spy. The play is recounted as a series of memories from the diplomat, Rene Gallimard, looking back over the course of the events that led him to be imprisoned for treason.
Owen's Successful Career
In this production, the role of Rene Gallimard is played by Clive Owen, the beloved actor of stage and screen whose previous Broadway credit was Old Times in 2015. Owen's many screen credits include Closer, for which he earned a 2004 Academy Award nomination for Best Supporting Actor, as well as Sin City, Inside Man, Children of Men, and Hemingway & Gelhorn.
The role of his mistress, Song Liling, is played by Jin Ha, making his Broadway debut. Ha, who is best known for his recent appearance in the Chicago production of Hamilton, recently completed the MFA program at NYU Tisch School of the Arts. The director of this revival is Julie Taymor, the famous director of such works as The Lion King, Spiderman: Turn Off the Dark, and The Green Bird.
The Eighth Broadway Production For David Henry Hwang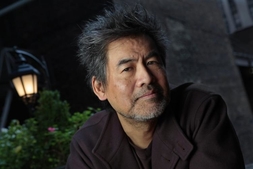 David Henry Hwang is one of the great contemporary American playwrights. This revival of M. Butterfly marks his eighth time receiving a production of one of his works on Broadway, in addition to countless Off-Broadway, regional, and international productions.
His Broadway debut was in 1988 with the original production of M. Butterfly. In 1993, there was a brief run of a musical called Face Value for which he wrote the book, music, and lyrics. In 1998, his play Golden Child was produced, and from 2000 to 2004 ran the highly successful musical Aida, for which he wrote the book.
Hwang Is Tony Award Winner
He also wrote the book to the musical Flower Drum Song, which premiered on Broadway in 2002, as well as Tarzan, which debuted on Broadway in 2006. Most recently, a new play of his called Chinglish ran from October 2011 to January 2012. Hwang won the Tony Award for Best Play for M. Butterfly in 1988, making him the first Asian-American to win the honor.
His second Tony nomination came with Golden Child in 1997, following his winning the Obie Award for the Off-Broadway production of that play. His third Tony nomination came with Flower Drum Song, which has often been cited as the first musical with an all Asian-American cast, although that did not occur until that musical's revival in 2002.
A Promising Start At The Box Office
With its integration of musical elements from the operatic storyline, the theatrical drag elements of Song Liling's transformation, and the starry attraction of Clive Owen in the lead role, M. Butterfly may be the rare straight play to stir up a healthy buzz in its early performances.
In addition, Julie Taymor's interpretation will surely take this production to a level beyond its original conception, as she is well-known for her extravagant design and staging, exemplified in such works as The Lion King and Spiderman: Turn Off the Dark. In its first partial week of just two previews, the week ending October 8, 2017, M. Butterfly brought in a weekly gross of $199,627, which represents 82.3% of its gross potential.
Opening Night Just Ahead
With a top ticket price of $225, the average paid admission was $98.78, and the audience was filled up to 95.6% of capacity. There is still significant time to build buzz before the show's opening night, and the closing date has not yet been announced.
Discount Broadway Tickets
---
---