Vanessa Redgrave, Alan Alda Participate in Free Shakespeare Reading
The Public Theater Will Offer A Free Shakespeare-Themed Event On June 17Th In A Town Hall-Style Discussion Featuring Readings By Broadway Stars
---
Town Hall Style Event At Shakespeare-Themed Event
Just as The Public Theater's free-to-the-public Shakespeare in the Park season is getting started at the Delacorte Theater in Central Park next month, the Public will be offering another free Shakespeare-themed event.
On June 17 at 8pm, they will be hosting "What Are We Worth? Shakespeare, Money, and Morals," a Public Forum event that invites attendees to take part in a town hall-style discussion.
Featuring Readings By Broadway Stars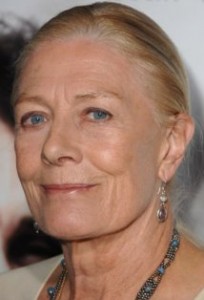 Moderated by Harvard professor Michael Sandel (author of What Money Can't Buy: The Moral Limits of Markets), the conversation will be about the ways that the language of money directs our lives. The event, which will feature selected readings from Shakespeare plays, boasts the participation of many former and current Broadway stars, including Vanessa Redgrave, Alan Alda, Liev Schreiber, Raul Esparza, Jesse L. Martin, Lily Rabe, and Hamish Linklater.
"We are delighted to be partnering with the Aspen Institute and the brilliant Michael Sandel to create this lively and passionate evening," stated Oskar Eustis, artistic director of the Public. "Shakespeare was writing at the birth of the modern economy, and his searing insights into money and value will be the perfect frame for this exhilarating event."
Free Tickets From The Delacorte Theater
"What Are We Worth?" tickets will be distributed for free at the Delacorte Theater at 12pm on June 17 (limit of 2 per person). There will also be some ticket distributed through an online ticket drawing. Visit shakespeareinthepark.org to learn more.