Turmoil Over Rockettes Performance at Inauguration
The Rockettes will be performing at Donald Trump's presidential inauguration on January 20, 2017, but some have expressed discontent with the choice.
---
Some Broadway Rockettes Expressed Discontent With Mandate To Perform In Washington For Trump Inauguration
For once, the Radio City Rockettes are not in perfect sync. In the last weeks of 2016, it surfaced that following the divisive presidential election, certain dancers in New York City's famous Rockettes troupe were unhappy with their owner's decision that they would be performing at Donald Trump's Presidential Inauguration on January 20, 2017 in Washington, D.C.
While very few individuals from popular culture have agreed to perform at this event, the Rockettes are slated to be among the performances, along with the Mormon Tabernacle Choir and 16 year-old Jackie Evancho, who was the runner-up on the fifth season of America's Got Talent.
Rockettes Forced To Dance At Event
The Rockettes are an all-female singing and dancing troupe, renowned for their impressive kick lines, who have been dazzling audiences with their Christmas Spectacular and summer New York Spectacular at Radio City Music Hall since 1925. Shortly after Madison Square Garden Entertainment, who owns the Rockettes, announced that the troupe would be participating in the inauguration, one of the dancers, Phoebe Pearl, posted a message on her personal Instagram account, which has since been deleted, in which she expressed dismay that they will be forced to dance at this event.
Whereas part-time dancers can opt to perform at any event, it is generally the case that all full-time members of the troupe are mandated to perform at all shows. The union who represents the Rockettes, the American Guild of Variety Artists, initially ruled that any boycott of the event would be invalid.
Union Agrees To Make Exception
However, an online uproar caused citizens far and wide to support the Rockettes who did not want to perform, upon further negotiation, the union allowed for a one-time exception to this rule. They stated that any Rockette who preferred to stay home would not be risking her employment with the company.
Marie Claire Article Reinvigorates Uproar With Report Of Leaked Meeting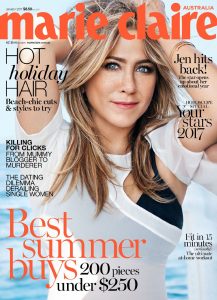 On January 3, 2017, the primarily fashion and beauty magazine Marie Claire published an article entitled "Rockette Management Tells Dancers to Tolerate Intolerance." This article was the result of a clandestine recording of an impromptu meeting that took place on December 27, 2016 between James Dolan, the executive chairman of Madison Square Garden Entertainment, and the Rockettes to discuss this issue.
A dancer at the meeting, who has chosen to remain anonymous, secretly recorded that meeting, and leaked it to Marie Claire. In their juicy report, James Dolan is quoted as saying "I gotta sell tickets," as a justification for the Rockettes performance at the highly watched event.
Secretly Recorded Meeting
When one dancer asked if he was asking them to be "tolerant of intolerance," he responded that yeah, in a way he was asking that of them. "What other choices do we have?" he continued. Since it became clear that one of these dancers had been secretly recording the meeting, Dolan and MSG Entertainment were enraged at the betrayal, as they called it.
While many dancers chose to speak their minds at this meeting, they did not know they were doing so publicly, and Marie Claire chose to publish the content anyway.
Controversy Stirs Around Event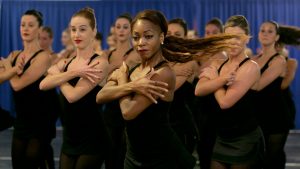 Nevertheless, the article did succeed in stirring the controversy that surrounds this event. At the meeting and since, Mr. Dolan has held strong to his belief that it would not hurt the brand for the Rockettes to perform at the inaugural.
He even stated that he finds it ironic that the dancers are uncomfortable performing for someone who spews hate, and the result of that backlash is the spewing of hatred towards that very individual who will be inaugurated. Nevertheless, even though the union has allowed for a one-off exception for full-time performers to opt out of this particular event, the Rockettes will mostly likely be dancing in a complete kick line on January 20th.