Tony 'n' Tina Coming Back to Off-Broadway
Tony 'N' Tina's Wedding Returns To The Off-Broadway Scene With An Interactive Audience Experience Starting March 5th, 2014
---
"Tony 'n' Tina's Wedding" Starts March 5 In Off-Broadway Interactive Theatre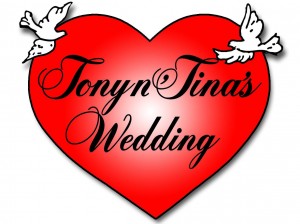 A pioneer in interactive theater, the former long-running Off-Broadway hit Tony 'n' Tina's Wedding is coming back to New York City's Off-Broadway scene this year. Starting March 5, the two-part theater piece will play at the Jacqueline Kennedy Onassis High School (120 W. 46th Street) in midtown Manhattan where Tony and Tina's comedic wedding ceremony will take place.
An Immersive Audience Experience
The audience will then be led by the show's performers (playing the bridal party and Tony and Tina's friends and family) through Times Square to Guy's American Kitchen & Bar (220 W. 44th Street), where they will eat an Italian buffet, enjoy cocktails, and dance to a DJ.
Brought to life by Hofstra University undergrads Nancy Cassaro and Mark Nasser in 1985, Tony 'n Tina's Wedding went on to have a long commercial run in Greenwich Village, followed by a 10-year run in Times Square.
Ticket Information
Tickets for this new production of the interactive performance piece are $125-175. Performances will be held Wednesdays through Saturdays at 7pm, along with 2pm Saturday matinees and 3pm Sunday matinees. Visit www.TonyLovesTina.com or call 866-811-4111 for tickets and information.
Discount Broadway Tickets
---
---