68th Annual Tony Awards Ceremony Set For Sunday, June 8th, 2014
The 68th Annual Tony Awards, At Radio City Music Hall, Hosted By Hugh Jackman, Are This Coming Sunday, June 8th. They Will Air Live On CBS At 8:00pm EST.
---
A Big Night For Broadway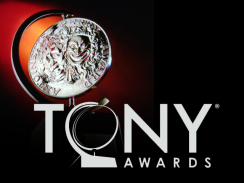 On this upcoming Sunday, June 8, 2014, the 68th Annual Tony Awards will be held at Radio City Music Hall, hosted by Hugh Jackman. The nominations, which were announced on April 29, 2014, promise an exciting race that may contain some surprises. Oftentimes certain categories have obvious shoe-ins, but this year there are many awards for which the winners are presently unclear.
As the date is approaching, many theatre critics have published their predictions, and producers have spent money on advertising to broadcast the nominations of their shows. However, these efforts are often more to sell tickets than to persuade the approximately 700 Tony voters, who will generally make their decisions based on their own judgments.
Broadway's Best Play And Best Musical
In the race for Best New Musical, the most likely contender is A Gentleman's Guide to Love and Murder, which stars Jefferson Mays in a stupendous and versatile leading role. The other contenders are Disney's newest show Aladdin, the Harlem jazz revue After Midnight, and the jukebox musical Beautiful: The Carole King Musical.
As many shows that were thought to be contenders were left off the nominations list, the most likely winner of these four does seem to be A Gentleman's Guide, both due to its box office performance and general critical consensus.
Tough Competition At The Tony's
As for Best Play, the five nominees are Lincoln Center's Moss Hart bio-play Act One, Robert Schenkkan's historical drama about Lyndon Johnson All the Way, Harvey Fierstein's drag period piece Casa Valentina, the Manhattan Theater Club production of John Patrick Shanley's Outside Mullingar, and Terrence McNally's new play Mothers and Sons.
Of these, the most likely contender may very well be All the Way, which took home the Drama League Award for Distinguished Production of a Play.
Best Play And Musical Revivals
As for the revivals, in the play category the nominees are Martin McDonagh's The Cripple of Inishmaan starring Daniel Radcliffe, John Tiffany's production of Tennessee Williams' The Glass Menagerie starring Cherry Jones and Zachary Quinto, Kenny Leon's production of Lorraine Hansberry's A Raisin in the Sun starring Denzel Washington, and the all-male Globe transfer of Twelfth Night starring Mark Rylance.
That race will be tight, but it is most likely down to The Glass Menagerie and Twelfth Night. The musical revival nominees are Hedwig and the Angry Inch starring Neil Patrick Harris, Les Misérables, and the Roundabout Theater Company production of Violet. This last category could be said to have a shoe-in prediction: Hedwig and the Angry Inch.
Lead Acting Categories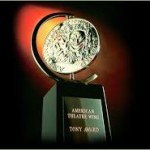 The nominees for Best Leading Actor in a Play are Samuel Barnett from Twelfth Night, Bryan Cranston from All the Way, Chris O'Dowd from Of Mice and Men, Mark Rylance from Richard III, and Tony Shalhoub from Act One.
The nominees for Best Actress in a Play are Tyne Daly from Mothers and Sons, LaTanya Richardson Jackson from A Raisin in the Sun, Cherry Jones from The Glass Menagerie, Audra McDonald from Lady Day at Emerson's Bar and Grill, and Estelle Parsons from The Velocity of Autumn.
An Exciting Race For The Win
Interestingly, neither of these categories has an obvious winner, and thus the race will be very exciting to watch this coming Sunday. As for Best Leading Actor in a Musical, that award will most surely go to Neil Patrick Harris from Hedwig and the Angry Inch, but the award for Best Actress in a Musical is less sure, with the nominees being Sutton Foster from Violet, Idina Menzel from If/Then, Jessie Mueller from Beautiful, Kelli O'Hara from The Bridges of Madison County, and Mary Bridget Davies from A Night with Janis Joplin.
In any case, Sunday is sure to be a thrilling evening, with careers being boosted, the lives of shows being extended, and producers taking home their prize trophies. Tune in at 8:00pm EST on CBS.