2022 TONY Awards Garner the Second Lowest TV Viewership of All Time
Excitement at the 2022 Tony Awards Was High, But it Was Still the Second Lowest Rated TONY Awards TV Telecast of All Time Despite the Viewership Being Up 39% From The 2021 Special. American Theatre Wing and CBS Lament.
---
TONY Awards on TV Just Can't Find An Audience

On Sunday June 12th, 2022, the 75th annual Antoinette Perry (TONY) Awards aired on CBS for its first ever live coast-to-coast telecast. Honoring the best and brightest of the 2021-2022 season, the 3-hour portion of the event drew a mere 3.68 million viewers according to time-zone adjusted Live and Same Day Nielsen data. In comparison, reruns of The Simpsons get 6.9 Million viewers.
Newbie streaming service Paramount+ aired the first hour of the awards ceremony, comprising most of the writing and design awards, often deemed uninteresting to a mainstream audience. The pay-to-play streamer did not disclose their viewership numbers, but they are expected to be paltry. That service runs at $10 a month.
Capitalizing on Ariana DeBose's Rise
The vibrant telecast hoped to capitalize on Oscar darling Ariana DeBose's recent movie award season accolade sweep for her star turn as Anita in West Side Story, by putting her at the helm. DeBose, whom Broadway insiders know from her extensive theatre resume (Hamilton, Bring It On, Summer, Pippin, A Bronx Tale, and Motown), sang, danced and hosted with high energy and unflagging enthusiasm.
But her name recognition, obvious proficiency and effortless charm simply weren't enough for viewers to tune into the show. Any viewers.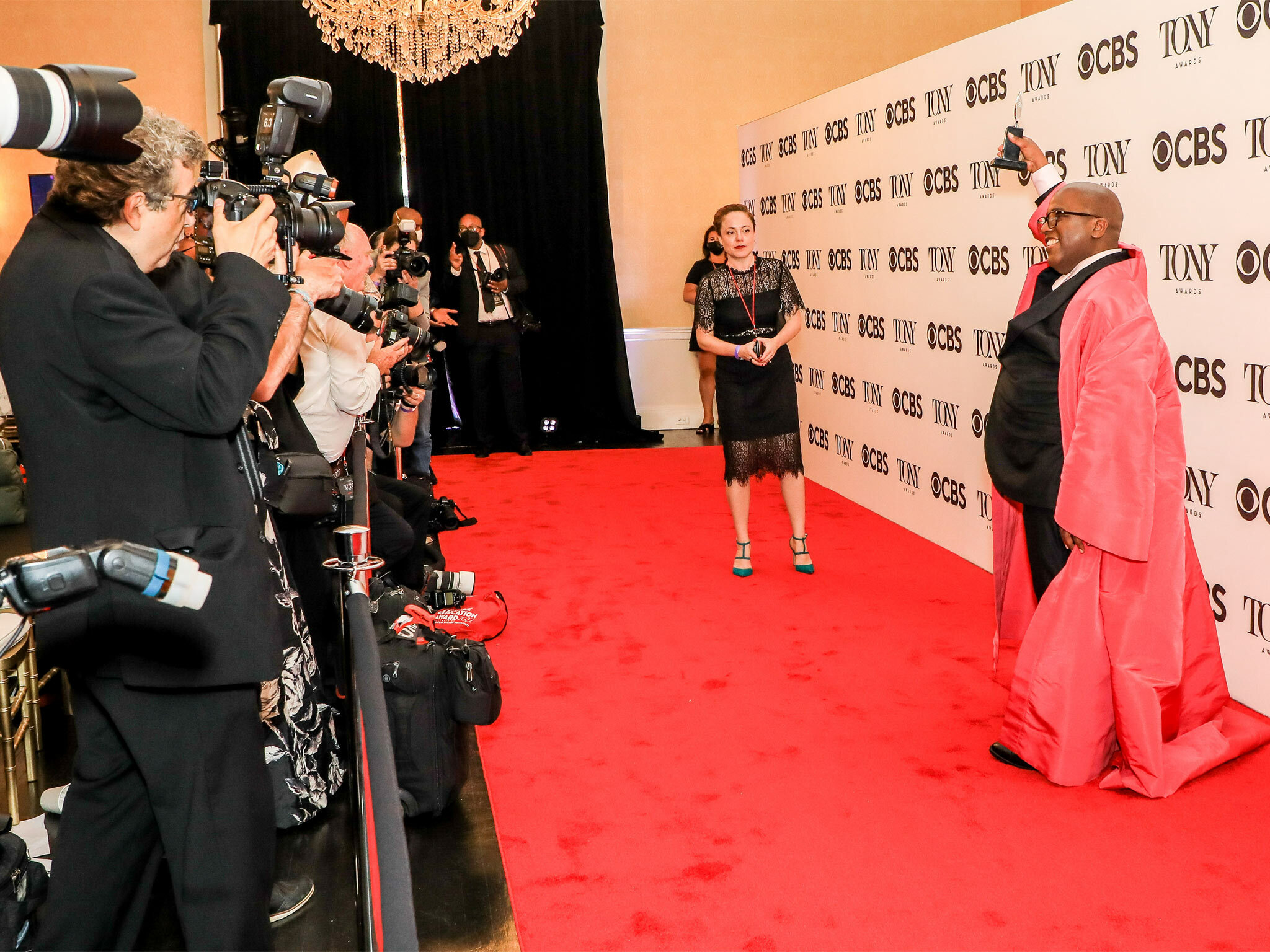 An Unsustainable Model?
The Tony Awards as a business enterprise has tried to reinvent itself year after year in the hopes that some magical formula will catch fire. Theatre folks hoped (and even expected) that viewers would flock to the telecast since Broadway was hit hard by the pandemic, celebrating its first full season since COVID forced the entire theatre industry to shut down.
How long can these bleak numbers pass muster with executives? Perhaps it's only a matter of time until CBS pulls out entirely, forcing viewers into an otherwise unwanted premium subscription. It might just be time to let another TV channel try it on for size as it's been on CBS since 1978.
Let Me Entertain You
Critics and audiences were clearly divided on the entertainment value of the Tony broadcast. Some folks were charmed by DeBose's dynamic approach while others found it too cloying. Nominated shows certainly got post-Tony bumps in ticket sales but even Joaquina Kalukango's electric, unanimously lauded performance of Let it Burn— followed by her epic Tony win for Best Actress in a Musical— couldn't save Paradise Square from posting a closing notice a few weeks later.
If the Tony Awards are supposed to be an advertisement for Broadway, and shows are shuttering regardless of how they fare during awards season, how will any advertisers stay motivated?
The Tony show itself provided a broad range of entertainment: in theory, there was something for everyone. What other individual program could possibly provide a song from a big, Black and queer-ass musical (Best Musical winner A Strange Loop) and a highly intricate dance set to Smooth Criminal (MJ: The Musical), not to mention a tap routine featuring Wolverine himself, global superstar Hugh Jackman?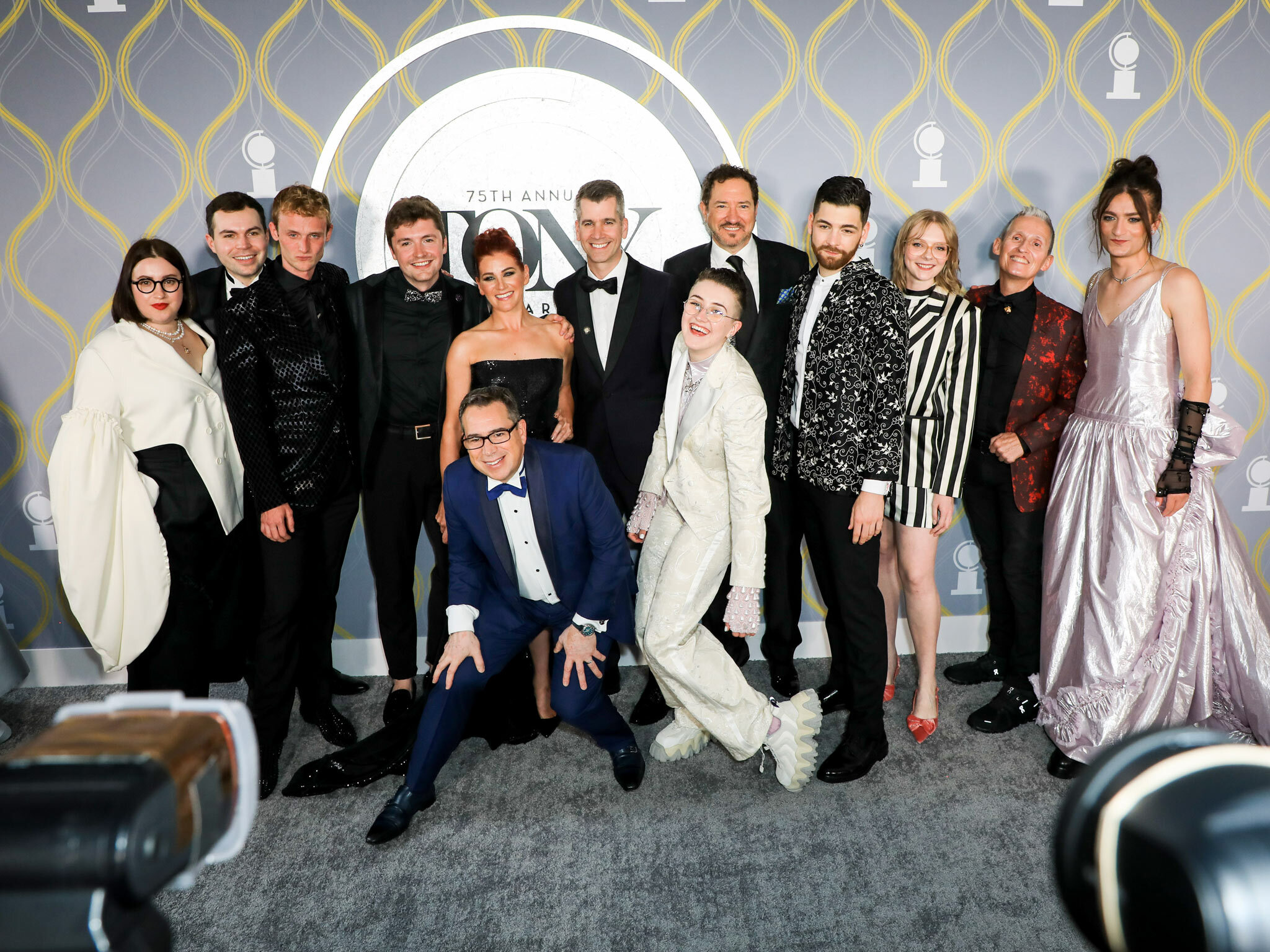 From Stage to Screen
Maybe the problem is that audiences, specifically the highly dependable tourist market, simply prefer to experience their theatrical entertainment live.
A telecast can't remotely replicate the experience of sitting in an actual theatre and even bankable stars can't seem to keep viewership afloat, though juggernauts like Hamilton have certainly helped.
The masses seem willing to pay top ticket prices for Broadway shows and yet those same people don't show up in droves to watch the telecast. A most peculiar paradox, indeed.
Maybe it's just time for the Tony's on TV to die and rise up from the ashes in a TikTok format but now with Jake Paul at the helm.