Tom Stoppard's "The Real Thing" Begins Performances on Broadway
The Second Revival Of Tom Stoppard's The Real Thing Begins Previews On Broadway On October 2, 2014, Starring Ewan Mcgregor, And Cynthia Nixon.
---
A Legendary Playwright And An A-List Cast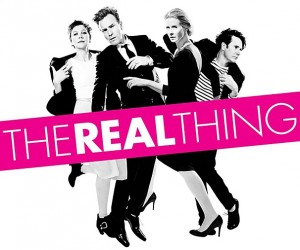 On Oct 2, 2014, the second revival of Tom Stoppard's The Real Thing began previews at the Roundabout Theatre Company's Broadway venue, the American Airlines Theatre. The official opening will take place on October 30, 2014.
Arguably the world's greatest living playwright, Tom Stoppard has written countless works for the stage including the Lincoln Center produced trilogy The Coast of Utopia, as well as Arcadia, Rosencrantz and Guildenstern are Dead, Rock 'n' Roll, and Indian Ink, which is simultaneously being produced by Roundabout in their Off-Broadway venue, The Laura Pels Theatre.
Household Names Make Broadway Debut
Of the seven actors in the cast, four are household names, and five are making their Broadway debuts. Maggie Gyllenhaal, who is known for such films as The Dark Knight, Donnie Darko, Secretary, and White House Down, is making her Broadway debut in the role of Annie. Meanwhile, Ewan McGregor, celebrated for his roles in such films as Trainspotting, Big Fish, and Star Wars: Episodes I, II, and III, is making his Broadway debut in the role of Henry.
Cynthia Nixon, the beloved "Sex and the City" star whose stage credits are numerous, plays Charlotte, and Josh Hamilton, known for The Bourne Identity, J. Edgar, and Ice Age, plays Max. The remaining three actors – Alex Breaux, Ronan Raftery, and Madeline Weinstein – are all making their Broadway debuts as well.
Cynthia Nixon Returning To Her Groundbreaking Roots
In the original Broadway production of The Real Thing in 1984, Cynthia Nixon was cast as the witty young Debbie. This was her second Broadway role, following The Philadelphia Story in 1980. That production of Stoppard's play was directed by Mike Nichols, who was so impressed with Nixon's performance that he suggested she play a role in David Rabe's Hurlyburly, when The Real Thing had only just opened.
She took the opportunity and traveled to Chicago to premiere Hurlyburly, leaving the role of Debbie to her understudy. When she returned to New York for Hurlyburly's Broadway transfer, she was informed that her replacement in The Real Thing was not doing very well, so she did an unprecedented thing.
Nixon's History On Broadway
She made Broadway history by being the first and only person ever to play two non-repertory Broadway roles simultaneously. This was possible because her role in Hurlyburly only appeared in two scenes – the first and one near the end – and her role in The Real Thing only came on for one scene-stealing performance at the beginning of the second act.
It also helped that her character in Hurlyburly had undergone a significant transformation – from innocent to depraved – between her two scenes. Now, decades later, Nixon returns for this revival to play the more principal role of Charlotte.
Sam Gold Continuing His Young Success Story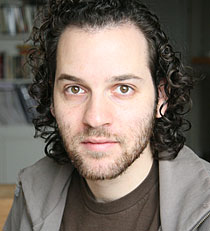 The director of this production of The Real Thing is Sam Gold, who directed his first Broadway show in fall 2011, and this marks his fifth Broadway credit. This is in addition to numerous high-profile Off-Broadway directing credits.
A graduate of the Juilliard directing program, Sam Gold stormed onto the scene and immediately was credited with a new type of directing: one defined by a certain stilted awkwardness. Though this does not necessarily imbue all of his work, it does connect him to the millennial generation and let him stand out as an original artist.
Gold And Stoppard Make Unstoppable Team In "The Real Thing"
His five Broadway credits to date are Seminar (2011-2) by Theresa Rebeck starring Alan Rickman, Picnic (2013) by William Inge starring Ellen Burstyn, The Realistic Joneses (2014) by Will Eno starring Toni Collette, Michael C. Hall, Tracy Letts, and Marisa Tomei, The Real Thing (2014), and the upcoming Broadway transfer of Fun Home (2015).
It is rare for such a young director to be given so many early opportunities to showcase his talents, and this pairing with Tom Stoppard is a whole new level of achievement in his career.
Discount Broadway Tickets
---
---