Tom Hanks Confirmed To Star in Lucky Guy on Broadway
Tom Hanks Is Confirmed To Make His Broadway Debut In The Play Lucky Guy For A Limited Run Scheduled From March 1st To May 19th, Written By Nora Ephron And Directed By George C. Wolfe
---
Tom Hanks to Make Broadway Debut in "Lucky Guy"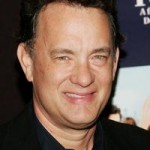 It has finally been confirmed that Tom Hanks will indeed be making his Broadway debut in the upcoming Broadway play, Lucky Guy. Written by the late Nora Ephron and directed by George C. Wolfe, Lucky Guy is a biographical drama about controversial newspaper columnist Mike McAlary. Hanks and Nora Ephron of course had a history of working together, with Hanks starring in the Ephron-penned films Sleepless in Seattle and You've Got Mail.
Perhaps because of Tom Hanks' generally busy movie schedule (his latest, Cloud Atlas, is opening soon), Lucky Guy is currently scheduled for what appear to be a very limited run. The play will begin preview performances at the Broadhurst Theatre on March 1 and open on April 1, but it is only selling tickets through May 19. However, if ticket sales are as good as one would expect for a Broadway turn by one of Hollywood's biggest stars, it is always possible that the production could extend.