"This Is Our Youth" Begins Previews on Broadway
This Is Our Youth, Directed By Anna D. Shapiro, Began Previews At The Cort Theatre On August 18, 2014 Starring Michael Cera, Kieran Culkin, And Tavi Gevinson.
---
Kenneth Lonergan's Broadway Debut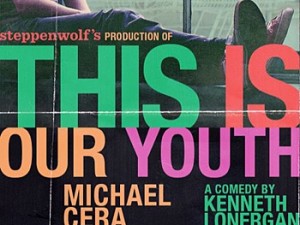 Throughout his writing career, Kenneth Lonergan has had countless successes for stage and screen, including the Pulitzer Prize nominated play The Waverley Gallery, the Sundance Grand Jury Prize winner and Academy Award Best Screenplay nominee You Can Count on Me, and the Academy Award nominated Best Screenplay Gangs of New York.
Still, this is the first time his work has been seen on Broadway. This Is Our Youth began previews on August 18, 2014 at the Cort Theatre, starring Michael Cera, Kieran Culkin, and Tavi Gevinson.
"This Is Our Youth" Officially Opens In September
The play's official opening will take place on September 11, 2014. It is the story of three lost youths, taking place in 1982 in New York City. The play originally premiered Off-Broadway in 1996 produced by the New Group, when it starred Josh Hamilton, Mark Ruffalo, and Missy Yager.
It has also been produced in the West End with an array of stars including Freddie Prinze, Jr., Anna Paquin, Casey Affleck, Jake Gyllenhaal, Matt Damon, Colin Hanks, Hayden Christensen, and Heather Burns.
Anna D. Shapiro Directs Broadway Production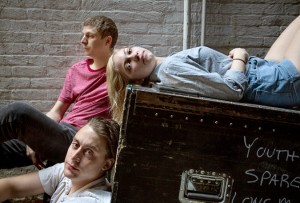 The Broadway production of This Is Our Youth is directed by Anna D. Shapiro (August: Osage County, Motherf**ker with the Hat). This production originated in Chicago at the Steppenwolf Theatre, prior to arriving on Broadway.
Michael Cera and Kieran Culkin are longtime collaborators, having starred in these same roles in a production of This Is Our Youth in 2012 at the Sydney Opera House. They also co-starred in the film Scott Pilgrim vs. the World. All three young actors are making their Broadway debuts.
Starring Michael Cera, Kieran Culkin, And Tavi Gevinson
Michael Cera is best known for his screen comedic roles such as the television show Arrested Development as well as films including Juno, Nick and Norah's Infinite Playlist, Superbad, and This is the End.
Kieran Culkin is a well-known actor for roles in such films as Igby Goes Down and Music of the Heart. Furthermore, he is renowned as the younger brother of Macaulay Culkin, and he also previously acted in a film written and directed by Kenneth Lonergan, Margaret. Tavi Gevinson is only 18 years old, but she has already had a celebrated career as a fashion blogger and model. She only recently turned to acting, appearing in films such as Enough Said.
Young And Adrift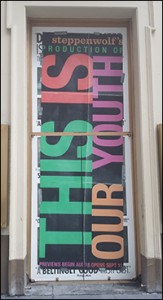 The play takes place in an apartment in the Upper West Side of Manhattan in 1982. Dennis Ziegler is a cocaine dealer and friend to Warren Straub, a 19 year-old who has just been kicked out of his house and stolen $15,000 from his alcoholic father.
When a young fashion student named Jessica Goldman comes over to the apartment, Warren hopes that he can entice her to sleep with him with his newfound load of cash. The play is bitingly realistic and insightful about issues of adolescence and maturity, and these three actors are sure to bring a fresh and vibrant take on the material to the Broadway stage.
Produced By Scott Rudin
The play is produced by mega-producer Scott Rudin, who often uses his power to bring high quality material to the stage that might not otherwise be seen by such large-scale audiences.
Interestingly, he has already made one creative marketing move: the marquee outside the theatre appears as if the sign for This Is Our Youth was illegally taped over the sign for the show that was previously in the Cort Theatre – the recently shuttered The Cripple of Inishmaan starring Daniel Radcliffe. Incorporating the show's themes of rebellion and youth, this marketing ploy is sure to cause a few heads to turn.