The Worst Broadway Shows of 2016
A List Of All The Broadway Shows That Flopped In The 2016 Calendar Year; China Doll, Hughie, The Cherry Orchard, Disaster!, And Tuck Everlasting.
---
Tough Year For The Arts
2016 was a rough year for the arts. We lost a lot of incredible artists including David Bowie, Debbie Reynolds, Carrie Fisher, Robert Vaughn, and Gene Wilder. We also lost beloved Broadway performers including George Irving, Margaret Whitton, Dick Latessa, Billy Chapin, and Alice Drummond. Twenty Broadway shows closed last year and most of them were amazing, but some of the shows were bad, exceptionally bad. Here is our list of the stand-out tops and flops.
"China Doll" Faces Brutal Critics And Audiences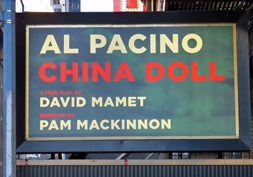 Doll Al Pacino took the stage for David Mamet's China Doll but not even The Don himself could save this play. China Doll producers Jeffery Richards, Jerry Frankel and Steve Traxler had previously worked with Pacino in the incredible film productions of Glengarry and The Merchant of Venice. Sadly, Rex Reed from the Observer said "China Doll" is the worst thing I've seen on a professional New York stage since the ill-fated, 1983's Moose Murders."
The play was ripped by critics and audiences alike. However, at the end of the Broadway run, the show managed to recoup their entire $3.7 million investment. China Dolls' weekly gross averaged at $842,004, a total of 112 performances were played at the Gerald Schoenfeld Theatre.
Al Pacino Is the Only Saving Grace
The average price paid per ticket was $165.94. It appears that Broadway audiences will pay dearly for the chance to see the talent of Pacino in anything on Broadway, even if it is in one of Mamet's worst plays. Mr Pacino, please come back, just not in anything Mamet.
"Hughie" Fails To Wow With Audiences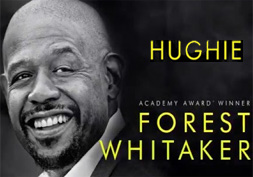 Forest Whitaker disappointed audiences and critics alike with his recent performance in Hughie. Whitaker, who is known for his amazing movie performances in The Last King of Scotland and The Crying Game, reportedly failed to embody his character, Erie Smith, in Michael Grandage's version of Hughie on Broadway.
Hughie originally premiered on Broadway in 1964 and a lauded version with Al Pacino appeared on the boards in 1996. Its latest incarnation received devastating and savage reviews from critics. They complained that in the one hour show there isn't much of an arc to Whitaker's performance.
Forest Whitaker Forgets Lines
It also didn't help that he forgot some of his lines, although this is his first stint on Broadway, so critics could have cut him a bit of a break. Ben Brantley must have gone on a good night, as all the other popular critics hated the production. At the time of its closing, the show only played 55 of the scheduled 135 performances at the Booth Theatre.
Whitaker may not be back to Broadway anytime soon, given the frosty critical reception, but he remains a great American treasure in acting, lets hope his next Broadway vehicle can do a better job of allowing his talents to shine.
"The Cherry Orchard" Expected To Thrive But Failed To Deliver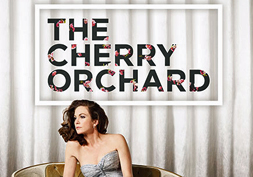 Broadway has been in love with Chekhov for over fifty years and under the direction of Michael Cacoyannis (Zorba, The Bacchae), this version of Chekhov's The Cherry Orchard was expected to thrive.
However, all was not well in this latest production. Weekly grosses averaged at a modest amount of $335,677. A review from the New York Times calls it "the most clueless interpretation of Chekhov it has ever seen." Set in Russia, the play recounts the story of a noblewoman's return to save her family estate after five years of being away.
Performers Couldn't Connect With The Audiences
All of the usual elements from Chekhov's classic were present, but critics claimed playwright Stephen Karam failed to deliver a fair interpretation of the original piece. Audiences noted that the performers seemed to be in radically different shows with different agendas. They may have had better success with Vanya and Sonia and Masha and Spike.
"Disaster!" Lives Up To Its Name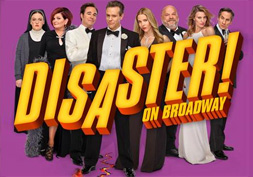 The Broadway musical by Seth Rudetsky, had the recipe to live up to its name. Disaster! is a jukebox musical composed of an assortment of '70s hits, but the show did not please critics. It's a fun, ditsy plot consisting of earthquakes, tsunamis and lots of other mayhem.
The unapologetically silly production delivered humor that missed the mark and the shows' jumpiness was sometimes too frantic for showgoers to enjoy. Unfortunately, the complex story line quickly grew tiresome, critics claimed it could have been cut in half and not much would have been lost - but critics have never written a show.
Closes Two Months Early
Weekly proceeds averaged at $330,264. The show was forced to close two months before its posted end date and the financial backers were not pleased. The Nederlander Theatre is fast becoming the graveyard of many a great Broadway show including the recent revival of Motown, Amazing Grace and Honeymoon in Vegas that all exploded in the possibly-cursed Nederlander Theatre. If you do not believe us, try taking a photo of the theatre exterior in the daylight, it will always be dark.
"Tucker Everlasting" Did Not Last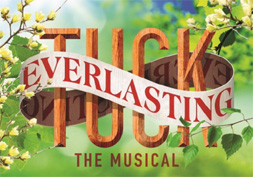 Tuck Everlasting, the show about a magical immortality spring proved to have the very mortality that people want to avoid. The play struggled to draw crowds and only received one nomination in the 2016 Tony Awards.
Its storyline is based on the best-selling novel by Claudia Shear and Tim Federle. Eleven-year-old Sarah Charles plays the main role of Winnie Foster, a little girl who encounters an immortality spring that flows in the woods.
Critics Had Mixed Reviews But Audiences Hated It
Tuck staged only 39 performances of the scheduled 280 shows at the Broadhurst Theatre after it debuted in March 2016. The show struggled with box office ticket sales and weekly grosses for Tuck never topped $350,000, which was well below its weekly costs. The early closing implies that producers faced a total loss of $11 million in capitalization costs.
The critics did not hate the show with the NY Times reporting only a couple of negatives "The show was a little ham-handed in addressing its central theme, the notion that life's beauty is inseparable from its inevitable end". But audiences hated the show and stayed away in droves, possibly put off by the 2002 movie that oozes with a self-conscious piety.