The Wild Life Has Gotten Wilder in New York's Parks
New York City Is Launching A Vaccination Plan For Raccoons In Central Park, Riverside Park, And Morningside Park Due To Over Three Dozen Documented Rabies Cases Among Raccoons
---
NYC Launches Plan to Vaccinate Raccoons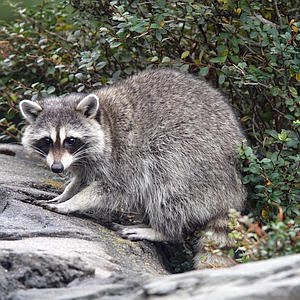 How do you vaccinate a raccoon? Very, very carefully. A plan to vaccinate raccoons in New York City's Central Park, Riverside Park, and Morningside Park is underway. Since December, more than three dozen documented cases of rabies among raccoons have been reported. A dog and two people have been bitten by rabid raccoons since the end of last year; all of those bitten received treatment. The raccoons have been sighted largely in Central Park and upper Manhattan.
The New York City Department of Health says the project is to protect both the raccoons and the community around them. The raccoons will be caught (humanely) by wildlife experts. They will then be vaccinated, tagged, and released in the same location. (Unless, we hope, they were found wandering around a store on Broadway or some such place.) The whole process will take four to eight weeks, and will be repeated next summer to vaccinate the raccoons born this spring.
Columbia University Welcomes Urban Coyotes
Obviously, people, do not touch, pet, or in any way coo over a wild raccoon should you encounter one, whether it be shopping at the Food Emporium or strolling through the park. And in other news documenting the fact that wildlife in New York is indeed getting wilder, a trio of coyotes was spotted at Columbia University earlier this month. Coyotes have also been spotted in New York suburbs, proving that despite the many lures of the 'burbs, a wildlife-free zone isn't one of them.