The Broadway Channel To Expand in New York
In A New Partnership With Rcn Cable, The Broadway Channel Will Launch A Linear Cable Channel Reaching Roughly 85,000 Home Subscribers
---
The Broadway Channel Can Now Reach Nearly 85,000 Home Subscribers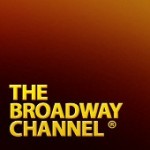 A new partnership with RCN Cable is about to bring programming from The Broadway Channel into many more NYC homes. As a result of the agreement, RCN Cable New York will launch a linear cable channel, Channel 76, in New York and Manhattan.
In addition to covering more Manhattan hotels (The Broadway Channel already provides programming for numerous hotels in the borough), this new channel will allow The Broadway Channel to reach roughly 85,000 home subscribers.
Helping Keep The Theatre-Going Crowd Informed
Broadway Channel programming includes shows like Broadway Previews, What's Hot on Broadway, and Broadway Profiles, which is hosted by Tamsen Fadal. Interviews with Broadway stars, opening night coverage, and informative features on Broadway shows are among the things that viewers can expect to see on The Broadway Channel.
VP/GM RCN New York City. "The addition of this network will help inform the theatre going crowd and determine which shows are best for them based on their interest so they get the ultimate Broadway experience when they attend," stated RCN New York VP Bruce Abbott.