The 2007 Tony Nominations - Who got the honors, and who got the cold shoulder?
---
The 2007 Tony nominations came out today, and it's no surprise that the shows receiving top recognition were the epic Tom Stoppard play The Coast of Utopia and the hot new musical Spring Awakening, which have a total of 10 and 11 nominations, respectively.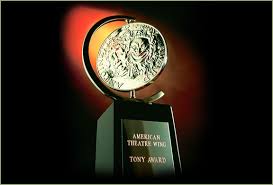 The real shock was what -- and who -- didn't manage to make the cut this year. Legally Blonde failed to land a Best Musical nom (despite the fact that it got nominations for Book and Score), and both The Pirate Queen and the Les Miserables revival were completely shut out. Broadway darling Kristin Chenoweth did not snag an acting nom for her performance in The Apple Tree, and Oscar winner Kevin Spacey's turn in A Moon for the Misbegotten was snubbed. Among those triumphant were Christopher Plummer (Inherit the Wind), Liev Schreiber (Talk Radio), Vanessa Redgrave (The Year of Magical Thinking), Angela Lansbury (Deuce), Audra McDonald (110 in the Shade), and David Hyde Pierce (Curtains). To see these heavy hitters, and many others, duking it out for the big prizes, tune into the Tony Awards on CBS on June 10.