"Sweat" and "Sunset Boulevard" Close On Broadway on June 25
Pulitzer Winner Sweat Closes Early Due To Tony Snubs, And Glenn Close's Sunset Boulevard Closes On Time At A Financial Loss.
---
Empty-Handed At Tonys, Pulitzer Winner "Sweat" Concludes Run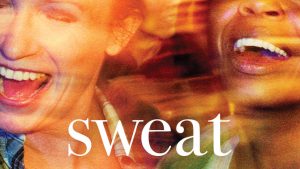 Unlike many plays that set strictly limited engagements upon beginning their run on Broadway, Lynn Nottage's Sweat began previews on March 4, 2017 with an open-ended run.
Following the play's opening night on March 26, 2017, the reviews were generally positive, although some major critics such as The New York Times were more on the fence. Like many shows in recent years, Sweat transferred to Broadway from the Public Theater, which is also the original home of Hamilton, Fun Home, Eclipsed, and countless others across the past decades.
Broadway Debut For Playwright Lynn Nottage
While the Public seems to have the golden touch as far as musicals are concerned, winning the Tony Award for Best Musical in both 2015 and 2016, their luck with plays has been less consistent. For instance, Eclipsed closed at a loss, and now Sweat has done the same. This was the Broadway debut for playwright Lynn Nottage, the beloved writer of works including Ruined, By the Way, Meet Vera Stark, and the upcoming Mlima's Tale at the Public.
Sweat was nominated for three Tony Awards –Best Play, and two for Best Performance by an Actress in a Featured Role in a Play for both Johanna Day and Michelle Wilson – but it did not win any award. Nevertheless, Sweat did win the Pulitzer Prize for Drama earlier this year, which was Lynn Nottage's second win, following her success with Ruined.
"Sweat" Struggles In the Box Office
Over the course of the run, Sweat had trouble selling out at the box office, and the average percentage reached of gross potential was less than 50% throughout the run. This shows that critical and awards acclaim does not necessarily translate to box office fuel, unless all the other elements are also in place. In the case of Sweat, the cast was not full of big names – and thus, while the performances certainly pulled on the heart-strings of the audience, they had more difficulty in pulling on the purse-strings.
Glenn Close Concludes Run In Revival Of "Sunset Boulevard"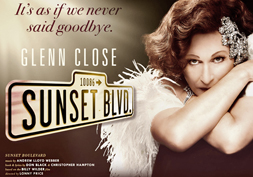 On that same day, June 25, 2017, another show closed on Broadway as well: the revival of Sunset Boulevard starring Glenn Close. Unlike Sweat, this show closed on its scheduled closing date. Nevertheless, the run was not entirely a success.
The revival was nominated for a grand total of zero Tony Awards, perhaps because it was viewed to be redundant – Glenn Close had starred in the original just a couple decades ago. As for box office, while the run began on a somewhat promising note, bringing in around 65% to 75% of gross potential each week, by the last few weeks of the run, those numbers were down to around 55% of gross potential.
Close Star Power Doesn't Carry Production
Generally, when a run is closing, box office momentum picks up, especially with a star of the caliber of Glenn Close is in the lead. Unfortunately, this production indicated that Close may be a big name, but she may not be big enough to carry an entire production when the other factors are not intact as well – specifically, a new show that people are excited about.
In this case, Sunset Boulevard is a well-known film and musical, which is still fresh in the memory of those who saw it the first time, so the revival was arguably not necessary so soon. It may be a press-worthy headline that Glenn Close is reprising the same role she originated 20 years ago, but that's not necessarily a draw beyond the fact of the matter. In a season overflowing with Tony-nominated new shows, and facing the stark competition of the highly buzzed revival of Hello, Dolly! starring Bette Midler, Sunset Boulevard starring Glenn Close was the less desired option, and the show has closed at a financial loss.