Spooky and Ooky, Charles Addams' Creations Are Having a New York Moment
Charles Addams Is Currently The Focus Of An Exhibition At New York's Museum Of The City Of New York, The Broadway Musical Adaptation Of The Addams Family Is Set To Open On April 8th
---
A Broadway Revival with a Twist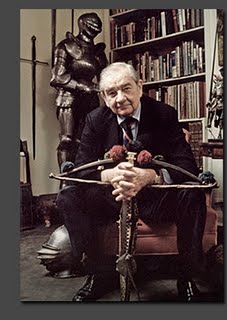 The incomparable "New Yorker" cartoonist Charles Addams is having a moment, with an exhibit that opened yesterday at New York's Museum of the City of New York (1220 Fifth Avenue; 212 534-1672) and a Broadway show of "The Addams Family" opening on Broadway next week. The MCNY exhibition focuses on Addams' New York cityscapes, with his particular weird, dark, ironic commentary on the world around him. Pencil sketches, watercolors, "New Yorker" covers and completed cartoons are all included in the exhibit, which runs though May 16.
No aspect of New York City life escaped Addams' pen or his observant eye, from subways and buses to department stores and parks. A number of workshops, lectures and screenings will be presented in conjunction with the exhibition, including a gallery tour this Sunday, March 7 at 3 pm. One section of the exhibit is dedicated to Addams' most famous creations: The Addams Family, stars not only of the page but also, of course, of a much-loved TV show, two big-screen movies, and the upcoming musical.
"The Addams Family" Musical Hits the Stage
And speaking of the musical…starring Nathan Lane and Bebe Neuwirth, previews of the musical begin on Monday at the Lunt-Fontanne Theater (205 West 46th Street; 877-250-2929) with the official opening on April 8. Addams himself had an output that spanned almost 60 years and contained, by some estimations, several thousand works. Interestingly, The Addams Family characters actually appear in only about 50 original works. Addams' work is best known for combining the macabre and the mundane, the creepy and the delightful--much like life.
Discount Broadway Tickets
---
---