"Rock of Ages" Concludes Its Run On Broadway
Rock Of Ages, Which Has Been Playing The Helen Hayes Theatre Since 2009, Will Close On January 18, 2015 After Playing Over 2000 Performances.
---
A Runaway Hit With An 80s Jukebox Score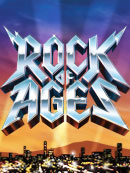 On March 17, 2009, a show called Rock of Ages opened at the Helen Hayes Theatre on Broadway, having transferred from its Off-Broadway run at New World Stages, which followed its Los Angeles premiere in 2005 at a club on Hollywood Boulevard.
This jukebox musical featured a book by Chris D'Arienzo along with a rocking score of 80s hits. Unlike other jukebox musicals that focus on one artist (The Four Seasons, Carole King, Abba, Queen, the list goes on), this musical decided to embrace an entire decade (the 80s) and the lifestyle that went with it: head-banging punk style, giant hopes and dreams, and a timeless love story.
"Rock Of Ages" Defied Expectations
Though it was certainly not a surefire success, the show defied expectations and managed to run for almost six years and well over 2000 performances. In this time, it managed to gross over $125 million, well exceeding its capitalization and earning a huge amount of profit.
Furthermore, a high budget film adaptation starring Tom Cruise, Catherine Zeta-Jones, and Alec Baldwin was released in 2012. Nevertheless, the show has finally wore out its welcome, as it has announced it will close on January 18, 2015.
Now Second Stage Can Purchase The Helen Hayes
Several Off-Broadway theatre companies have immortalized their presence in New York City while substantiating a higher profit margin by purchasing and producing in one or more Broadway venues (such as Roundabout and Manhattan Theater Club).
Second Stage Theatre, which has held a prominent place in the Off-Broadway scene for many years from its central location at West 43rd Street and 8th Avenue, announced in 2008 that it planned to purchase the Helen Hayes Theatre, a desire Broadway venue due to its size, atmosphere, and location.
New Opportunities For Second Stage
Because Rock of Ages held on for so much longer than expected, this transaction was unable to take place. However, now that Rock of Ages is finally leaving town, Second Stage will be able to proceed with its plan.
This will hopefully allow the company to thrive and contribute to the type of fare that manages to bridge the commercial with the quality-driven, an approach that not-for-profit theatre companies can more easily take than can commercial producers.
The Global Brand Of "Rock of Ages" Will Continue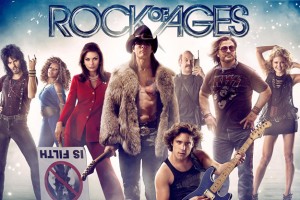 Though the Broadway show will close, it has delighted countless audience members and has opened productions all over the world, many of which are still running. Versions of the show are still in operation in Mexico City, Las Vegas, and also on the Norwegian Cruise Line Breakaway.
The show had its Asian English language premiere in Manila, the Philippines, where it presented the show in 2012, 2013, and 2014.
Digital Streaming Allows Continued Revenue
The musical also played in Australia (Melbourne and Brisbane), as well as Toronto from 2010-11. In addition, two different U.S. National tours played, one in 2010-11, and a second tour (non-Equity) from 2011-14.
This of course is in addition to the feature film, which was not a financial success; its budget was $75 million, but it only brought in $59.4 million in box office grosses. Still, with digital streaming, the movie will continue to bring in revenue, and the global brand of Rock of Ages will live on, long after the Broadway show closes.