Radio City Dumps Chase Bank as Primary Partner, Signs up QVC
The Annual Radio City Christmas Spectacular is Back for 2022/23 but MSG Has Dumped Their Long-Time Primary Sponsor, Chase Bank, and Installed QVC Instead, Hoping To Boost Ticket and Merch Sales
---
MSG Entertainment and QVC: A Match Made in Holiday Heaven or Humbug Hell?

Jessica Tuttle, the senior Vice President of Madison Square Garden (MSG) Entertainment (parent company of both the Radio City Rockettes and the Christmas Spectacular) announced their new partnership with QVC.
According to Tuttle, both enterprises are leaders in their respective industries, most notably during the holiday season. Are these strange bedfellows? Yes they are. Are they a mismatch from humbug hell? Quite possibly, Mr Cratchit.
What is QVC?
The letters QVC (an acronym for Quality Value Convenience) usually bring to mind solicitous cable television hosts trying to convince viewers that they must act now to get that once-in-a-lifetime bargain price on a 12-piece set of luggage or this years version of the clapper.
The network, which has been around since the 1980s, has literally become a household name for all manner of mail order shopping. QVC's demographic skews old, really old. The overall vibe and sensibility of the network could not be more misaligned with the glitz and glamor of Radio City Music Hall and the Rockettes.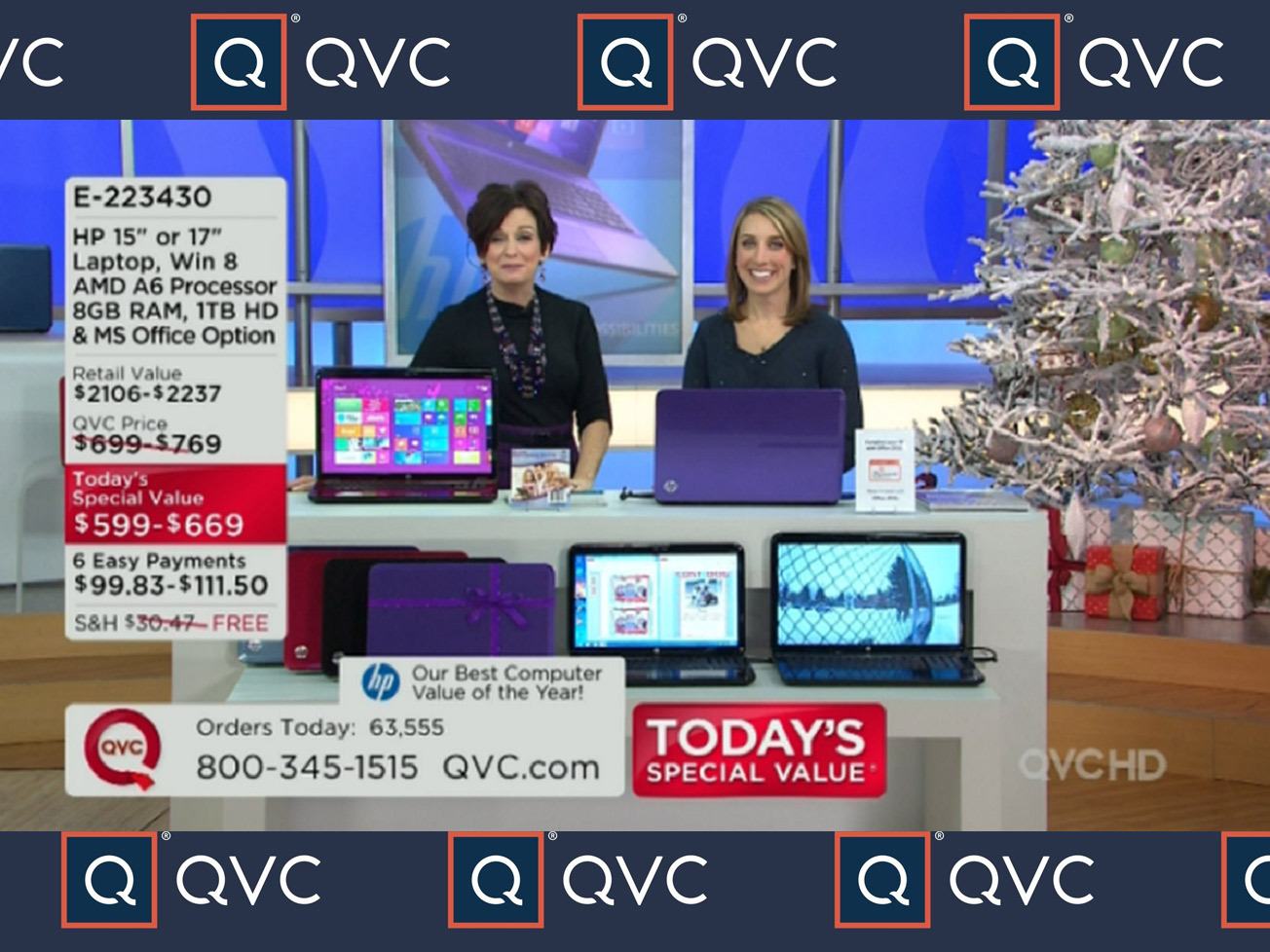 A Mutually Beneficial Arrangement Between MSG and QVC?
The odd business arrangement has indicated that it intends to give loyal QVC customers priority access to the iconic kick-line of chorines. QVC shoppers will be privy to exclusive behind-the-scenes content to the Christmas Spectacular as well as curated (AKA schlocky) products, ticket offers, and gimmicky sweepstakes.
On the flip side, Christmas Spectacular fans are expected to be pitched a vast array of products and merchandise available on the "aging ungracefully" QVC channel. The Rockettes themselves get to hand-select a variety of products ranging from apparel and accessories to beauty and jewelry, all of which will be hustled out on QVC. (Read: some kitschy memorabilia that nobody really needs.)
The official line is that both companies hope to cultivate and bolster relationships across demographics and platforms, but it is less than clear where the two cross, if at all.
QVC's Nonstop Holiday Party Weekend…On Cable Television?
And for the kicker, the precision dance company which was founded almost a century ago, will now appear live from Radio City Music Hall to perform a song and dance number on QVC's Nonstop Holiday Party, an annual event taking place this year throughout November.
You had better read that again to believe it. The Rockettes will be performing on QVC. Wow just wow. Nothing says Christmas more than prepackaged basic cable television content of QVC. Sure that glimpse of midtown merriment may be appealing to some of those out-of-towners who can't get themselves to NYC but a televised number is hardly any substitute for the real thing and may well damage the Rockettes brand.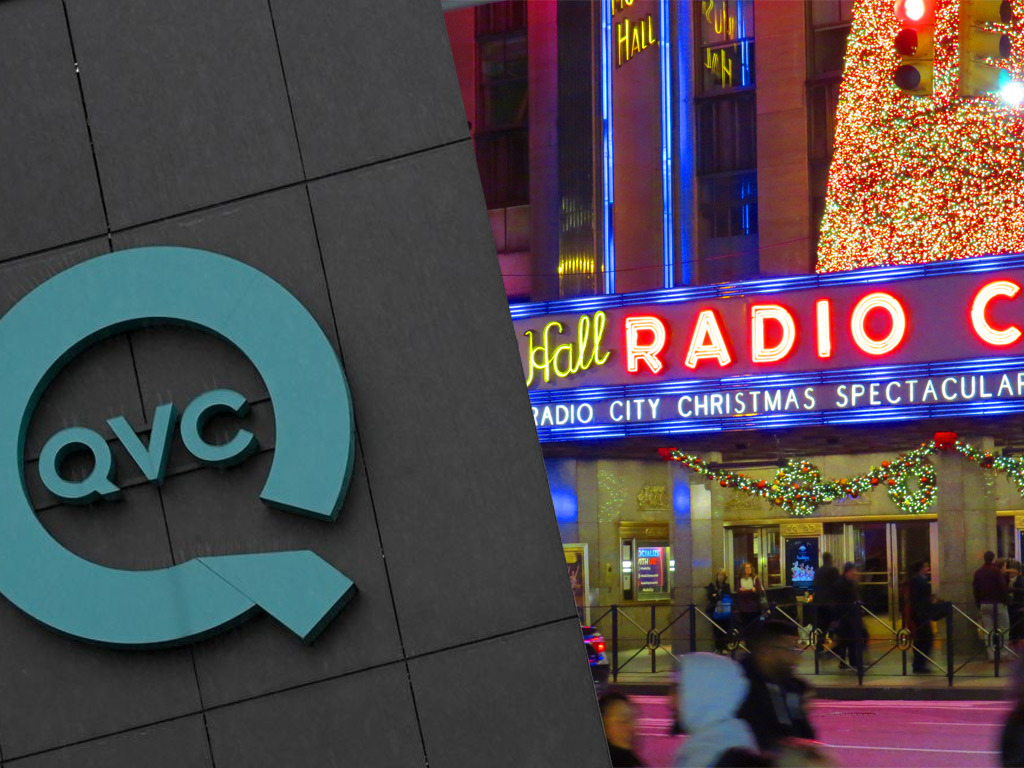 QVC Getting a Leg Up on Merchandising
Capitalizing on every possible branding opportunity, QVC will now be featured in the Christmas Spectacular's logo and on Radio City's prominent marquee, reminding consumers that everything is for sale. But the advertising doesn't end there. Once inside the legendary Manhattan performance institution, audiences are met with a QVC branding presence throughout the venue.
Neither company really needs the exposure but both industry titans are hoping to monetize their fans. Expect all kinds of other cross-promotion throughout the lucrative holiday gifting season. Corporate greed may now be the spirit of the 2022 holiday.
Chase-ing Down Spectacularly Discounted Tickets
Currently, anyone wishing to experience the holiday magic of the Rockettes can buy discounted tickets through the Ticketmaster website. But come late November 2022, additional QVC related discount codes are expected to be released. Meh.
Even though Chase has been relieved of its primary partner duties having been seemingly kicked to the curb, Chase credit card and debit cardholders still have access to some preferred seating, but QVC viewers may get much more.
Either Ticketmaster didn't get the message or Chase still has some underlying agreement, but it appears that Chase is still in the race, but it may now be three legged.
Bottom Line of New QVC Sponsorship
No financial details for the new partnership with QVC have been released, but the numbers will likely surpass MSG Entertainment's former sponsorship deal with Chase, which was reportedly at $10 million. The QVC contract with MSG may exceed an expected $15 million and to sweeten the deal, QVC may even throw in some microfiber towels and Chaz Dean's latest hair moisturizer.