"Present Laughter" Earns Generally Positive Reviews On Broadway
Present Laughter Opened To Generally Positive Reviews On Broadway, In This Remarkable Revival Of A Noël Coward Play Directed By Moritz Von Stuelpnagel And Starring Kevin Kline.
---
Kevin Kline Stars in Revival of Noël Coward Play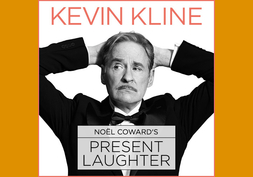 Present Laughter is now up and running at the St. James Theatre, where it began previews on March 10, 2017. This play by Noël Coward has now been produced six times on Broadway, beginning with the first production in 1946. Prior to the current revival, the last production was in 2010 starring Victor Garber. The current revival is directed by Moritz von Stuelpnagel (Hand to God), and stars Kevin Kline (The Pirates of Penzance, Cyrano de Bergerac) in the principal part of Garry Essendine.
As for the other parts, the role of Liz Essendine is played by Kate Burton (Spring Awakening, The Constant Wife), the role of Monica Reed is played by Kristine Nielsen (You Can't Take It With You, Vanya and Sonia and Masha and Spike), and the role of Joanna Lyppiatt is played by Cobie Smulders making her Broadway debut. Present Laughter is the story of an aging actor named Garry Essendine (Kline), who has a mid-life crisis as he prepares to travel for a tour in Africa. The show is renowned for its farcical style and opportunity for physical comedy, which is perfectly embodied by the great actor Kevin Kline.
The New York Times Declared "Present Laughter" a Critics' Pick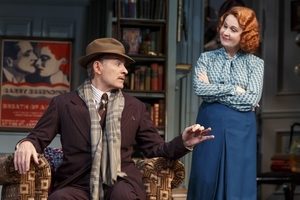 While Ben Brantley from The New York Times may not have given Present Laughter a rave review, he did compliment many aspects of the production, ultimately declaring it a Critics' Pick. He praised von Stuelpnagel's direction for its exploitation of the boisterous comedy inherent in Coward's words, but he also remarked that the staging occasionally seemed labored. Still, he relished in Kevin Kline's performance, finding it to be paradoxically naturalistic given his penchant for histrionic gestures. David Cote from Time Out New York was a big fan of the production, calling it "absolutely splendid" and deeming both Kline and von Stuelpnagel crucial components for the revival's success.
Jesse Oxfeld from Entertainment Weekly was also enthusiastic about the show, having enjoyed Kline – who built his career playing over-the-top hams – take on a more subtle performance, but one in which he is portraying a man who is an expert at over-the-top performance. Matt Windman of AM New York was more on the fence, raising the question of why Coward's classic English comedies need to be revived in our contemporary day quite so often. Finally, Alexis Soloski of the Guardian was also not fully moved by the show, for while she enjoyed Kline's "silky" performance, she felt that it also revealed some of the faults in the play itself.
Box Office Still Has Room for Growth
Despite these generally positive reviews, Present Laughter has been performing to limited success at the box office. In the last reported week of box office figures, the week ending April 23, 2017, Present Laughter brought in a weekly gross of $871,891, which represents 65.80% of its gross potential. With a top ticket price of $350.00, the average paid admission was $93.52, and the audience was filled up to 83.4% of its gross potential. While this was the highest weekly gross of the run to date, on average the show has brought in just 57.23% of its gross potential across the run so far.
As a few weeks have already passed since the stream of reviews came out, it is unclear what might boost the box office further. Really the last remaining hope for the Present Laughter team is the Tony Awards nominations, which will be announced this upcoming Tuesday May 2, 2017, ahead of the awards ceremony on June 11, 2017. In addition to standing a chance in the race for Best Revival of a Play, Kevin Kline is likely to be nominated for the award for Best Performance by a Leading Actor in a Play, and Moritz von Stuelpnagel may be up for the award for Best Direction of a Play, among other possible nominations. As of now, Present Laughter is scheduled to run until July 2, 2017, closing less than a month after the Tony Awards.