"On Your Feet!" Living On Borrowed Time
On Your Feet! May Close Soon Due To Lackluster Sales And A Failure To Reach Its Demographic. Other Shows May Also Close Soon.
---
Lackluster Broadway Sales And Failure To Appeal To Key Demographic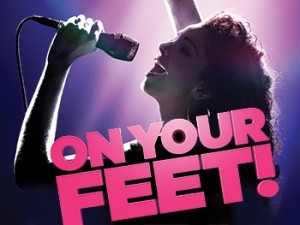 When On Your Feet! began performances over a year ago, on October 5, 2015, there were high hopes that the show would appeal to a Latino demographic that is not necessarily well represented on Broadway.
The story of Emilio and Gloria Estefan, On Your Feet! is a jukebox musical full of beloved songs by the duo such as "Get on Your Feet," "Conga," "Rhythm is Gonna Get You," and "1-2-3." While these songs have received accolades far and wide, they have a particular resonance for Spanish-speaking individuals and those who can appreciate the Estefans' rags to riches immigrant story.
Hanging On With Less Than Desirable Sales
Therefore, in bringing the show to Broadway, the producers were hoping to tap into that demographic, in addition to receiving wide acclaim from the Broadway mainstay audience. While the show has managed to hold on for over a year, its sales have been less than desirable in recent months.
The best the show ever did was the week ending January 3, 2016, when the show thrived during the New Years holiday and brought in its top weekly gross of $1,495,724, which represents 96.35% of its gross potential. However, the show hasn't made it past the million dollar weekly gross mark since the week ending May 22, 2016. Most recently, it has been bringing in between 40 to 50% of its gross potential. This is a sign that the show may not stay open for much longer.
Many Shows Set To Close After The Holidays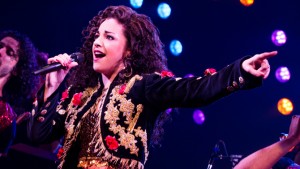 While On Your Feet! has not announced any closing date, many shows are already set to close in the first days of 2017. As shows generally thrive over the Christmas and New Years holidays, the decision to close in early January is an attempt to catch that last tourist rush before the winter slow season sets in.
On December 31, 2016, the revival of Fiddler on the Roof will play its final performance after a successful run of over a year.
Three Shows With Final Performances On The New Year
On January 1, 2017, three shows are scheduled to play their final performance: The Illusionists – Turn of the Century will conclude its limited engagement at the Palace Theatre, Matilda the Musical will wrap up a smash hit run that has been playing since March 2013, and Something Rotten! will conclude after an acclaimed run that began on March 23, 2015.
One week later, on January 8, 2017, four shows will close: The Color Purple, Les Liaisons Dangereuses, The Encounter, and Falsettos. One week after that, on January 15, 2017, Jersey Boys will wrap up its extended, highly successful run, as will the new show Holiday Inn and the Tony Award winning play The Humans. One week later, on January 22, 2017, Oh, Hello on Broadway will close, and on January 29, 2017, The Front Page will plays its final performance. With such a slew of shutterings, many new shows will need to hit the stage this upcoming spring season in order to make up for the loss.
Beyond "On Your Feet!", Other Shows May Also Announce Closing Soon
As for On Your Feet!, while the show has not yet announced its final performance, with weekly sales in the $700,000 to $800,000 range, and rarely reaching even half of its gross potential, this show does not look good on the balance sheet. The show producers are doing everything they can to try to right the sinking ship, including buying as many TV spots as they can and having Gloria Estefan and the show cast appear on the Rockin' New Years Eve TV special, but the writing may already be on the wall for the show and it may be be one of the first casualties in January 2017.
The next most glaring candidate for closure is a show that has only recently begun performances but looks poised to never take off: In Transit.
"A Bronx Tale The Musical" Hits The Stage
This a cappella musical hasn't even had its official opening night yet (that's scheduled for December 11, 2016), but since it began, it has not brought in more than 39.43% of its gross potential in any given week, and without any big stars to anchor the show's interest, it might flop soon into the New Year. Another new show this season – A Bronx Tale the Musical – is performing comparatively better, reaching around 80% of its gross potential.
With such numbers, it will probably stay open for at least another season, but unless interest picks up, it will likely close within a year or so. With so many shows having announced closing – including some of the long-running hits like Matilda and Jersey Boys – it is difficult to anticipate how much longer shows like Kinky Boots, Beautiful, and Chicago might stick around, but those three at least seem to have a strong foothold for a while yet.
Big Name Shows Likely To Stick Around
Beyond that, the shows that seem unlikely to budge anytime soon include not only Hamilton, The Lion King, Wicked, Aladdin, and The Book of Mormon, but also School of Rock, Natasha Pierre and the Great Comet of 1812, and Waitress; those will likely stick around for a while longer.