NYC Street Crime Is Having An Effect on Broadway Ticket Sales
Rampant New York City Street Crime And Unfavorable Exchange Rates Continue to Keep Visitors Away From NYC, Resulting In Lower Broadway Ticket Sales, With No Respite On The Horizon
---
NYC Crime Keeps Broadway Show Ticket Numbers Low
NYC Crime and Broadway's Bottom Line
Is there a direct relationship between NYC crime rates and Broadway? The numbers tell the story.
A look at an overlaid graph of Broadway grosses will show that the year 2022 has ranged from $15,000,000-35,000,000 in total receipts while pre-pandemic 2019 ranged from $25,000,000-$40,000,000 and 2018 fared even better ranging from $22,000,00-$44,000,000 (holiday seasons notwithstanding).
Adjusted for the runaway inflation we are experiencing , the numbers show that Broadway is actually down 30%, compared to pre-covid. Let's take a deeper dive to why.
If we look even closer at the trends, we can see that pre-Covid 2020 indeed started off with a bang at about $43,000,000 compared to where 2022 started at about $26,000,000, but all went downhill from there.
2022 Broadway Numbers Have No Chance of Catching Up
Naturally the numbers for the remaining weeks of 2022 will rise with the influx of tourists but they don't stand a chance of reaching the peaks of 2018 and 2019, which clocked in upwards of $55,000,000.
With NYC crime out of control, it's easy to see why Broadway numbers are in the toilet, but other factors such as the recession and poor exchange rates for international travelers also have an effect on the Broadway ticket sales numbers.
Ask anyone in NYC what the biggest problem right now is and they will say the out-of-control and random crime that occurs every day on every NYC street..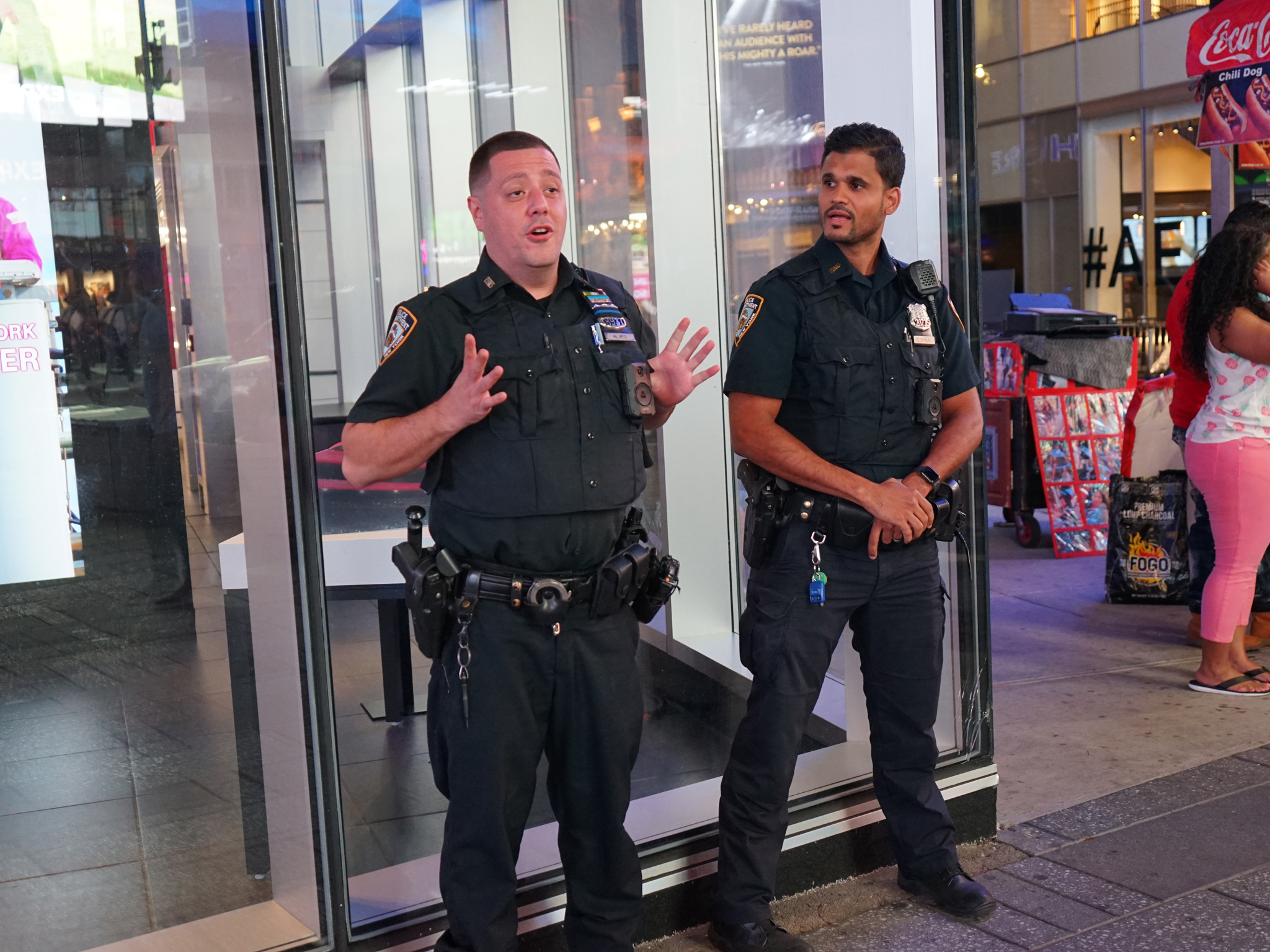 Ticket Buyer Demographics and NYC Crime
Locals Going To Broadway
New York City street crime is not new to those who live and work in the city that never sleeps. Worrying about petty theft and casual street violence has always come with the urban territory. Those folks are not likely to be deterred from going to Broadway shows, despite the violence.
But the locals are also the ones in-the-know regarding the deep discounts, rush offers, and ticket lotteries. In other words, they are not paying full price for their Broadway tickets and they alone cannot keep Broadway alive.
Domestic Tourists Going To Broadway
While NYC and its robust collection of cultural experiences still bring in hordes of domestic visitors, US travelers are also jet setting elsewhere.
Once upon a time, the Big Apple was the only game in town for first class museums, restaurants and theatre but that's no longer the case. And for that demographic, crime rates are clearly a deterrent. Why take such unnecessary risks for a mere vacation?
International Tourists Going To Broadway
For those making their way here from foreign locales, the lower currency exchange rate is hardly an incentive. That crucial financial factor combined with elevated crime levels make for a reluctant traveler.
Europeans are finding that many other cosmopolitan American cities can provide the pleasure without the stress. In this market, tourists can afford to exercise caution and discretion when choosing their destination and they are choosing #NOTNYC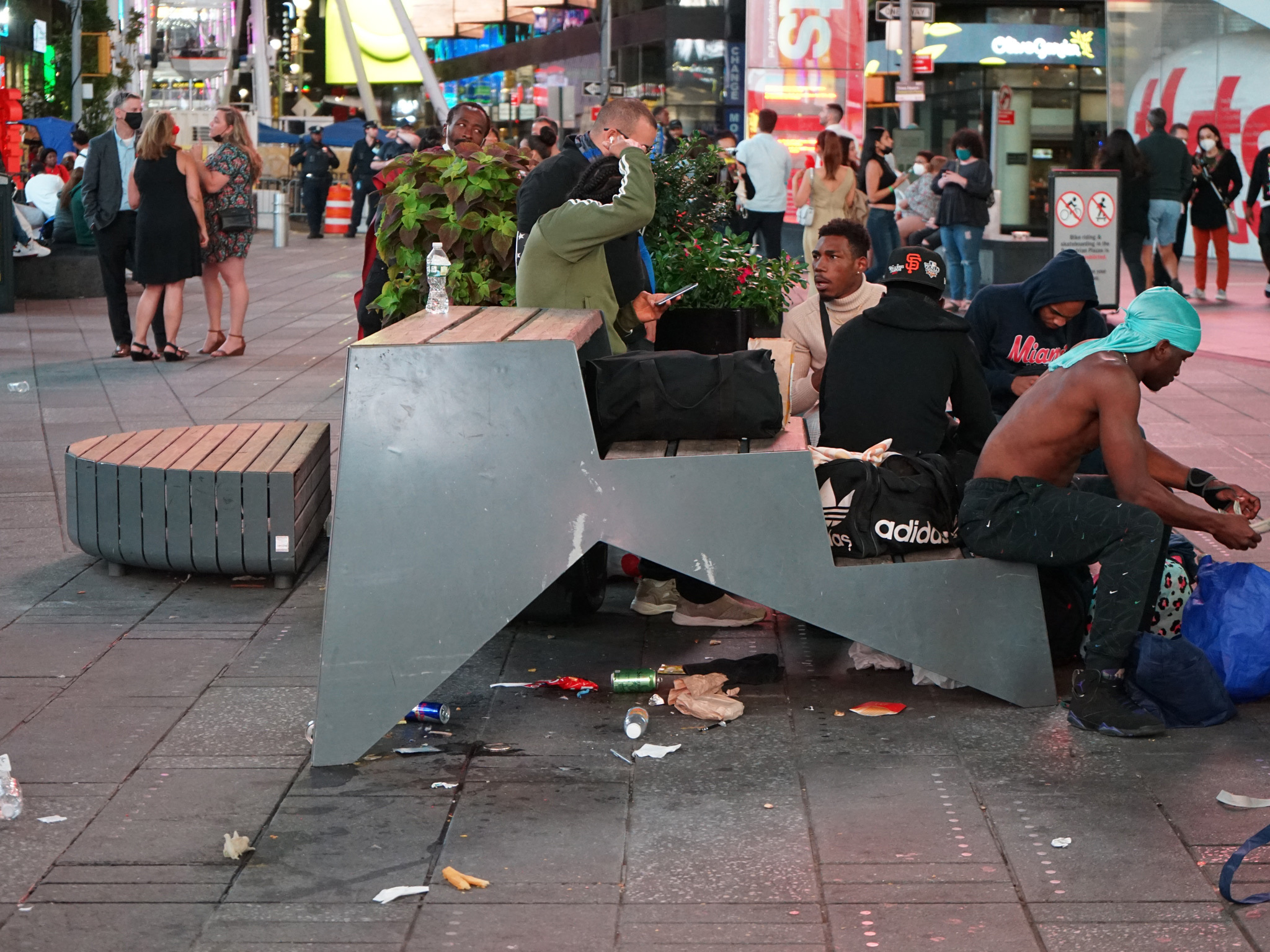 Adding Congestion Pricing Into The NYC Mix

The impending congestion pricing plan looming over New York City may have a one-two punch in store for city dwellers and visitors alike.
For car drivers who don't wish to fork over more cash to cross the costly rubicon, they then have to deal with braving the unsafe streets or mass transit, where all manner of crime and violence abound.
The Hazards of Mass Transit
Subway ridership continues to skew much lower than in pre-pandemic times. For many, it's purely circumstantial. Working remotely simply does not require as much as commuting: employees are staying home and enjoying it. Employers have noticed increased productivity and thus continue to offer their staff more flexibility.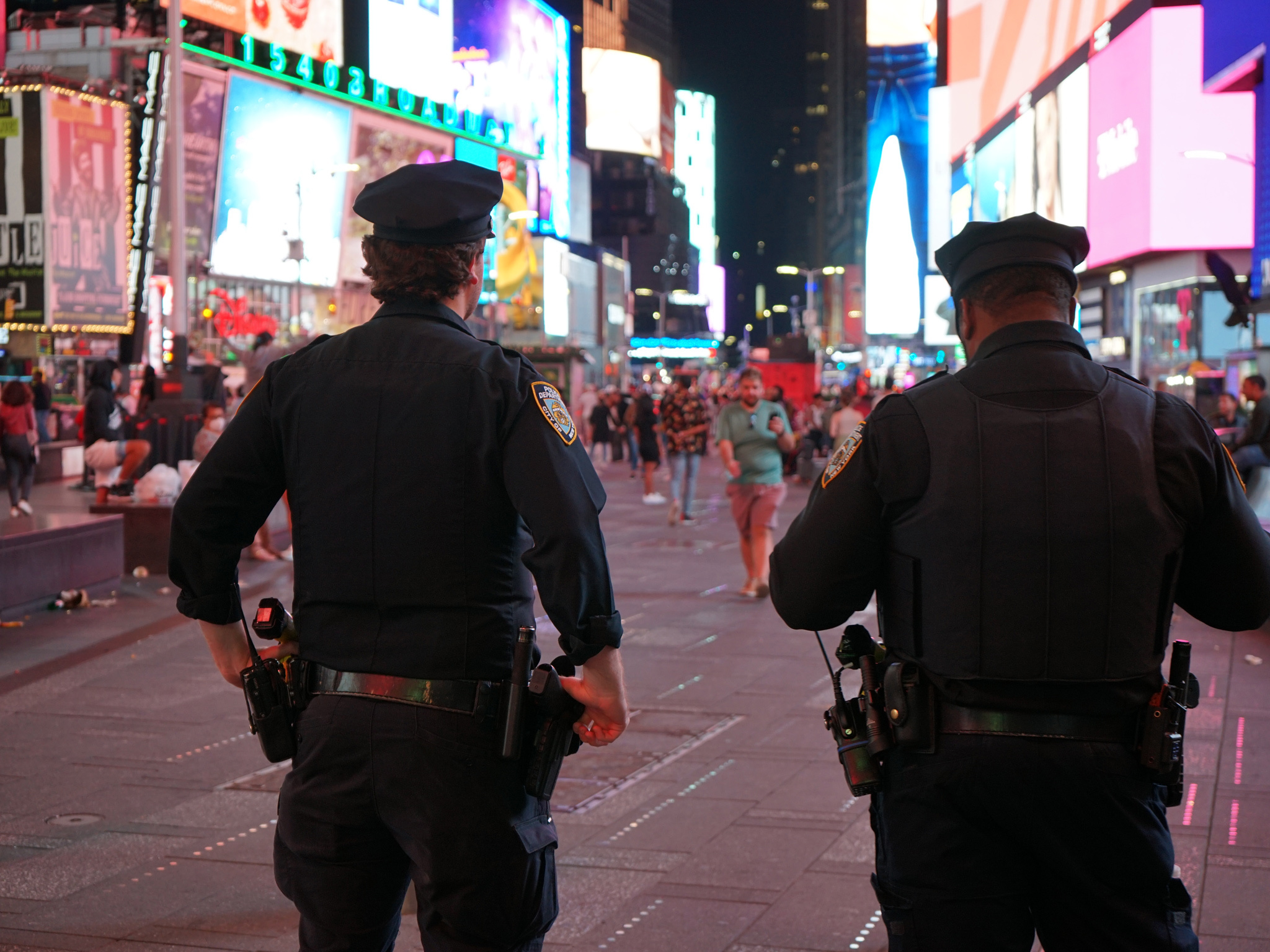 Mass Transit Lacks Safety
But that's not the whole story. Even those who have returned to the commuter lifestyle have not been quick to jump back on mass transit, whether it be the subway, bus, or commuter trains like the LIRR or Metro North. The stench, noise and overall griminess have always been problematic but tolerable. But the shootings and stabbings are intolerable.
These days, though, riders are exercising other options in the interest of safety. Walking, biking, driving, ferrying— commuters are embracing cleaner and greener alternatives. But when the cold winter wind blows in NYC, commuters are faced with some harsh realities for their own personal safety.