"Misery" Begins Previews at the Broadhurst Theatre
Misery Began Exciting Previews Just Last Week On Broadway, Developed By Warner Bros Theatre Ventures, Starring Bruce Willis And Laurie Metcalf, And Skillfully Directed By Will Frears
---
Bruce Willis Makes Broadway Debut in William Goldman Play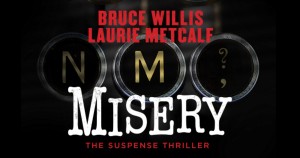 Misery, a new play adapted from a Stephen King novel of the same name, has begun previews on Broadway. Starring Bruce Willis and Laurie Metcalf, the play is scheduled to open officially on November 15, 2015, and to play a limited engagement until February 14, 2016. A small cast including just Bruce Willis and Laurie Metcalf, along with Leon Addison Brown, the play is directed by Will Frears making his Broadway directorial debut.
Bruce Willis is a very famous actor known for his film roles including The Sixth Sense, Sin City, Red, Armageddon, The Fifth Element, 12 Monkeys, Unbreakable, as well as the television series Moonlighting. This will be his Broadway debut. Laurie Metcalf was last seen on Broadway in 2013 in The Other Place, a Manhattan Theatre Club production directed by Joe Mantello. Her other Broadway credits include Brighton Beach Memoirs (2009), November (2008), and My Thing of Love (1995).
A Play by William Goldman, directed by Will Frears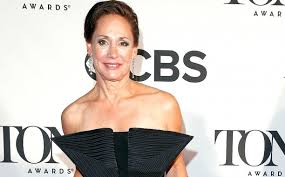 Misery was written by William Goldman, who wrote the book, music and lyrics to A Family Affair in 1962, as well as the play Blood, Sweat and Stanley Poole in 1961. As for director Will Frears, for whom this is his Broadway debut, who has directed nearly two dozen plays Off-Broadway at theatres such as Second Stage, MCC, The Play Company, The New Group, and Rattlestick Playwrights Theatre. Will Frears was born and raised in London, and had his professional debut in Louisville, Kentucky for the Pulitzer Prize finalist play Omnium Gatherum.
He has since directed several films, but this is the first time he will have helmed a play on Broadway. The story concerns a romance novelist (Willis), rescued from a car crash by a gigantic fan of his books, Annie (Metcalf). She holds him hostage and forces him to re-write his newest manuscript, horrified that he killed off her favorite character, named Misery. Producers include Warner Bros. Theatre Ventures, Castle Rock Entertainment, and Raymond Wu.
An Excellent First Box Office Week on Broadway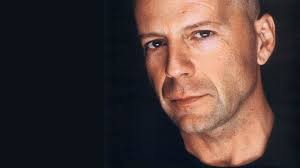 Misery performed almost as well as China Doll this week at the box office; both plays began previews this past week. Over the course of 4 performances, Misery brought in $622,939, representing 103.98% of its gross potential. With a top ticket price of $297.00, the average paid admission was $134.63. This stellar sell-out rate is rivaled only by China Doll, which broke the million dollar mark at $1,072,111, representing 112.0% of its gross potential, and an average paid admission of $166.37.
Whereas China Doll brought in some scandalous reporting of apathetic involvement by David Mamet and the inattentiveness of Al Pacino, causing a number of audience walk-outs, Misery seems to be a solid first week. When the reviews break after its opening on November 15, 2015, it will be discerned whether the critical response sustains box office success.
Discount Broadway Tickets
---
---