Lin-Manuel Miranda Brings "Hamilton" to Puerto Rico
Lin-Manuel Miranda Will Reprise His Role As Hamilton In A Production Of The Musical In San Juan, Puerto Rico Following The Devastation To The Island.
---
Miranda Reprises "Hamilton" In San Juan In January 2019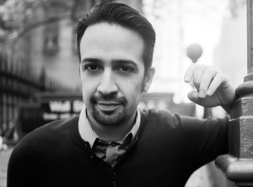 When Lin-Manuel Miranda debuted the title role in the mega-hit musical Hamilton, for which he also wrote the book, music, and lyrics, he rose to immediate fame. From July 13, 2015 to July 9, 2016, Miranda played the role he had created in this groundbreaking show, which earned him a Tony Award nomination for Best Actor in a Musical, in addition to winning the awards for Best Book, Best Original Score, and Best Musical.
Since day one, the show has been at the top of the Broadway box office charts, and tickets remain difficult to come by, even with the replacement cast.
Theatre To Undergo Repairs And Restoration
Now, in light of the recent natural disaster in Puerto Rico, where Miranda's family originates from, he will reprise his role for the first time since taking his final bow on Broadway. From January 8-27, 2019, Hamilton will play at the University of Puerto Rico's Teatro UPR in San Juan.
Buckling to pressure from Puerto Rico homelanders who accuse him of doing little for their island in the wake of the disaster, Lin-Manuel Miranda will star in the title role. During Hurricane Maria, which devastated the entire island of Puerto Rico, this theatre suffered serious damage, so between now and the 2019 production of Hamilton, the theatre will undergo significant restorations and repairs to ready it for Miranda's star turn.
Jennifer Lopez Also Bows To Pressure To Aid Puerto Rico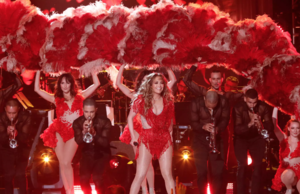 Last month, when Hurricane Maria and then Hurricane Irma ravaged the island of Puerto Rico, Jennifer Lopez was among the stars who organized a benefit concert to raise money for the destroyed area.
In a concert called One Voice: Somos Live! A Concert for Disaster Relief, Jennifer Lopez joined forces with her ex-husband Marc Anthony, her current boyfriend the baseball star Alex Rodriguez, along with other celebrities including Ellen DeGeneres, Stevie Wonder, and Kim Kardashian to raise over $30 million to help Puerto Rico.
Lopez Maintains Roots In Puerto Rico
Like Lin-Manuel Miranda, Jennifer Lopez is of Puerto Rican descent. She was born in the Bronx, and Miranda was born in Manhattan and raised in Inwood Heights; this eventually led to his debut Broadway musical achievement, In the Heights. Still, both have their roots firmly in Puerto Rico, so when the disaster struck, Puerto Ricans looked to them to help.
Prior to the benefit concert, Lopez and Rodriguez raised $26 million in corporate pledges and donations, and during the event another $9 million was raised. Personally, J.Lo and her boyfriend A.Rod contributed $1.5 million to the cause. New York Governor Andrew Cuomo appointed Jennifer Lopez a co-chair of the Empire State Relief and Recovery Effort for Puerto Rico.
Miranda Also Recorded Song To Help Puerto Rico
In addition to planning his return engagement in Hamilton in San Juan next January, Miranda also took time from his busy schedule to produce a star-studded hurricane relief single to raise awareness for the devastation in Puerto Rico. A new song called "Almost Like Praying," which takes one of Stephen Sondheim's lyrics from the song "Maria" from the musical West Side Story, which is set in a Puerto Rican neighborhood of New York City, Miranda gathered a group of stars including Jennifer Lopez, Rita Moreno, Fat Joe, Luis Fonsi, John Leguizamo, Marc Anthony, Camila Cabello, Gloria Estefan, Gina Rodriguez, and many more to sing and rap on the track.
All proceeds from downloads of the song will go to the Hispanic Federation UNIDOS Disaster Relief Fund. Furthermore, along with the release of the song, YouTube made a contribution to the organization. The lyrics, which are mostly in Spanish, include references to over 70 municipalities in Puerto Rico, and were created by Lin-Manuel Miranda.