"Lady Day" Plays Final Performance on Broadway
Lady Day At Emerson's Bar & Grill Played Its Final Performance On October 5, 2014 At The Circle In The Square Theatre After Breaking Box Office Records.
---
Extensions Upon Extensions, And Wins For Audra McDonald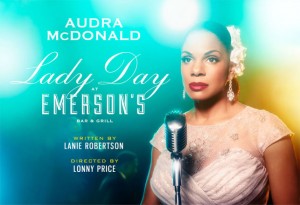 On October 5, 2014, Lady Day at Emerson's Bar & Grill played it final performance at the Circle in the Square Theatre. It began performances on March 25, 2014, with its official opening night on April 13, 2014.
Originally intending to play for only a limited 10-week engagement, the show continually extended until it ending up running for 193 performances in all. The play with music starred Audra McDonald as Billie Holiday, and was essentially a bio-play in which McDonald recounted the highs and the lows of Billie Holiday's life and career.
"Lady Day" Received Two Tony Award Nominations
The play received two 2014 Tony Award nominations, winning them both – McDonald took home the award for Best Performance by an Actress in a Leading Role in a Play, and Steve Canyon Kennedy won for Best Sound Design of a Play.
This event actually let Audra McDonald make Tony Award history, as she became the first woman to win the awards for all four acting categories: Best Lead Actress in a Musical, Best Lead Actress in a Play, Best Supporting Actress in a Musical, and Best Supporting Actress in a Play. Furthermore, McDonald now holds the most Tony Award wins for any actor in the competitive categories.
Breaking Broadway Box Office Record
In the week ending September 21, 2014, the show grossed $696,922 for the eight performances, which broke the Circle in the Square Theatre's box office record for weekly gross. That means it brought in more ticket sales than any production in the theatre's history in one week.
The show recouped its capitalization of $2.6 million in early August, so these continually high sales helped the producers to reap in a significant profit. In the show's final week ending October 5, 2014, that record got broken for a second time, as fans flocked to catch the show in its last performances.
"Lady Day" Quickly Recouped And Started Making Profits
That week, the show grossed $762,599, which represented 105.49% of its gross potential. That was also the first week that the show broke 100% gross potential. Before the Tony Awards, the show was bringing in around 60 to 75 percent of its gross potential, but as the awards season began gearing up, those numbers rose to the 80 percent range.
However it wasn't until the last weeks of the run that the show began to hit record-breaking figures. Nevertheless, recoupment was certain for this show by the end of summer, as its modest budget or $2.6 million allowed for quickly entering profit-making territory.
Creative Team And Storyline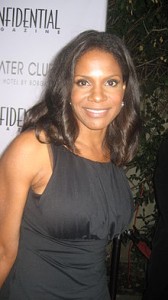 The show was directed by Lonny Price, who was behind such shows as 110 in the Shade, Master Harold and the Boys, and Urban Cowboy. It was written by Lanie Robertson, for whom this is the first Broadway credit.
In addition to Tony Award winning sound design by Steve Canyon Kennedy, the show had lighting design by Robert Wierzel, costume design by ESosa, scenic design by James Noone, and music arrangements and orchestrations by Tim Weil.
Features Holiday's Beloved Tunes
The story is set in 1959 as Billie Holiday sings one of her final public appearances at the Emerson's Bar & Grill. Audra McDonald performs alongside pianist Shelton Becton playing Holiday's accompanist Jimmy Powers, along with a dog named Roxie who plays Holiday's dog Pepi.
She sings some of Holiday's beloved tunes including "When a Woman Loves a Man," "Baby Doll," "Foolin' Myself," "God Bless the Child," and "What a Little Moonlight Can Do." Overall, she goes into the sadder elements of Holiday's life, while doing justice to her magnificent voice.