"Kinky Boots" Surges Ahead at the Broadway Box Office
Kinky Boots on Broadway Saw A Surge In Ticket Sales Due To The Addition Of Pop Star Brendon Urie To The Cast, While Plays Such As Indecent And 1984 Are Struggling.
---
2013 Tony Award Winning Best Musical Thrives with New Cast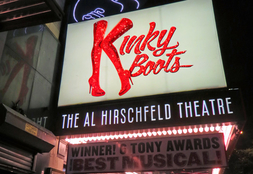 This past week, the week ending May 28, 2017, a musical that is an oldie but a goodie saw a surprising jump at the box office. Kinky Boots, which won the Tony Award for Best Musical back in 2013, saw an increase of $318,869 this past week, bringing it to a weekly gross of $1,115,293, which represents 90.7% of its gross potential.
While this is by no means a record-breaking week for this musical, it is the highest gross the show has brought in since the week ending January 3, 2016, the holiday week when the show brought in $1,359,430. Over the course of its entire run, which began with the show's first preview on March 3, 2013, the highest weekly gross to date was $2,247,240 in the anomaly week ending December 29, 2013 with 9 performances, followed by $1,912,568 in the week ending December 1, 2013 with 8 performances.
Brendon Urie May Be The Reason For the Incredible Surge for this Broadway Show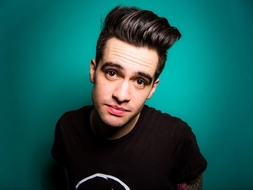 The show has been stagnating, as is to be expected in the fourth year of its run. In the last week before this past one, the weekly gross was $796,424, which represented just 64.74% of its gross potential. The reason for this incredible surge is attributable to the addition of a new cast member: Brendon Urie. This pop star stepped into the lead role of a limited engagement of 10 weeks, and fans are certainly excited.
Urie is best known for being the lead singer of the band Panic! at the Disco, of which he is the only member from the original band that remains. Like when Sara Bareilles stepped into the lead role of Waitress, which in that case she also wrote, Broadway is clearly excited about the appearance of pop music stars on the Great White Way. This past week, Waitress had the highest gross potential of any show, bringing in a weekly gross of $1,315,554, or 129.0% of its gross potential.
Struggling Broadway Shows: "Indecent," "Six Degrees of Separation," and "1984"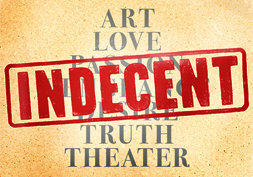 While certain musicals such as Waitress and Kinky Boots thrived this past week, the bottom of the charts were occupied mostly by plays. Even some plays that received great reviews have trouble bringing in their audience. This past week, the lowest box office performance in terms of gross potential was earned by Paula Vogel's play Indecent, which, despite its excellent reviews, had a weekly gross of $261,762, or 30.0% of its gross potential. It even saw a decrease from the previous week of $29,472.
Another show that is struggling at the box office is Six Degrees of Separation, which has a name cast and also earned generally positive reviews.
This past week, this John Guare play brought in a weekly gross of $320,060, which represents just 31.4% of its gross potential. In addition, a new play that is still in previews, the stage adaptation of 1984, brought in just $298,438 over 7 performances, which represents 44.9% of its gross potential. However, reviews aren't completely ineffective, as evidenced by the improved performance of one play that had been seriously struggling: A Doll's House, Part 2. While this play had been bringing in weekly grosses even in the teens in term of percentage of gross potential, this past week it had a gross of $419,689, or 58.2% of its gross potential, which, while still not great, is a significant boost.