Julie Taymor of "The Lion King" to Direct "M. Butterfly"
Julie Taymor Is Set To Direct Broadway Show, A Revival Of M. Butterfly By David Henry Hwang With Performances Starting Late February 2017.
---
Director Of "The Lion King" And "Spiderman" To Take On New Broadway Project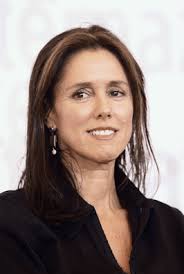 Julie Taymor is best known for her incredible success and astonishing failure. Her second Broadway outing was The Lion King, which she directed in addition to providing puppet design, costume design, mask design, and additional lyrics and music.
Based on the Disney film of the same name, Taymor reinvented the concept of an animated movie into musical adaptation, setting the bar for the rest of eternity. The Lion King has been running for almost 20 years since it began performances on October 15, 1997. As of today, it has run for 7,810 performance on top of 33 preview performances.
Taymor Continues To Excel Despite Struggles
In addition to its amazing longevity, the show is consistently the top grossing Broadway show every week, often bringing in over $2 million. With its kid-friendly story, recognizable music, and astounding puppetry and costumes, The Lion King appeals to patrons of literally any age. However, Taymor's fourth and most recent Broadway directorial feat was much less of a success.
Spiderman: Turn Off the Dark, also based on a highly recognizable brand, was bigger than its breaches. Capitalized for a reported $70 million, the show quickly became a laughingstock as previews extended for 182 performances due to repeated injuries to cast members flying through the air in ambitious stunts. Although Taymor took a brunt of the bad press for this show, she has emerged from the experience, and will still be remembered for her great successes beyond this one snafu.
Revival Of David Henry Hwang Drama Based On True Story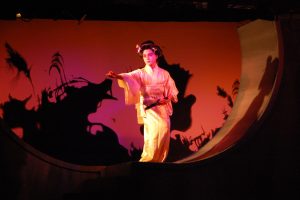 Despite Taymor's fame, she has only had four productions on Broadway to date. However, it has recently been announced that she will be returning to Broadway to direct a revival of a drama entitled M. Butterfly written by David Henry Hwang. M. Butterfly premiered on Broadway in 1988 and ran for almost two years, which is no small accomplishment for a straight play.
Still, this show does incorporate musical elements, as the story involves a Chinese opera singer. Specifically, the play is based on a true story in which a French diplomat in communist China falls in love with a Chinese opera singer, who eventually turns out to be a man.
"M. Butterfly" Has Opportunity For Visual Interpretation
The show is shocking and moving, and it has a lot of opportunities for visual invention. Therefore, although it may be surprising that Taymor has chosen to take on a show that is not a musical, it is reported that she has concocted a stunning visual interpretation for the piece. The original production was directed by John Dexter, starring John Lithgow as Rene Gallimard along with B.D. Wong as Song Liling.
Casting has not yet been announced for the Taymor revival, although a casting notice was posted with Actors Equity Association to audition for various roles in the play. While this does not mean that all parts will come from auditions, it's very possible that the role of the cross-dressing Chinese opera singer Song Liling might be cast from a relative unknown – as the part requires a very specific set of talents.
Start Of Performances Set For Late February 2017
According to the Equity notice, rehearsals are to begin in January followed by a start of performances in late February 2017, after which the show will hope to run for an open-ended engagement. The producers are Nelle Nugent (Love Letters, The Trip to Bountiful) and Steve Traxler (Desire Under the Elms, Blithe Spirit, August: Osage County), along with Kenneth Teaton and Ben Feldman.
In addition to The Lion King and Spiderman: Turn Off the Dark, Taymor has directed two puppet-based shows on Broadway: Juan Darien in 1996-1997, and The Green Bird in the year 2000. Therefore, it is to be expected that this revival of M. Butterfly will also incorporate a certain degree of puppetry and mask work, along with a beautiful score and moving story.