Julie Taymor Appears at the 92nd Street Y
Julie Taymor Appears In An Event At The 92nd Street Y Where She Will Discuss Her Work With Actor Harry Lennix
---
Julie Taymor Best Known For Her Work With "The Lion King"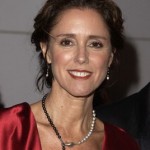 In "From Stage to Screen and Back Again," an event at the 92nd Street Y, theatrical visionary and Broadway director/designer Julie Taymor will discuss her work with actor Harry Lennix (who was in Taymor's 1999 movie Titus).
Tony Award winner Julie Taymor is of course best known for her extraordinary work in Disney's stage adaptation of The Lion King, which has remained one of Broadway's biggest hits for 15 years.
Ticket Information
However, she became very controversial during the development and preview period of the multi-million dollar Broadway production of Spider-man: Turn Off the Dark. Currently, she is directing a new production of A Midsummer Night's Dream at Theatre for a New Audience in Brooklyn.
Julie Taymor will be at the 92nd Street Y on November 17 at 7:30pm. Tickets start at $29 and can be purchased by calling 212-415-5500 or by visiting www.92y.org.